September 15, 2023
How to Create a Standardized Software Training Plan
When Johnny Rhea, Preconstruction Manager at The Beck Group, first got into estimating, like most of you, there was no official training. He says, "You weren't given a manual or anything, you had to learn everything on the job."
For Balfour Beatty, junior estimators were having to learn how to do takeoff and "grunt work" 6 or 7 different ways because of all the different ways the senior estimators were doing estimates. Landon McQuestion, Vice President of Preconstruction at Balfour Beatty, says this was problematic because if all of their estimates were just a little bit different…and they were…it made their historical cost data "next to useless."
When Matt Hammer, Chief Estimator at Haselden Construction, started his career in preconstruction, he says, "I was overwhelmed by what I didn't know and made a lot of mistakes because of it."
Burnout hit one ex-estimator after only three years working in precon. Citing lack of training, she says, "Everyone was so overworked and overwhelmed that no one had time to train anyone else correctly. Meaning I was left to learn by trial by fire and got burned a lot. Which lead to me working double to correct the mistakes I was making that I didn't know were mistakes to begin with."
The result of the above situations is lost time, resources, and more seriously, loss of revenue. It is in your best interest to establish training standards.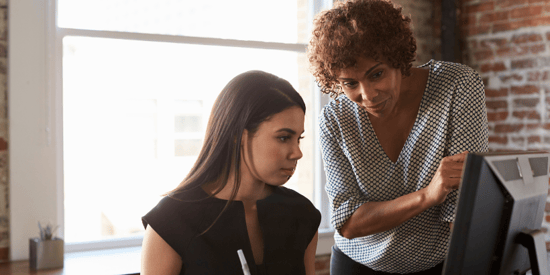 It's not a secret that there is no clear or official path to precon. So, it's up to GCs to create their own standards for training new estimators. Forty percent of U.S. employees leave a job within the first year because of a lack of training. And losing employees costs tens of thousands of dollars. Plus, research shows that for every dollar you spend on training, you get 353% return on investment. (Accenture)
FMI, an AEC consulting and investment bank writes, "Companies must ensure that their operations are ready for any market conditions and can withstand employee turnover in key positions. With labor shortages at an all-time high, we see that the companies with well-defined internal processes that are replicable, sustainable, and scalable are the most likely to retain quality employees. This is because workers at these companies have the necessary structure or parameters in place to be successful at their jobs."
Training everyone the same way on how to create estimates is a big part of streamlining and standardizing your preconstruction process. Here are 3 tips that will help you train employees.
1. Assign a Lead
Once you've chosen a new construction estimating software, we highly recommend assigning someone who will be using the software as the lead driver who is accountable for keeping the implementation moving forward and who will orchestrate training.
Internally, we call this person the "champion." One of our clients, Gilbane, Inc., calls theirs "The Oiler." Others use the term "super user." Whatever word fits for you, the role is the same. This is someone on your team who is passionate about construction technology and innovation, has the aptitude for learning technology quickly, and who can organize and motivate the team to attend training.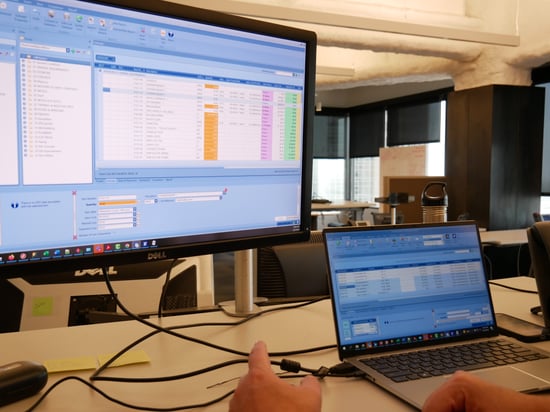 2. Start Small
No one should expect your team members to jump into a new software at full force right away. There should be a transition period between getting rid of your legacy systems and starting your new system. Begin training on a few basic features first and master them before moving on to advanced levels.
Grant Stucker, former preconstruction manager and current Beck Technology Strategic Account Executive, suggests working on Assemblies in DESTINI Estimator. He says, "Being able to implement the estimator mindset into each assembly to prompt what you need to look for is very powerful and educational to our younger estimators."
Once you are comfortable performing one estimating task in the new software, you can add another, and then another, and so on until you can complete your deliverable without relying on any other program.
3. Prioritize Time to Train
Yes, you have to get estimates out the door. Yes, you have to conquer your backlog. And yes, you have to pursue new projects. BUT none of this will get any easier or quicker if you don't take the time to train on your system that is going to get you there.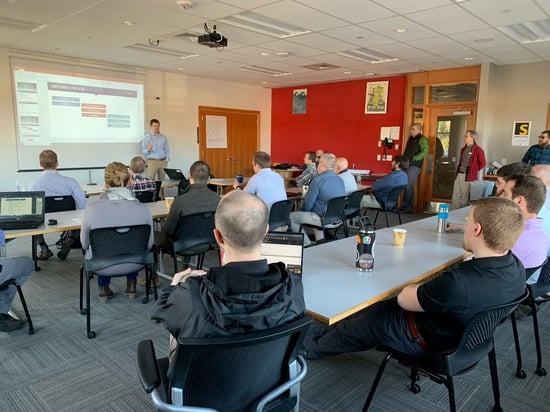 Preconstruction managers and leadership must be on board with prioritizing time for users to train on the new software. We can't tell you what cadence will work best for you, but our recommendation is to block time out on the entire preconstruction team's calendar every week for software training.
Treat this time as you would an important meeting. Put yourself on "do not disturb" or "unavailable." Do not accept other meeting requests during this time or allow yourself or anyone else to put off the training.
For Balfour Beatty one of the biggest payoffs for implementing DESTINI Estimator was using it for training. Landon says, "the junior estimators are taught it one way and that's how they work, no matter who they're working for." With these training standards, new estimators are learning faster.
Your Success is Important to Us
Training starts during your implementation of DESTINI Estimator with the Basic Training being assigned. With our online training portal in Lessonly, you have on-demand training videos on how to use DESTINI Bid Day, DESTINI Data Manager, DESTINI Estimator, and our third-party integrations. Allison Lewis, Beck Technology Learning and Development Lead says, "Always learning is one of our Core Behaviors at Beck Technology; that is why we've also included lessons in the Learn section of Lessonly where you can complete lessons on-demand without an assignment. Certifications are available within Learn for Intermediate and Admin users of DESTINI products."
There are billions of dollars wasted in unused software in the U.S. The reason why you bought new software is to gain a competitive edge and grow your business. Don't be the reason why you fall behind. Start standardizing your training process today and get cleaner, more accurate estimates out the door faster.
If you need help developing a DESTINI Estimator training plan, reach out to us at support@beck-technology.com and we'll be happy to assist you.