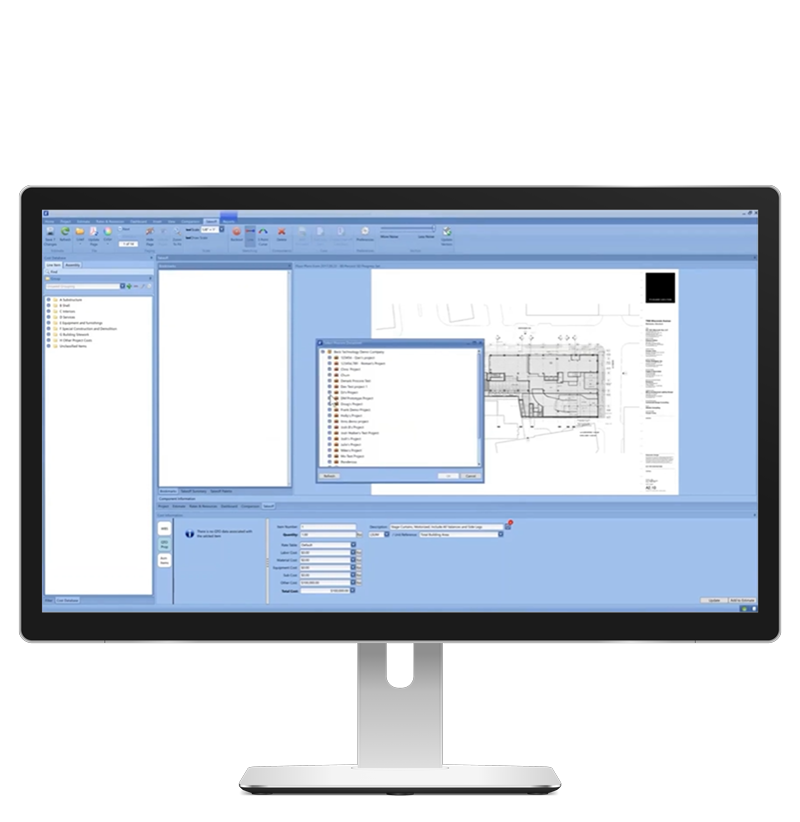 Seamlessly keep track of your construction project data and progress.
This integration loop ensures you are using a single source of truth for project drawings as well as giving your building budget a starting point from your estimate.
2D
Easily takeoff Procore's drawings.
$$
Push estimate data into Procore Project Financials.
This integration supports the Preconstruction Data Lifecycle!
DESTINI Estimator stores a ton of data. Our Procore integration transfers some of that data so precon professionals can build the Preconstruction Data Lifecycle.
Capture project info at every major milestone
See impact points during each precon stage
Predict costs with greater accuracy
Build trust with project owners
Better decisions lead to more wins
Build efficiencies, insights, and profitability