November 23, 2022
DESTINI Estimator Training
I got a phone call a couple of weeks ago from a guy that was trying to sell some estimating software and I said 'no, we've invested quite a bit of time getting up and running with DESTINI and we like where we're at and we're really happy.' And he said, 'what do mean you've spent a lot of time? How long did it take you?' And I told him. I said it was about a year. And he said he could get us up and running in two weeks. So, I almost hung up the phone, but I drilled him a little bit. I asked him how it worked and essentially what he was saying was he had a pre-packaged estimating tool and as long as you're willing to change the way you do things to the way I have my software written, we're good to go.
Sam Lawrence, Vice President of Preconstruction at Findorff, told this story during his Preconstruction Master Class at Precon World 2022. Sam, like most senior estimators and preconstruction professionals, has been doing things his team's way for a very long time. Switching your estimating process and workflows is a heavy lift. But it doesn't have to require you bending to someone else's idea of what's best. Beck Technology improves your process—we don't ask you to change your process. That's why we offer a true partnership with our users—which includes a customized implementation plan, detailed training, and consistent communication and collaboration. This is the core of what we do. It is what sets us apart from the other estimating software out there.
Beck Technology was founded to help fix common construction problems like budget overruns and schedule delays that can lead to lawsuits, low-quality buildings, buildings that don't get built, and serious safety issues.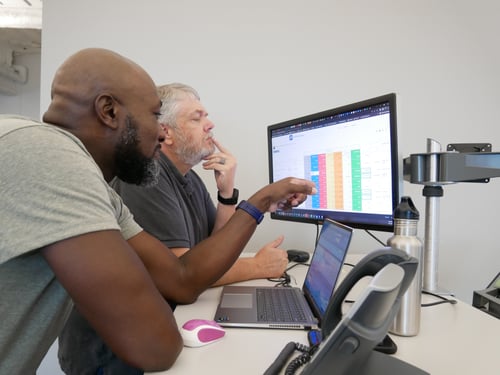 We believe that through technology, change orders should be the exception, not the expectation. Better decisions made in the preconstruction phase of a project lead to better outcomes. Through our data-based estimating software, precon teams can leverage cost history, compare similar projects, analyze information, and benchmark milestones. Accurate and defendable estimates, based on data created faster leaves time for the estimating team to present a true value design method to owners.
Utilizing technology that automates manual processes and menial tasks gives estimators back the time to do what they are truly good at—problem-solving and mitigating risk. However, this isn't possible if precon teams aren't successfully using the technology.
Beck Technology is fully invested in your investment. We can't collectively change the world without helping precon teams use all the features and capabilities in the DESTINI suite of preconstruction software. That is why we don't sell our software as an out-of-the-box solution. Beck Tech provides customized implementation plans and multiple avenues for training your entire team. When you choose DESTINI Estimator and DESTINI Bid Day, Beck Tech doesn't just walk away. We provide a continued partnership through our in-house support and services departments that remain with you the entire time you are a customer of Beck Technology.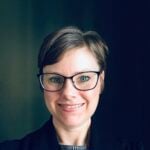 Allison Lewis, Beck Technology Specialized Service Team Lead, says, "Training is really part of everyone's job at Beck Tech in some form or fashion. From our very first conversation with prospective clients, we are teaching them about our software. We want our clients to be successful using our products, so that means providing as much content as possible including best practices and resources for our clients to be super users of our programs. The team is committed to consistency and high-quality training to serve our clients well."
Allison heads up a department dedicated to writing and providing training resources for users of the DESTINI suite of preconstruction software. This team is responsible for making sure every user has training materials in the medium that they learn best.
Currently, Beck Technology provides training on DESTINI Estimator estimating software, DESTINI Bid Day bid leveling software, and DESTINI Data Manager through a combination of hands-on exercises, demonstrations, text, screenshots, and videos through these available avenues:
Beck Technology's Help Center

Lessonly online training portal

WalkMe built-in to Bid Day bid leveling software

Virtual training through the Implementation and Customer Success teams

Marketing webinars

Community peer-to-peer tips
Natalie Muñoz, Beck Tech Training Specialist and former estimator, says that coming from her background, she can provide training in a way that estimators understand. The goal is to make learning the DESTINI suite of products easier by using step-by-step instructions and reinforcing that content through varied delivery methods.
Training During Implementation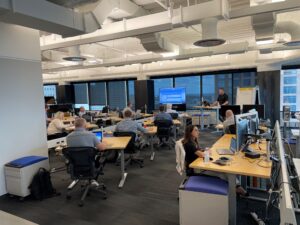 One of Beck Technology's strengths is providing users with as much consistent information about our products as we can. And we are constantly working on ways to improve the training process.
At the end of your implementation, you will receive core group and roll-out training that walks you through your specific workflow. There is a huge amount of information to learn when implementing DESTINI Estimator and from the very beginning we set you up for success. You will learn the terms and concepts and get familiar with the program before your full roll-out.
Focusing on Your Continued Success
Both Lessonly and WalkMe have integrated surveys in them and ask you how we did with a specific set of training materials. We see all of it and address it. Through our Training Suggestion form you can send us ideas and suggestions and tell us where you need additional training.
Allison says, "The team is committed to consistency and high-quality training to serve our clients well. We are always looking for ways to improve our content. The future vision for our training content includes more WalkMe training built into the web products, unified content between Help Center and Lessonly, more and more content, and easier ways to find and access our training content."
So, when someone calls trying to sell you a solution, be it estimating software, or any other software, and says they can get you up and running in two weeks, make sure you ask all the questions, because a quick sale may also mean a quick write-off and your team could get stuck with an underperforming program without any support behind it.
For more on Beck Technology's software support, read the following blog posts: