November 03, 2022
Top 7 Reviews of DESTINI Estimator
We think DESTINI Estimator is pretty freaking awesome. Whether it's helping you do more with less or win projects with defendable data, DESTINI Estimator is a tool that can completely transform your precon process for the better.
And we're not the only ones who know how incredible DESTINI Estimator is. We have hundreds of satisfied customers and the reviews to back it up. Instead of taking our word for it, just take a look at what everyone else is saying.
1. Unparalleled Support
One of the biggest differences between DESTINI Estimator in comparison to other estimating software is that we don't walk away after the deal is signed. Not only will you receive training and assistance on implementation, but you'll also get continuing support staffed by real people instead of robots.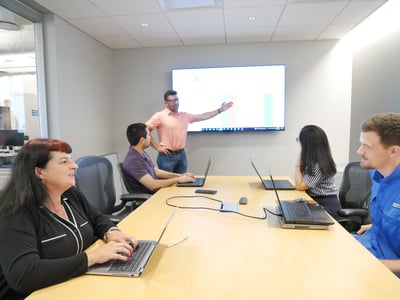 Sometimes, however, a customer may have specific needs that require the helping hand of every department at Beck Technology. That's exactly what happened to our client PC Construction. At the time, DESTINI Estimator only worked through a company intranet instead of a distributed workforce. That was fine when users had access to powerful Internet speeds at the office, but COVID-19 was hitting the U.S. when PC Construction chose DESTINI Estimator. They soon discovered that many members of their team were struggling to access their estimates – between slow home connections and going through a VPN to get to DESTINI Estimator, our software had become a burden instead of an enhancement.
PC Construction reached out to us, and we immediately pulled together every department head—as well as several senior development members—to brainstorm a solution. As a result of PC Construction, the "disconnected workflow" feature in DESTINI Estimator was born, allowing team members to access the estimating software online and offline.
2. Saves Time
We've talked at length about the many ways that DESTINI Estimator can save you time by automating tasks like manual input and calculation, among others. Willis Smith is living proof of the hours DESTINI Estimator shaves off of your existing processes. Robbie Gronbach, LEED AP and Willis Smith's Director of Preconstruction, said,
"We've been able to get work accomplished faster and do more estimates. If we can streamline the workflow for a single project, that means we can add more projects to the roster, and in this time that we're in right now, that has been essential. It's also about allowing other team members to review the work that we're all doing, so if somebody has stucco and plaster and they're doing an estimate in that, we can cross-reference the painting scope to make sure that we have the same square footages, so that allows us to spend less time thinking about walking down the hall and asking, 'do you have this,' and we're just able to focus on the project."
3. Advanced Model-Based Estimating
In addition to providing practical benefits, many of our customers have benefitted from some of the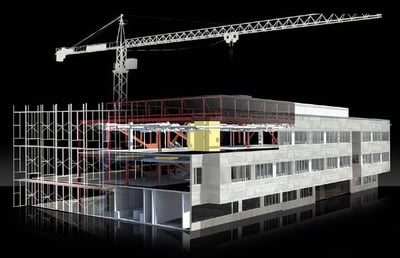 more "futuristic" features available in DESTINI Estimator like model-based estimating. Although once fairly uncommon, model-based estimating is growing in popularity at a rapid rate. So rapidly that Brent Pilgrim, National Director of Preconstruction at The Beck Group, has used DESTINI Estimator to launch an initiative known as Estimating with BIM (Building Information Modeling), which focuses on creating industry standards for successfully using model-based estimating.
Other clients have benefited from DESTINI Estimator's 3D takeoff tool. A member from Life Time Construction shared, "We're able to leverage the 3D model...instead of going to an architecture firm and getting the 3D model and having that data pushed through, [where] some of the stuff in the 2D realm doesn't show up in the 3D one."
4. Improved Precon Onboarding + Standardization
Balfour Beatty's preconstruction team was so huge that they were using eleven different tools, resulting in wildly varying estimates and difficulty in getting junior estimators properly trained. Landon McQuestion, Director of Preconstruction and Estimating at Balfour Beatty, said, "Our junior estimators who were doing takeoff and 'grunt work' had to learn each senior estimators' way – meaning they had to know six or seven different ways of estimating."
But thanks to DESTINI Estimator, Balfour Beatty standardized their existing operating procedures and found even more benefits as a result. McQuestion said, "The more standardized your estimates are, the more valuable and useful that information is...if every estimate has the same line items in it, we can drill our historical cost down to actual items."
5. ROI so Good he Won't Move Companies Without it
Some of our clients love DESTINI Estimator so much that they won't even switch to new companies without a prior agreement that the company will eventually adopt DESTINI Estimator. Taimoor Khan, currently the Vice President of Preconstruction at Satterfield & Pontikes, has been at four different companies since DESTINI Estimator launched in 2006, and every time he's brought our software with him. "I consistently recommend DESTINI Estimator, just because every time there's a new client, Beck Technology reaches out to me to speak with them, and I've convinced a lot of people to switch from their current estimating software to DESTINI Estimator," said Khan.
And why is he so passionate? "One other thing that I like about Estimator is that Beck Technology never stops innovating. They keep improving and bringing more functionality [to the software], so with that, we're not only getting more efficient but our whole communication and estimating process has improved significantly," Khan observed.
6. Hands-on Demonstration of the Software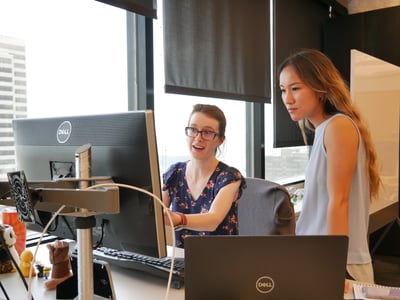 For Findorff, what stood out about DESTINI Estimator was the fact that they got to get hands-on with it. Instead of being shown carefully edited videos or joining disjointed Zoom calls to get a second-hand experience, Beck Technology came down to Findorff's headquarters and showed them firsthand how DESTINI Estimator works. "We had other companies where we said, 'would you come here'? And they're like nah, we can just remote in, we'll do a WebX and we'll be fine. But [Beck Technology] was willing to invest the time in us, and since then, the implementation of DESTINI Estimator has been awesome," said Sam Lawrence, Vice President of Preconstruction at Findorff. "Previously, we had implemented estimating software, and we had to do it on our own, and it was really hard. It took a long time. But to have [Beck Technology's] team there pulling us through was really great."
Of course, that's not all. In regard to what DESTINI Estimator has helped his team achieve, Lawrence said:
"We've done a super job of modifying the way we did business in the past to be even better with our assemblies...we looked at several different options when we were looking at DESTINI Estimator, and one of the things we identified was it's even use. It's pretty intuitive once you get up to speed on it."
7. Staying Competitive Even as a Smaller GC

DESTINI Estimator has also played a part in helping small to midsize general contractors stay competitive even when going up against larger contractors for project bids. Johnny Rhea, Vice President of Preconstruction at Frank Dale, said, "I've been really pleased that we were able to find a tool that met the criteria that we were looking for, of being able to provide a structure that gives us the benefits of that but not provide a straitjacket that keeps us from being able to be fluid and move with the differences of the job...It's checked those boxes of being able to do what we do faster, with efficiency."
Want to See for Yourself?
Hopefully, these outstanding reviews have shown you that our claims about DESTINI Estimator's benefits aren't just the usual marketing spiel—they're backed up by what our customers are saying as well.