February 15, 2023
How Directors of Preconstruction Are Using DESTINI Estimator
How many times have you experienced this?
You're in Excel and doing an estimate and something changes. Either you made a mistake, got new information from the design team in the form of an addendum, or some other change and now you have to make that change in multiple places. After that, you have to create your report, and it also needs to be in a different format, so you've moved something around and are having to create another report...And you're rushing to get your deliverable done in time and there's the stress and pressure of "did I make the changes in all these different places?" and you aren't sure if your formulas are broken and there's nothing telling you that you've missed something...
Your estimators aren't doing this because it's the best way. They're doing this because it's the way it's always been done. But we're here to tell you there is a much better way.
With a data-based estimating platform, you can track changes with confidence and present a defendable deliverable to owners.
When a change is made in one place in DESTINI Estimator estimating software, it ripples to the other, so you can quickly and consistently generate reports, even at the last minute, with the assurance that all the information presented is accurate.
Dashboards and Reports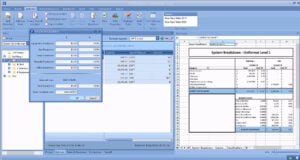 The information creation performed by your estimators directly affects your information processing and how you present the estimate to owners. With DESTINI Estimator's dashboard feature, you can customize reports to meet the owner's bid forms and their specific project requirements.
John Reich, Customer Success Team Lead at Beck Technology says, "It is a simple process that is repeatable and customizable for every single project."
The benefits of dashboards:
Allows a format estimators are very familiar with

Has a live link to the estimate data (no manual entry!)

Automatically updates

Multiple comparisons across estimates

Reflect project metrics any way you want to see them



Historical Cost Data
DESTINI Estimator captures all your project milestone data, enabling estimators to make the best decisions. It exports the data in a way that allows Microsoft Power BI to analyze and filter it easily so you can present your historical cost data quickly for presentations and interviews.

Using the templates feature, you can access consistent data easily and leverage it based on your specific needs. Jon Bowser, Beck Technology Head of Infrastructure says, "Having all this interrelated tied data makes it very easy to see how one job contributes to the whole."
Further, estimators can create accurate conceptual estimates because DESTINI Estimator allows users to pull up similar projects (sorted however you want) and compare them.
Director of Preconstruction at Balfour Beatty, Landon McQuestion, says, "If every estimate has the same line items in it, we can drill our historical cost down to actual items. Balfour Beatty is now able to look at multiple estimates to see the actual cost of each line item. With historical cost data, we can inform them [owners] better and a lot faster."
Templates
Templates are the starting point of all your estimates in DESTINI Estimator. The goal of templates is to have presets so you can build accurate estimates quickly. They help higher-level estimators utilize your cost history database and help junior estimators create new estimates with confidence.
By creating templates for all project types, you can simply pull up a past project of a similar type, copy the estimate and begin working right away on the new estimate. Your line items and costing will all be there. They also allow someone to input 'don't forget these' type items like small tools, miscellaneous labor, final clean, etc. that would never be shown on a set of construction documents, making sure nothing is forgotten when creating a new estimate.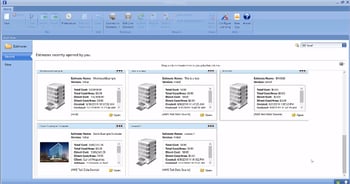 Robbie Gronbach, Director of Preconstruction at Willis Smith, says, "if we can streamline the workflow for a single project, that means we can add more projects to the roster, and in this time that we're in right now, that's essential."
With built-in takeoff and integrations with BIM 360 and Procore Financials, DESTINI Estimator is your single-source preconstruction solution. It cuts the time it takes to finish an estimate in half, streamlines workflows, and allows teams to produce a consistent, professional, and defendable estimate. In turn, your estimators have the time to devote to providing a higher value to owners and project pursuit.
What does all this mean for you? Our clients say it results in your precon team winning more work.