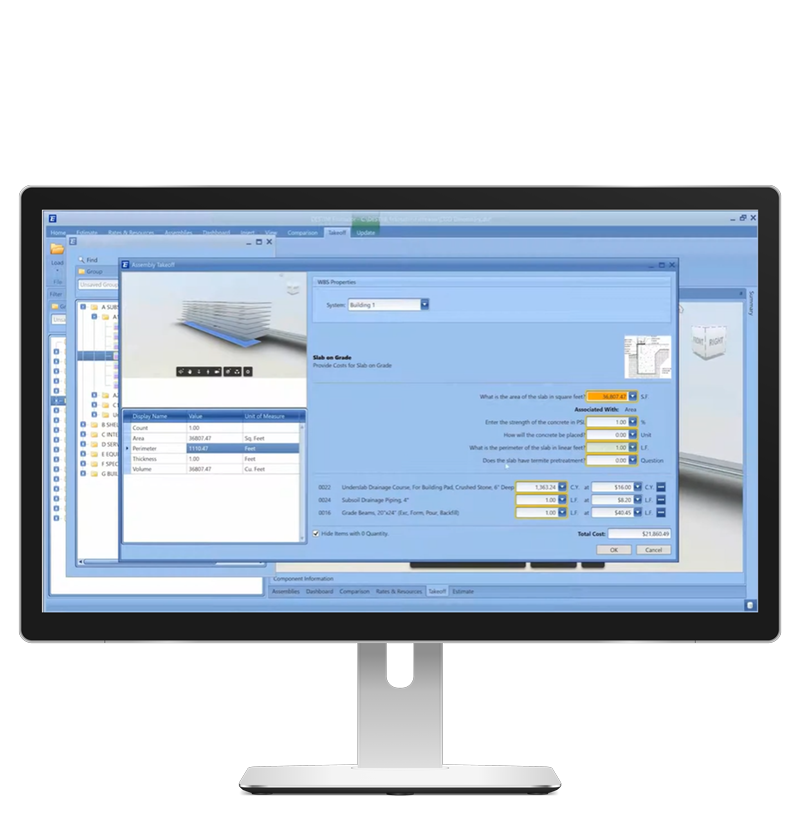 Model-based takeoff is a reality!
Through our association with Autodesk we are on the forefront of BIM takeoff technology. The beautiful part? It is part of DESTINI Estimator, not an add-on.
100%
Every user can do 3D takeoff with BIM 360.
2
1 BIM 360 model and 1 DESTINI Estimator software is all it takes.
Why are partnerships with Autodesk important?
DESTINI Estimator was created in conjunction with actual preconstruction and estimating people. Being an Autodesk Solution Associate allows us to offer technology that solves precon problems while also collaborating on an evolving industry.
Enhanced 3D quantity takeoff
Live data sharing and analysis
Needs a BIM360 license