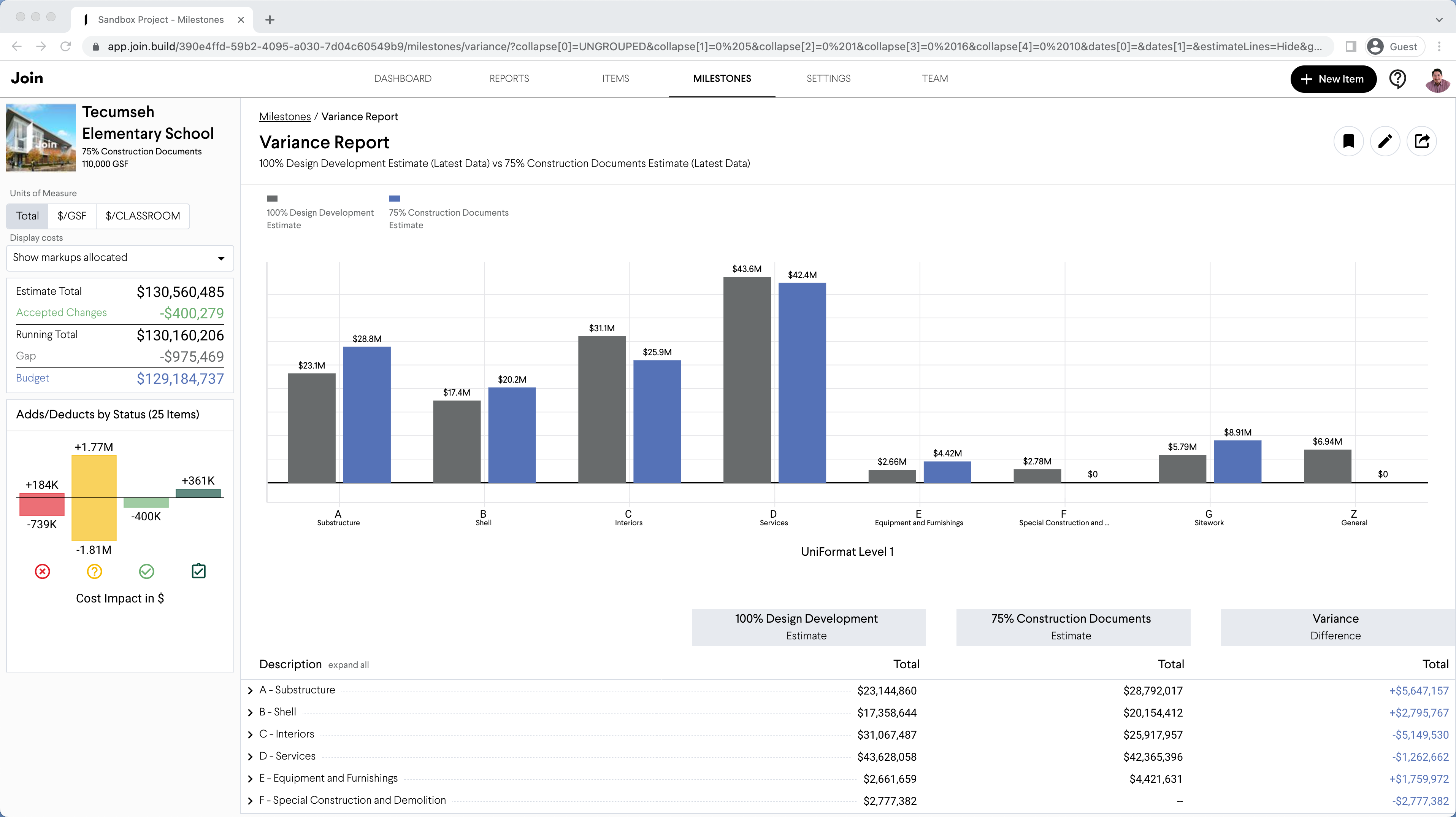 Join integrates with DESTINI Estimator to visualize decision impact.
Join takes data from DESTINI Estimator and provides an easier, consistent way to assess the impact of each preconstruction decision. With Join, you can ask "what if" questions and see the cost impact of an option in real-time.
Move projects forward with proactive, informed decisions.
Join automatically records the who, what, when, and why of each decision so the info is there when you need it. Know which ideas have been accepted, rejected, incorporated, or are under consideration — in real-time.
Better collaboration and improved information flow
Allow stakeholders to quickly understand decision impacts
Build owner trust and confidence with clear, real-time data visualizations
Reduce risk by tracking decision timelines and consolidating workflows
Eliminate disjointed email threads, confusing spreadsheets, and siloed project data
Explore and present options and alternatives clearly