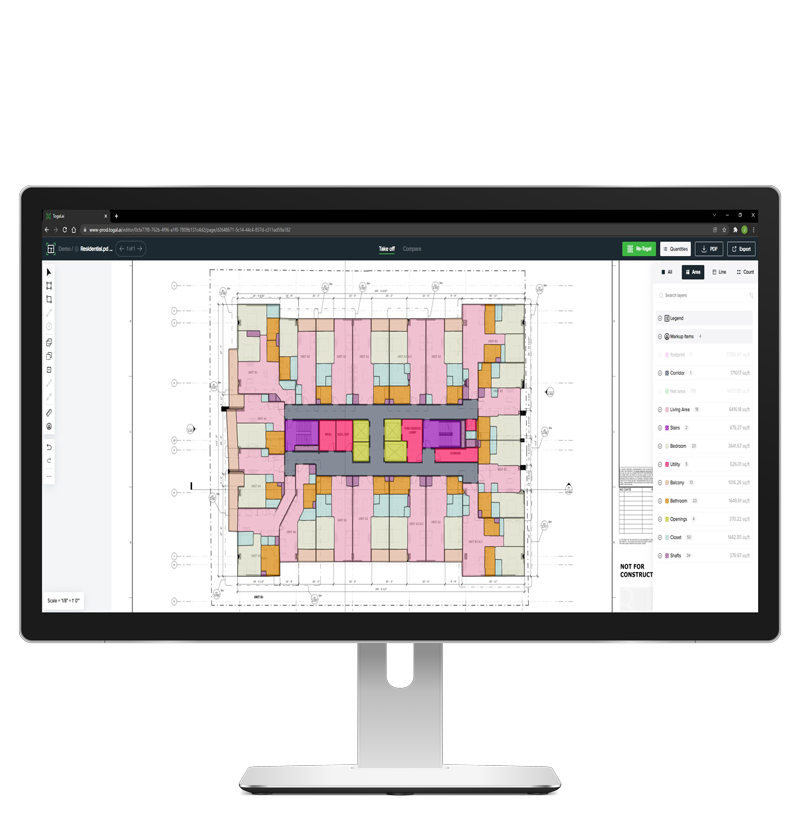 DESTINI Estimator teams up with Togal.AI to transform 2D takeoff, making it easier than ever.
Takeoff is one of the most high-risk tasks in estimating, ripe for errors and mistakes. Our integration between DESTINI Estimator and Togal.AI allows for takeoff to be automated, streamlined, and connected.
90
Minutes saved per sheet
Save time doing your takeoffs. Spend time winning more projects.
What can you expect from DESTINI Estimator's integration with Togal.AI? Less time wasted on correcting mistakes and manual data entry and more time focusing on high-value activities like data analysis, trend tracking, and project pursuit.
Seamless integration with estimates
Transparent, accessible data
Eliminates as much as 80% of the manual takeoff process
Upload any industry-standard drawing like PDF, JPEG, PNG, TIFF