June 16, 2022
How to Get the Most Out of DESTINI Estimator
In January 2022, Beck Technology created a new department called Customer Success to further our commitment to revolutionizing the industry and creating the future.
We fully understand and appreciate the time and financial investment it takes to switch your estimating software. This new department was made to help ease that burden, and is solely dedicated to making your estimating group DESTINI Estimator experts.
The team is comprised of not only DESTINI Estimator master experts, but also experienced ex-estimators who have transitioned into working in preconstruction technology. We completely understand the estimator's mindset and how best to ease your team into learning new workflows.
When asked what makes a master user of DESTINI Estimator, the Customer Success team says you need to:
Create a pilot project
Take small, deliberate steps when making the switch
Find your oiler
Be willing to make mistakes
Pilot Project
Before using DESTINI Estimator for live workflows, we highly recommend introducing a pilot project. This is where you—as our Customer Success Specialist, Doug Maiden, says—"roll up your sleeves and find out what you didn't know that you didn't know."
A pilot project is your chance to discover the features and functions of DESTINI Estimator without experiencing failure. Think of it like a run-through.
When general contractor Balfour Beatty made the switch from MC2 to DESTINI Estimator, one of the estimators took a current project they had in their old workflow and mirrored it in DESTINI Estimator. After completing the pilot project, this estimator told us, "I'll never go back to MC2." Paralleling a current project in Estimator is the perfect pilot project.
But, with that being said, it is important to take small, but deliberate steps when making the transition.
Baby Steps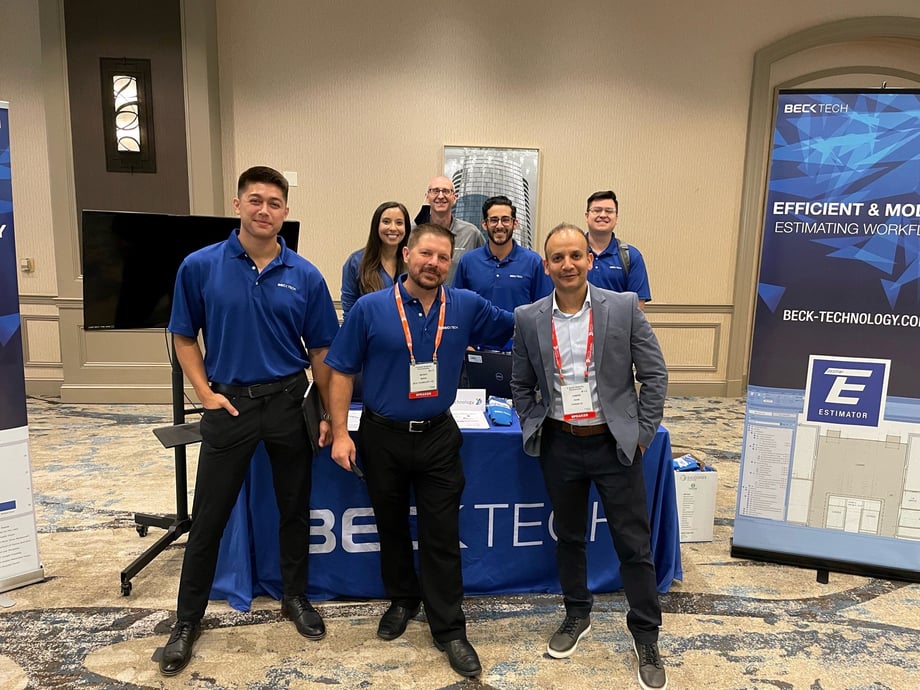 Taimoor Khan (in the front on the far right) is a champion and master user of DESTINI Estimator.
John Reich, Customer Success Specialist with 15 years of preconstruction experience, says not to cut off all your old tools at the beginning of the transition to DESTINI Estimator and make everyone switch all at once. He says, "You're more than likely to completely fail."
It takes time to fully transition the precon team to DESTINI Estimator—maybe even longer than you anticipated. Customer Success advises switching out previous tools n increments.
What does that mean? With such a robust software and with no downtime, it would be impossible to pull all your estimators into learning DESTINI Estimator at once, so focus on utilizing one feature of Estimator at a time while still completing your estimates in your old system. For example, do just the things you have to do to get your deliverable complete, even if that means doing only your interiors in Estimator and everything else in the old workflow.
Then, on the next project, add another feature in DESTINI Estimator to your workflow like takeoff or dashboards. And you don't necessarily need all your users in Estimator at first. Find the members most passionate about technology to make the transition in the beginning.
Someone must keep this progression going, however. It's important to establish an oiler or champion for DESTINI Estimator to keep up with the timeline of the transition.
The Oiler
The most successful organizations have what our client, Gilbane Inc., calls The oiler. The oiler is your main point of contact between Beck Technology and the general contractor to keep the momentum of using DESTINI Estimator going. Justin Wetherby, Senior Estimator at Gilbane, says it took them two years to fully transition from their legacy software to DESTINI Estimator. His best advice is to have your oiler and the team make a "hardline commitment" to making it happen and hold each other accountable.
The oiler is a champion for change, passionate about efficient workflows, and an innovator with an interest in modern technologies. The oiler is the one who brings the others along.
The oiler can't work alone, though. It is imperative they have the support of leadership, giving them the authority to develop and implement plans to training the team on DESTINI Estimator. Doug says, "It is very difficult to be the master of everything," so the oiler will also need a team.
To build the oiler's team, find those estimators and other precon team members eager to get started in DESTINI Estimator and take advantage of their strengths and interests. John likened it to crowdsourcing. Pick those passionate about technology and have them learn one aspect of DESTINI Estimator, whether that be takeoff, assemblies, or dashboards, as this team will train the teachers—a characteristic of a master user of the software.
Recognize and be Willing to Make Mistakes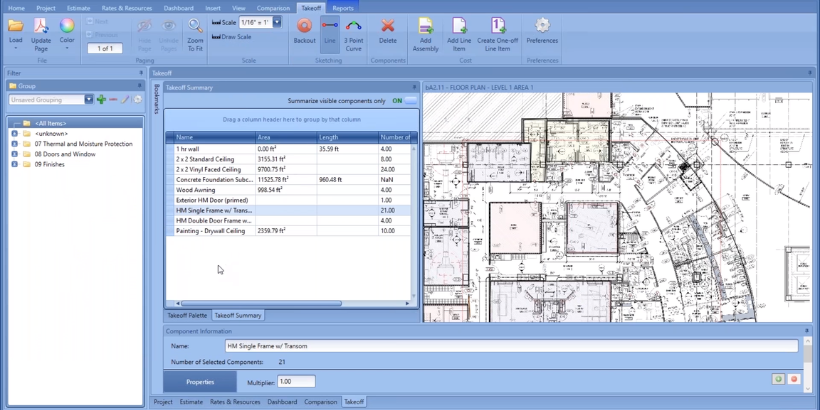 Customer Success recommends working in DESTINI Estimator one feature at a time in the beginning.
Master users of DESTINI Estimator push the envelope. Their mindset is "what else can we do with it?" These master users are curious about how DESTINI Estimator works and how they can build on it. This requires the willingness to make a mistake and even break the software.
You'll never be able to leverage the full power of DESTINI Estimator without getting your hands dirty.
We truly partner with our clients and Customer Success is the conduit to bringing feedback from our clients to our development team. In fact, DESTINI Estimator we made because Sundt Construction asked how we could build on our first estimating software, DESTINI Profiler. Melissa Love, Project Controls Manager at Sundt says, "We were probably one of the first implementers of DProfiler. We really pride ourselves on being on the front end of that software. We needed a program that created consistency and could lock down information." (Choosing the Right Software Vendor - YouTube)
Your end goal in implementing DESTINI Estimator estimating software is utilizing the software to its fullest capabilities and even pushing its limits. If you are a DESTINI Estimator user and interested in learning how to become a master user, reach out to the Customer Success department at 888.835.7778.