January 10, 2023
How to Become a DESTINI Estimator Expert User
When you choose Beck Technology, be assured that you haven't just made a one-sided investment. We are also invested in you and your success. So much so, that we have an entire team dedicated to helping you and your precon team get the most out of DESTINI Estimator estimating software.
It is estimated that most users of common Microsoft Office products like Excel only use 5% of that software's functionality. We do not want this same statistic. We want your estimators to use DESTINI Estimator as it is truly intended—not just to create estimates but as a cost analysis and model-based estimating tool. Brent Pilgrim, National Director of Preconstruction at the Beck Group says, "most users of DESTINI Estimator are only probably using some small percentage of the base features and there is so much more we can do."
Before Brent was the National Director of Preconstruction for the Beck Group, he was the DESTINI Applications Director. He knows a lot about how to create super or master users of the DESTINI suite of preconstruction software.
As projects and our industry become more complex, the more pressure preconstruction teams will feel to solve these complex problems. The better use you can get out of your software, the easier it will be to solve these complex problems. It all begins with someone on your team we like to call the "Champion", or as Gilbane Inc. calls "The Oiler".
Clearly, the champion must have the willingness and desire to learn how to make the workflow better. The champion, or oiler, will drive the others in learning how to master the use of DESTINI Estimator.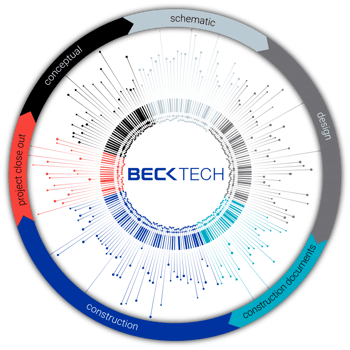 We aren't just passionate about tech here at Beck Technology, we're passionate about the built environment. We were founded from the industry to help mitigate the risk involved in construction. We aren't simply just a construction software company. We're a company passionate about revolutionizing the industry and creating the future. That's why it is so important for us to make sure you get the most out of your investment with our products.
Doug Maiden, Beck Technology Customer Success Specialist extraordinaire, says a friend told him long ago that to become an expert in anything, it takes 10,000 repetitions. Now, we're not saying you need to complete 10,000 estimates before mastering DESTINI Estimator, but it does take practice and dedication, and repetition to become an expert in Estimator.
The Journey to Mastery Begins with Repetition
"Estimators know their craft well," says Doug. "You have to translate what you are used to in this new application. Though every precon team we serve has a unique set of needs, we have developed a basic path to becoming a super user of DESTINI Estimator. The following six steps are how you and your team can master our estimating software.
Start with an estimate template created by your team.

Don't attempt to use every feature available in DESTINI Estimator in your first estimate.

Consider using your legacy takeoff tool for quantification. Maintain focus on building a new estimate from scratch by adding line items appropriate to the project from the unit price database.

Continue building your estimate to get an end result—your deliverable to the owner. The output will either be a report and/or a dashboard.

As you create more estimates, extend your knowledge by dabbling with additional features and functionality available.  Also, visit

Beck Tech's Knowledge Base

for tips & tricks, enter enhancements and share ideas on

Beck Tech's Community

, and keep in touch with

Beck Tech Customer Success

.

Once you have a few estimates under your belt, review previous estimates and conduct a retrospect with your team on lessons learned. The more knowledge you acquired and the techniques you have developed for each estimate will help you be quicker and more efficient with new estimates.
Doug says, "You know when you have reached mastery when you are able to teach others the concepts and techniques that have made you effective."
You Don't Know What You Don't Know
There are plenty of resources for DESTINI Estimator users to pose and answer questions. We have a Help Desk and a Community where preconstruction professionals and users of the DESTINI suite of products can ask questions, submit tickets, and talk to each other about DESTINI Estimator best practices and to talk preconstruction in general.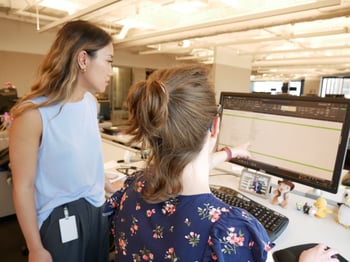 Doug also encourages you to reach out to our Customer Success team, ask questions and be curious about how you can get the most out of DESTINI Estimator. Doug says, "It is a long journey. Get an estimate all the way to completion as effectively as possible and continue to hone that skill set. And then layer on over time the ability to use automatic pricing with 2D takeoff. And at some point, jump into 3D takeoff."
Though there is no sure-fire recipe for becoming an expert user of DESTINI Estimator, going through the process of creating an estimate, repeating the process, honing the process, sharing the knowledge, and asking questions, is the perfect way to start.
Doug and his team are here to guide you through learning how to master DESTINI Estimator. Reach him and his team by emailing customersuccess@beck-technology.com.