October 04, 2022
Implementing DESTINI Estimator Preconstruction Software
How does DESTINI Estimator implementation work for enterprise accounts? Each client receives a customized and detailed implementation plan, and we do a lot of the heavy lifting for you! To learn what is involved in switching to DESTINI Estimator estimating software, read on! (For commercial accounts, Beck Technology offers an out-of-the-box implementation plan that takes 90-120 days. Contact us for more details.)
The scope of implementing new software is related to the type of software you implement. Some software takes only a few hours, while others can take a year or more. For large enterprise software, you can expect the process to lay closer to the months or year side. However, don't let the length of time it takes to integrate a new program stop you from doing it. With a timeline, structured plan, and a dedicated Implementation Team supporting Beck Technology's DESTINI Estimator, the effort and time it takes pays off in the end.
With DESTINI Estimator, precon teams save up to 50% of the time it takes to complete estimates. This one-stop-shop estimating software expedites takeoff—which is built right into the software—allows teams to work on one estimate at the same time, offers customizable visual dashboards, and provides a cost history database so estimators can create a better, more accurate estimate and make better project decisions for owners.
The way we do things at Beck Technology is a little different. Our model is based on helping you be successful. We built DESTINI Estimator to mitigate risk in the built environment, so all projects can be completed safer, on time, and on budget. We want all users of DESTINI Estimator to be expert users of the software because we believe that making better project decisions makes the world a better place. That is why we are set up to guide you through the process of switching your precon platforms making it as stress-free as possible.
Choosing Beck Technology as your estimating software provider means you get in-house tech support, a Customer Success team dedicated to helping you make the most out of your investment, and a customized implementation plan from our Implementation team.
Though DESTINI Estimator is software that takes longer to implement, we have clearly defined guidelines on how the process works.
There are three phases of implementation:
Phase 1-Cost Database build and tune
Phase 2-Product standards
Phase 3-Pilot Project
Phase 4-Roll-out and training
Each phase of implementation requires various levels of effort from you. But don't worry, it is only Phase 1 that requires the most work.
Phase 1-Cost Database Build and Tune
The first phase of implementing DESTINI Estimator requires the biggest effort from you. Josh Rivera, Implementation Team Lead at Beck Technology, says 90% of the work during this first stage is on the new user.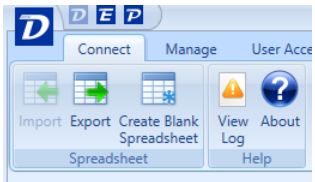 To begin, those switching to DESTINI Estimator need to organize their data. If you are coming from legacy software like CostOS, WinEst, MC2, or Sage, you already have data, but it will most likely need to clean it up. Some chose to overhaul their data, which takes more time.
The data Beck Technology needs is your line items, WBS properties, unit of measure, and cost of line items. We provide a blank version of the spreadsheet where you will enter this data. We translate this data, called the Cost Database into Data Manager which DESTINI Estimator pulls from.
Phase 2-Product Standards
In Phase 2, we start building out DESTINI Estimator for you using the information you gave us which is now in Data Manager. We start with Reports, Dashboards, and Templates. In Templates, we will do layouts, groupings, and fees and then collaborate with you on your specific needs and wants in these features of DESTINI Estimator.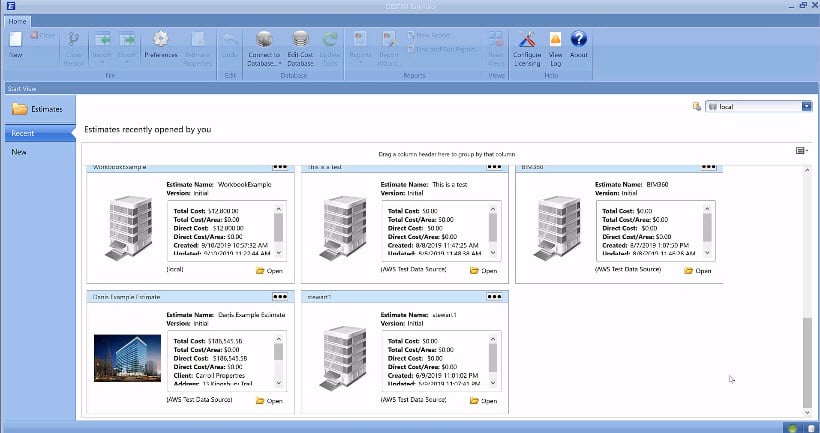 When we build your Reports, we do have a baseline to start with and provide one round of revisions. Josh says at this stage, the work is 90% on Beck Technology and 10% on you. Moving on to the dashboards, we can give you samples, but can also customize them to suit your needs.
Phase 3-Pilot Project
Josh says once we have all the parts and pieces, we move into the pilot project phase. This is when you will test DESTINI Estimator with a non-live estimate, either with an old project or a live project side-by-side with your existing workflow.
Phase 4-Rollout and Training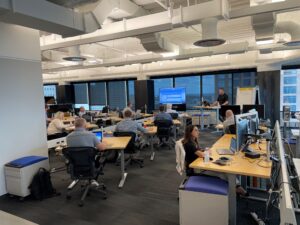 Once we have the green light from you, DESTINI Estimator is rolled out to the company, and further training is provided. (We provide training from the beginning, so everyone is on the same page.)
This is the basic plan of implementation and the time and effort it takes is laid out in your contract. For commercial (or smaller) general contractors, Beck Technology can provide a homegrown database for you to start with.
Creating a Successful Implementation
We highly suggest picking a few people on your precon team to head up implementation. Pick people who are excited about innovation and who are tech-savvy. The most successful implementations work when you pick a team of people who can scale back on their estimating responsibilities and focus on building and cleaning up your data.
Implementing new software is a big deal; however, it doesn't have to be a daunting deal. We have plenty of resources on change management and the best way to implement new software. To learn more click here.