November 16, 2022
Is It Possible to Have One Construction Technology Solution?
So, is it possible to have an all-in-one construction software?
The short answer is…well…yes and no.
No: When a solution tries to do everything, it means it can't do any of it well. There's no one tool to rule them all. Especially when it comes to preconstruction software.
Yes: If you build a tech stack with the right integrated tools in a useful and meaningful way.
When we say that DESTINI Estimator estimating software is a single source of truth, we don't mean it is a one-size-fits-all approach to estimating. Jan Beran, former estimator and current Senior Implementation Specialist at Beck Tech, says, "Many tech companies have tried (Sage, InEight, Trimble, Procore, etc.). All have fallen short of finding the right mix of at-scale standardization and fine-tuned tools for specific user groups."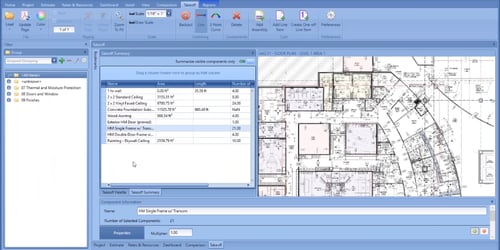 We completely understand that there are other essential tools preconstruction teams need to complete their jobs. We focus on what we do best—providing better, faster estimates— and let other construction software focus on what they do best. Procore, Autodesk, Join, and Togal.AI are just a few examples. When combined with a single source of truth like DESTINI Estimator, your precon team has the power to win work and influence others.
The multiple-system approach to estimating solutions introduces way too much risk into your process. If your tech roadmap is literally stacking new software on top of your legacy system, you aren't introducing efficiencies at all. You're actually just adding to the pile of crap you've been dealing with for years.
Though the thought of starting from the bottom is painful, once you decide to build a smart tech stack based around a data-driven system, you'll find that now you're here:
"We don't have to pull estimates together anymore." -Justin Weatherby, Gilbane Building Company

"At Balfour Beatty, we walk the talk—and that's becoming an increasingly important differentiator in winning more work." -Landon McQuestion, Balfour Beatty

"We can streamline the workflow for a single project, that means we can add more projects to the roster." -Robbie Gronbach, Willis Smith

"It helps us justify our pricing to clients." -Russell Construction

"The DESTINI product suite definitely helps us win projects." -Brian Parker, Sundt Construction

"It has made us a powerhouse of preconstruction experts." – Clark Construction
John Reich, former estimator and Beck Tech Customer Success Specialist says, "Preconstruction teams must find ways to maximize their flexibility while still maintaining some standard practices and have a consistent output. Having a blend of technology solutions that allow them to take a wide range of inputs and combine them into a single source of truth that can then all be reported out in a similar manner throughout the design process is key. This is the only way to effectively tell the story of the project and help provide guidance to owners and to design teams."
If none of your tech works together, how are you supposed to work with other teams to provide owners with the absolute best building you can? Don't worry, we aren't going to leave you hanging. The answer is, you can't.
Owners want better buildings faster. They want GCs to provide them with the latest and greatest construction materials and methods. They want to stay on budget and on schedule. And the best way to do that is by keeping everyone aligned throughout the project's lifecycle. You can't do that without the tools that make collaboration easy.
So, where are we?
You need a plan to start consolidating your precon tech into one single source of truth that standardizes all of your workflows. That makes communicating defendable numbers fast and easy. One that stores all your data in one place and that lets you perform your estimating tasks without toggling back and forth between systems.
Okay, so it may not be one single solution…remember a jack of all trades is a master of none…but "Big Picture planning with "data compatible" as the primary filter for any proposed solutions is huge." Thank you, Jan.
We don't like to do too much explainin', so if you want to learn how we can help you begin building your precon powerhouse beginning with DESTINI Estimator, click the button below to request a demo or send us an email requesting more information here.