DESTINI Estimator's Integrations
DESTINI Estimator works seamlessly with other top preconstruction tools so you no longer have to waste any time.
Beck Technology was founded to create and develop software that helps preconstruction teams leverage their data to make the best project decisions. Better project decisions made early in the life of a project benefits both owners and contractors. Why? They prevent costly errors, budget overruns, and missed deadlines.
The easiest way to do that is by looking at where errors occur most often. Buildings begin in preconstruction and when conceptual estimates aren't accurate, you've built a faulty foundation.
Change orders should be the exception, not the expectation as is often thought. Tools like the DESTINI suite of preconstruction software are helping precon teams revolutionize the construction industry. Not only can teams produce accurate estimates on time with these tools, but they now also have time to deliver solutions to the owner that exceed expectations.
Creating accurate estimates is only possible by utilizing a cost history database, which allows estimators to benchmark data points throughout the life of a project, as well as compare current projects to previous ones. Too many precon teams rely on legacy software systems that don't work together. Toggling, tracking down disconnected and missing information, importing/exporting, multiple spreadsheets, miscommunication, and inconsistent deliverables—these are all too common complaints in our industry. Not only do these tasks make for an extremely inefficient workflow, but they also take up valuable time—time that could be spent pursuing more challenging and rewarding activities, such as problem-solving, project pursuit, and data analysis.
Because we all know a jack of all trades is a master of none, Beck Technology focuses on what it does best—creating the best estimating software and partnering with other preconstruction software so that the essential tools estimators need are integrated.
These integrations work seamlessly together so your precon team is a true estimating powerhouse delivering a higher value to owners and building the buildings that are creating the future.
When we choose to partner with another construction software, it isn't because we're getting the best deal, or someone offered us something we can't refuse. We choose our integrations based on whether they'll help estimators perform at their maximum efficiency and make the best decisions.
DESTINI Estimator integrates with DESTINI Bid Day bid leveling software, Togal.AI takeoff software, Autodesk BIM 360 3D takeoff software, Procore 2D takeoff, and Procore Financials, and project management software Join.
DESTINI Bid Day
DESTINI Bid Day is a revolutionary bid leveling software unlike any other. This groundbreaking preconstruction software lets you pull all your bids into one platform and compare the data in each bid. DESTINI Bid Day gives estimators the ability to make decisions based on historical bid data and define where bid numbers come from. Precon teams see the story behind bids and can deep dive into subcontractor bid analysis, so you aren't just reviewing subcontractor costs but ensuring 100 percent of the scope of work is included in each bid.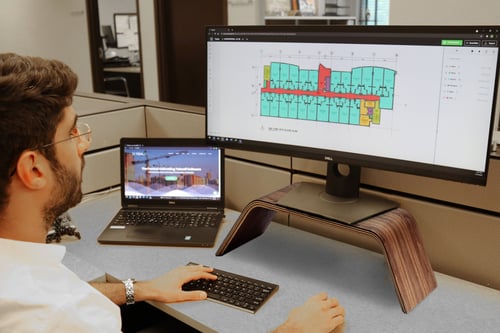 Togal.AI
Togal.AI is a 97% accurate artificial intelligence-based takeoff software that decreases the time it takes to perform takeoff by 80 percent. This integration removes time wasted manually doing takeoff and allows estimators to spend their time doing what really matters—providing the best solutions and suggestions to owners.
Takeoff can be extremely risky due to the huge opportunity for error - if your line items aren't entered correctly, your takeoff will be incorrect, and data can be lost depending on how your takeoff results are imported. Togal.AI's automated takeoff eliminates these risks.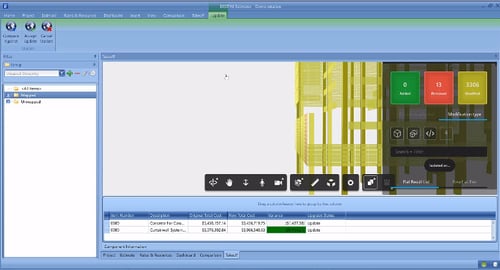 Autodesk
Beck Technology's mission statement is "revolutionize the industry, create the future." That can't be accomplished without innovative technology and solutions. Integrating with Autodesk puts DESTINI Estimator estimating software at the forefront of BIM 360 3D takeoff technology.
DESTINI Estimator users can directly access data models in BIM 360 through Estimator for a seamless takeoff and estimating process.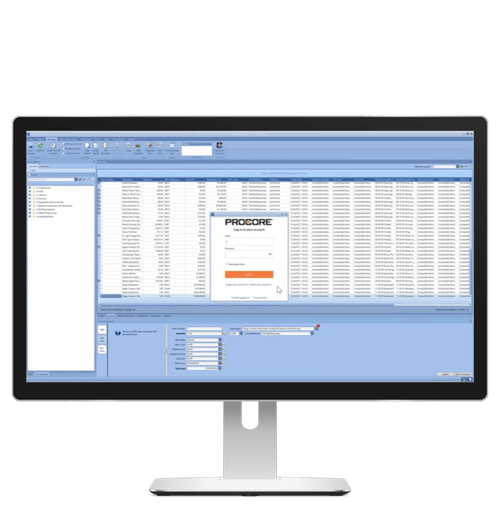 Procore
Estimators can pull in 2D takeoff drawings from Procore within Estimator and then easily push the data back into Procore Project Financials. This integration allows for seamless tracking of project data and helps preconstruction teams complete the Preconstruction Data Lifecycle.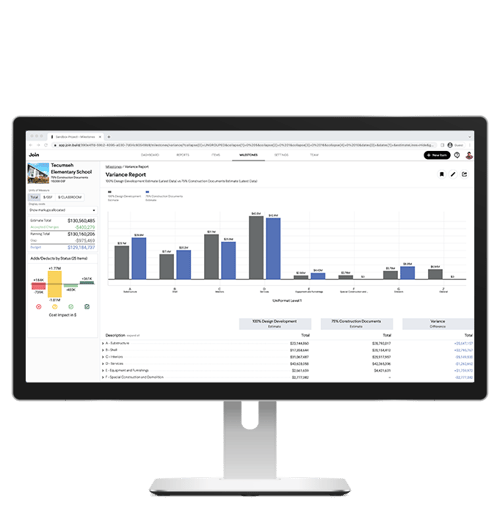 Join
Data transparency is one of DESTINI Estimator's primary benefits. DESTINI Estimator's integration with Join provides an easy and quick way to visualize and analyze your data while displaying how each decision impacts the project. Communication and collaboration are simpler, stakeholders and owners understand decisions, and risk is reduced when you track each decision made. Join gives estimators the ability to ask "what if" questions and see a projection of the outcome all without breaking a formula, creating a new workbook, or spending time on spreadsheets. This integration creates a better flow of data and smarter decisions.
See What a Powerfully Integrated Estimating Software Can Do for You
Vendor partnerships and software integrations are essential to making our DESTINI suite of products preconstruction behemoths. If you'd like to hear from our partners themselves, click here and here to watch recorded discussions we've hosted with them.