October 13, 2022
What is Lean Estimating?
Estimating isn't always just "estimating." Of course, there's your everyday cost estimating, which is what most of us mean when we use the term estimating by itself. But there's also model-based estimating, often referred to as Building Information Modeling—that's where 3D takeoff really comes into play. There's parametric, quantity, and bid estimating, to name just a few.
The one we want to talk about today, though, is lean estimating.
What is Lean Estimating?
Lean estimating is pretty much what it says on the tin: a way of eliminating as many obstacles as possible during the estimating process so that you aren't wasting time on unnecessary steps. Ideally, when you embrace a lean approach, you'll also end up using fewer resources, allowing a greater number of team members to focus on other initiatives, which in turn allows your entire preconstruction team to move through projects more quickly and increase revenue.
The lean approach, although most popularly used in relation to software developed, actually developed in the manufacturing world. Companies were struggling to improve profits based solely on increased sales and discovered that by focusing on areas where they could eliminate waste, they would save money and see increased profit regardless of whether their sales were going up or not. Now, don't misunderstand us – the lean approach is not about trying to find ways to get rid of people. Rather, it's about ensuring that everyone is working at maximum efficiency.
What Does it Look Like in Practice?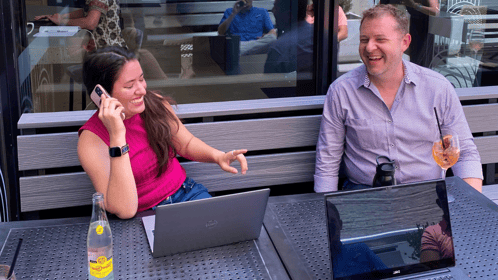 To get a better understanding of what lean estimating looks like in actual use, we spoke to Allison Clark, Senior Estimator at our client Clark Construction. Clark has entered an especially busy time for their company this year, and in wanting to make sure that work-life balance remains healthy among employees even amid a lot of projects and deadlines, Clark decided to establish a lean estimating committee. "We want to make sure that we have a software program [DESTINI Estimator] that's working for us, not the other way around," said Allison.
Thus, the birth of their lean estimating committee. "There's four of us in our department of 15 on the committee, and we're just talking about brainstorming different techniques, learning how one person might do one aspect in the preconstruction process, how someone else might do it a different way," Allison explained. "What we're doing is weekly trainings and discussions because although the four of us may come up with what we believe to be a best practice within the software [DESTINI Estimator], or just our precon process in general, other people … come up with what truly may be a better best practice."
Practically speaking, the fruits of Clark's lean estimating committee emerges in standardized, easily recognizable deliverables to their clients. For example, they discovered that there was too much variation in their footings and foundations-related line items. "We have our column pads and F4 versus F3 and F2," said Allison. "Some estimators were adding the F2, F3, F4, and others were not." To fix this, Allison's team created a new Clark-specific WBS property that existed as an item note. It wouldn't show up in their report to the owner, but now an estimator can look at the report before printing it out and see where all their F2 and F3 column pads are at a glance.
What are the Benefits?
Lean estimating is more important than ever in a time where material costs are wildly unpredictable, labor shortages are everywhere, and owners often still expect more work in less time. By embracing a lean approach, you can increase your revenue while saving time and making the most out of your resources, even if they are limited.
But to truly have a lean estimating system, you also need tools that enable you to identify waste and immediately eliminate it. For Clark, that was DESTINI Estimator.
How about you? If you want to learn more about why DESTINI Estimator is your final destiny, click the button below.