September 15, 2023
How Integrated Technology Standardizes Preconstruction
Millions of dollars in mistakes.
Confused owners.
Lawsuits.
These are issues general contractors face. Not due to a lack of diligence, care, or expertise. But simply because the tools they use during preconstruction are outdated and disconnected. The tools themselves are determinantal to the business.
Instead of managing risk, they, like you, are introducing risk.
And that's not good.
Before deciding to switch to an integrated estimating system, leading global contractor Balfour Beatty was using 12 different tools to create estimates, junior estimators were having to learn how to create estimates multiple ways, and owners were confused by in the inconsistency in deliverables.
Recognizing their preconstruction process was extremely inefficient and the need to capture all their cost history throughout every region and every market they represent, Balfour Beatty set a goal to standardize their estimating and risk management best practices. And that was by "using a single enterprise-wide solution as our primary estimating tool." -Vice President of Preconstruction Services at Balfour Beatty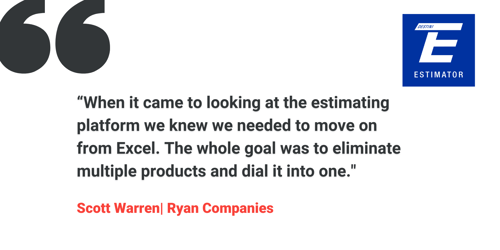 When you are producing and coding information in multiple ways, it is extremely difficult and time consuming to understand it and use it, much less be able to benchmark it against other estimates.
Standardization will not only make you more efficient, but it will also increase productivity, improve collaboration and communication, save you money, and boost your competitiveness.
Implementing integrated tools is the first step in standardizing your preconstruction process.
What Does Integrated Technology Mean?
Simply put, integrated technology are programs designed to work together. A prime example is iOS users. Your phone, iPad, laptop, and watch all talk to each other so that the transfer of information from one to the other is seamless. Software can work like this, as well. (We say can because many of you are working in multiple platforms that don't connect to each other.)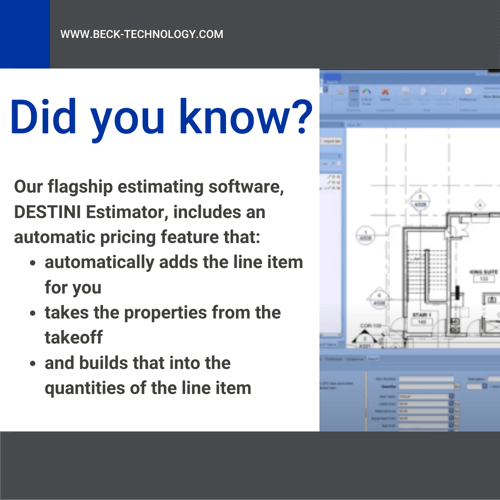 How Does Integrated Software Standardize Preconstruction?
Introducing one way of doing things:
Increases efficiency.

Produces consistent deliverables.

Speeds up the process.

Makes training easier and quicker.
1. It introduces uniformity.
Before implementing DESTINI Estimator construction estimating software, Southwest Florida's largest locally owned construction firm, Willis Smith Construction's preconstruction team were all doing estimates in different ways. Robbie Gronbach, Vice President of Preconstruction Services at Willis A. Smith, explains, "The risk for that was just getting a little too much. The time that would go into making sure everything looked well before we presented it and that it worked was getting frustrating."
Now, after implementing an integrated estimating software, the time Robbie and his team save allows them to do more estimates. He says, "We've been able to get work accomplished faster and do more estimates. If we can streamline the workflow for a single project, that means we can add more projects to the roster, and in this time we're in right now that has been essential."
For Balfour Beatty, this uniformity has cleared up any confusion their clients had. Landon McQuestion, Senior Estimator at Balfour Beatty says, "We'll have up to 10 people in the same estimate and if everybody knows how to do it the same way, and everybody has the same standard operating procedure, it makes it a lot cleaner."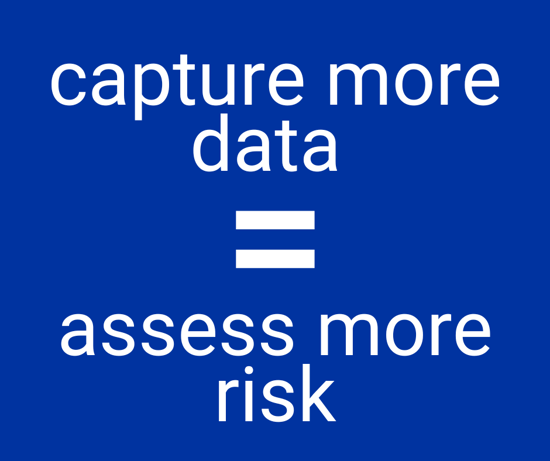 2. It presents defendable data.
What wins jobs?
Having the right numbers that align with the owner's expectations and budget.
When every estimator is drawing from the same single source of truth database, a more accurate estimate can be presented.
Not to undermine the wide breadth of knowledge that senior estimators keep in their heads—that takes years of hard work and experience—the variants can still be deficient. Standardizing the process of how your precon team gets their information provides confidence that the numbers are correct and predictable.
Tom Quinn, Director of Preconstruction at ENR Top 400 Contractor Russell Construction, says, "DESTINI Estimator helps justify our pricing to clients. If they want to challenge our numbers, we can produce the data now that says, 'this is what we've seen in the past, so this is what we think you're building will cost in the future."
Yes, clients absolutely want a firm that can build their building on time and on budget but what brings repeat business is their trust in you to do that. Standardizing your preconstruction process through technology will help you build and maintain that trust.
Gilbane Building Company, an ENR Top 100 Green Contractor and Building Design+Construction Giants 400, gets over 75% of their work from repeat clients. Justin Wetherby, senior estimator at Gilbane says, "When you produce an estimate, you're going to need to defend your estimate, so now we have all this information available to us. We have clients that want to see our estimates their way. Your ability to take a client bid form or a client spreadsheet, put it into DESTINI Estimator, tie your cost to their sheet, so their sheet gets populated automatically. You make changes and their sheet gets updated. It is extremely powerful."
3. Better Communication and Collaboration
Though communication and collaboration are difficult to measure, many of Beck Technology's clients cite it as a top benefit when they standardized their process with DESTINI Estimator. Incorporating the things discussed above, standardizing puts entire precon team on the exact same page and that's invaluable when working with internal and external teams.
Mike Hurley, a chief estimator at Clark Construction Group, one of the country's largest builders, says, "Having DESTINI Estimator as a common platform has improved our internal preconstruction discussions as well as giving us consistency when communicating with project stakeholders. Being able to access and leverage our preconstruction cost data in DESTINI Estimator allows us to quickly and easily provide feedback and solutions to our clients."
The future of preconstruction is now, and more and more GCs are focusing on how better to work with the design team and project owners for a collaborative approach to building. The results are better buildings and happier owners.
For Layton Construction collaboration has been key to their success, especially in healthcare projects. Trent Isaacson, Vice President of Preconstruction at Layton Construction, says, "…the integrated approach is where you tend to feel most accomplished in what you've done, and relationships are developed in deep ways. At the end of the day, you're all satisfied with what has happened and everybody's hopefully made their profit that they were hoping, and a product was delivered to a client."
Standardizing for Success
Introducing one way of doing things through integrated technology has made many of the country's top general contractors more efficient, more productive, and faster. DESTINI Estimator is a construction estimating software with built-in takeoff integrated with the other powerhouse preconstruction software—Autodesk BIM 360, Procore, Microsoft Power BI, Join, and Togal.AI, an AI-driven takeoff software.
These purposeful integrations mean that estimating teams no longer have to spend countless hours clicking and dragging, looking for information, and checking and redoing work. The seamless workflow in DESTINI Estimator means you can perform your tasks in up to half the time, so you can start focusing on what really matters—building better buildings.