December 20, 2022
2023 Precon Trends to Watch
Last year, we took a peek at some of the trends we saw emerging for 2022. Some of them included seeing the continued evolution of preconstruction as an industry, the increase of multi-family residential and healthcare construction, and a shift towards remote and/or hybrid work. Sure enough, this year we saw more estimators saying they would rather have flexible hours or a hybrid schedule than a promotion, as well as huge innovations in how we approach estimating.
What can we expect for 2023? We pulled together a collection of ideas from clients and other precon professionals that have a finger on the pulse of emerging trends in construction so you can prepare to dominate in the new year.
Increased implementation of technology & automation

Continued material cost increases

Laser focus on profitability

More remote worksites
Increased Implementation of Technology and Automation
In the past couple of years, we've talked about seeing more general contractors re-evaluate their approach to preconstruction, especially in regard to the preconstruction tools they're using. In 2023, we no longer expect to see mere evaluation. Instead, most companies will now be turning toward robust implementation of integrated construction technology, including estimating software.
We're already getting a glimpse of what that implementation looks like. An article from DeVooght House Lifters observes, "...perhaps the most popular tech today is Building Information Modeling (BIM). BIM reimagines the construction design and production process before it even begins. This design technology allows the user to create a virtual building model. In addition to improving design and drafting efficiency, BIM saves everyone on the project time and money."
Brent Pilgrim, National Director of Preconstruction at The Beck Group, spoke on this very topic at our inaugural Precon World in October 2022. Brent has been one of the biggest pioneers in BIM, leading the charge to establish industry-wide standards around its use. He points out that one of the biggest benefits of adopting technology that supports BIM estimating is the automation of previously burdensome tasks. He says: "Imagine preconstruction teams no longer performing the manual process of counting widgets, assigning a cost, and evaluating disparities in estimates. Imagine, instead, that our teams are experts in statistical analysis, wizards wielding artificial intelligence, and masters of risk model simulation."
Brent believes that we'll see evolution in the approach to BIM estimating in the coming months. He goes on to say that he sees BIM estimating turning into integrated estimating, in which model-based estimates support an overall workflow of continuous data sharing, rather than existing in a silo.
Continued Material Costs Increases
Why do we think estimating software implementation will be on the rise in 2023? Because material costs will be, too. As prices continue to soar, owners' budgets will shrink, and contractors will have to find more ways to get the most reasonable estimate possible.
Industry expert Mortenson uses the word "unpredictable" to describe the current construction supply chain. Although the market is not quite as chaotic as it was in 2020, prices will be stabilizing at a glacial rate. Labor shortages across the country continue to have the biggest impact on the speed of stabilization—although transportation costs have begun to settle and even decrease in some areas, finding laborers to transport these materials is an entirely different story. Additionally, world events such as the Ukrainian war and sudden weather catastrophes like Hurricane Ian have lasting effects on the supply chain.
Laser Focus on Profitability
Due to the volatility of the supply chain and the effects of price increases across the board, the focus within the industry will now be glued to profitability. Deadlines still need to be met and safety standards still need to be upheld, but more important than ever, staying within budget is paramount. Pursuing cost-saving optimization initiatives will be critical.
In preconstruction, this shift towards profitability may look like realizing the value in an often-overlooked department. We've written before about how preconstruction deliverables deserve to be charged what they're worth, even though they're commonly rolled into an "all-in-one" package. An urgent need to stay on budget may also look like our first trend—investing in and implementing estimating software that automates tasks prone to human error.
More Remote Worksites
Just like we saw remote work and hybrid schedules become more popular among the industry's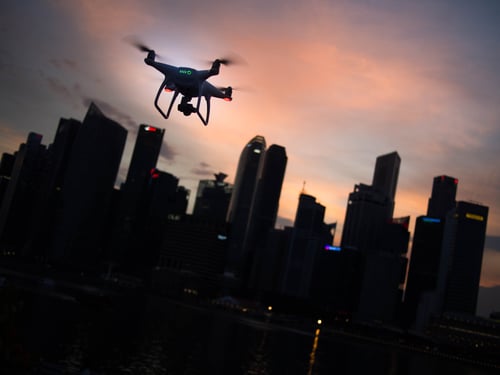 workforce, we also predict seeing an increase in remote worksites in 2023. Thanks to advancements in remote site monitoring tools—like drones and sensor data—project managers don't necessarily have to drive out to a job site every day to check on it.
Many of these tools also mean that several aspects of project completion can occur offsite, saving builders and owners time and money. For example, several construction tools—both for field and office work—have started to become hosted on a cloud server, instead of a local server that a company's IT team has to manage. What does that mean? When employees log on to cloud-hosted software, they'll immediately be met with the latest version, instead of having to wait weeks or even months for their IT team to coordinate with the vendor to download the most recent versions.

What Trend do you see Happening on Your Team?
We hope that this quick look ahead to gives you some ideas of what to expect and how you want to incorporate these trends—or, in the case of rising material costs, how you want to try to avoid them. Whether it's remote worksites or technology implementation, what are you most looking forward to seeing in your preconstruction efforts in the upcoming year?