March 16, 2021
How to Make Preconstruction Profitable
When you think of preconstruction, you likely don't immediately think "profit center". And we wouldn't blame you—preconstruction is not a department that is typically seen as a profitable department for a construction company. For the most part, preconstruction is seen as a loss-leader for a firm; it is something that is just required to win the work, another step in the process, and simply one component of the larger process.
As a result, most general contractors don't view preconstruction as a compensable service. While this perception of preconstruction is understandable based on the historical precedent set forth long ago by this industry, it can actually harm contractors in many ways in today's high-tech, fast-paced, digital environment.
Your Services are Worth Being Compensated For
First, it is the wrong mindset to begin with. If, as a contractor, you don't believe your own services are worth being compensated for, then why would an owner feel they should have to pay for it? In reality, good preconstruction services are an invaluable service to a project team and specifically a building owner. It's similar to the value that a great realtor can bring to a young family in search of just the right home. Sure, they can find a home on their own, but the comprehensive knowledge and negotiating abilities a great realtor can bring is worth the small investment required to provide this service.
Similarly, spending a small percentage of project cost to purchase exceptional preconstruction services and cost knowledge could ultimately save a project, both in terms of cost, and the actual life of the project. At a minimum, good preconstruction services ought to be able to help bring predictability, transparency, and the elimination of costly surprises. So, let's quickly move past this non-starter mindset that the service itself is not of compensatory value.
Invest in Technology
Secondly, it is no secret that the construction industry as a whole tends to lag behind other industries when it comes to adopting new technology. Unfortunately, preconstruction teams, in particular, can suffer from this trend even more so than the design and construction entities they support, because there is very little money to invest in this area of a firm. Therefore, as a result of not being compensated for their professional services, contractors might neglect investing in process improvements and innovations, which ironically, would ultimately benefit building owners through better tools, processes, and technology.
And today, there are great innovations such as historical cost platforms, model-based workflows, and even automation in areas that are preparing to significantly change and improve traditional practices. These innovations and process improvement activities cost firms investment dollars and force tough decisions to be made at budget season each year. We can assure you that the companies we see executing preconstruction services well are choosing to invest in the people, processes, and tools required to innovate, improve workflows, and evaluate new and better processes.
Preconstruction Teams Can Save the Life of a Project
Third, because they are not generally considered profit-centers, preconstruction teams are frequently seen as a loss-leader function within a company or even a necessary evil. Nothing could be farther from the truth.
A great preconstruction team can literally save the life of a project through its creativity, its problem-solving and analytical abilities, and its cost knowledge. However, as a result of this second-class role within a firm, they are often underfunded and asked to "do more with less" which can equate to very lean preconstruction departments.
Lean preconstruction departments suffer in morale and ability to bring value because each estimator is working on multiple projects and is spread thin with their valuable time. When staffing isn't "right-sized"—in other words, NOT lean—it often leaves very little in terms of the availability of human resources required to develop new workflows, train, and implement software. This generally means that firms are left using multiple disconnected tools, outdated technology, and grossly inefficient workflows. Next-generation estimating teams need resources who are dedicated to these efforts and are out in front of the day-to-day estimating activities.
Abandon Free-Con Mentality
Undoubtedly, the role of preconstruction is shifting away from traditionally performed services—"free-con" is quickly going the way of the past. Many preconstruction teams are getting involved in projects much earlier in the design phases of projects, and being compensated for this engagement, which is resulting in valuable cost analysis and cost predictions being able to help guide design decisions.
Over the next few years, we will continue to see the role of preconstruction professionals shift from being quantification professionals—people that count things and in a reactive sort of way—to more collaborative leadership, strategy, and analytical roles—people that truly bring value to a project in a proactive sort of way.
The preconstruction professional of the future is one that partners with an owner and their design team, providing strong leadership, and brings solid, robust, and comprehensive knowledge to the project. Again, from our vantage point, we see that the leading edge companies in this industry see this change coming and are investing in these areas to build up these capabilities.
The Beck Group Case Example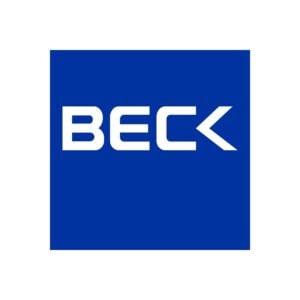 Some construction companies are already taking the leap and working to turn preconstruction from being perceived as a loss-leader into a truly profitable activity, something that isn't just "thrown in" but that is also priced out accordingly.
One example? The Beck Group. Located in Dallas, Texas, The Beck Group is an architecture and construction firm that's been around for over a century—so you can bet they've heard and seen almost all at this point. When they shifted to a target-value design delivery model, they began realizing preconstruction wasn't just something they begrudgingly had to do, but an effort that could go far beyond just crunching numbers, they started finding ways to monetize their estimating efforts.
"The Beck Group sees the importance in understanding the relationship of cost and schedule with every design decision, and ultimately, we know that our project owners benefit from keeping cost, schedule, and design closely aligned," adds Chad Prochaska, Director of Preconstruction at The Beck Group. Today, they market their preconstruction department as one of the reasons a project owner should work with them. Preconstruction isn't just baked in—it's an added premium that The Beck Group's potential clients pay accordingly for.
Finally, understanding why preconstruction is so critical and changing the perception of it as a service is just the first step. The next step is to evaluate your current estimating efforts, learning how you can sell your skills as a value-add service to project owners, and then training your own employees on how to deliver this value. After talking with preconstruction professionals, these are a few steps you can take to start the process of monetizing your preconstruction work.
1) Upgrade your estimating toolkit.
Nowadays, there's no reason to keep using outdated tools that may not even offer regular version updates or on-demand support. With some tools, you might be lucky to just get a PDF instruction guide! So, if you're trying to make your preconstruction efforts profitable, it's critical that you make sure you're using as much cutting-edge technology as possible.
What does that look like? Ideally, you want a tool that will provide you with standardization across deliverables, so that your estimates are distinct, consistent, easy to read, and formatted with your company's brand. You want people to be able to know who you are just by your estimates alone. You also want a tool that can give you connected, model-based workflows that allow for cross-collaboration, so that you aren't running into data silos or people estimating completely differently in the California office than they do in the Arizona office. For preconstruction to truly be a premium value add, you have to make sure your team is already on the same page.
2) Create processes around how you're going to price/market preconstruction.
You can't market your preconstruction as something a client needs to pay for if you don't understand why it should be seen as profitable. Obviously, we've spent a few words here showing you why—now it's your job to make sure the rest of your company sees that and is on board with it. From there, you'll need to work together to create a strategy on how to shift gears and make potential clients understand why preconstruction isn't just lumped in with everything else. This leads us to...
3) Help project owners understand the reasons behind charging for preconstruction.
When we need excellent service, we also typically expect to pay a price in accordance with that. For example, when you're looking for a place to stay on vacation, it might be tempting to try to find the most budget-friendly option. But sometimes there's a reason that hotel is only $30 a night—and it's not always a good reason!
It's the same with preconstruction. Great service and superior knowledge come at a price. Seeking the "lowest bidder"—in other words, those who give it away for free—for preconstruction services doesn't necessarily add value for the owner and may ultimately cost them in the long run.
That's why it's critical to be intentional in your preconstruction marketing. Take time to help project owners see why a higher price tag will give them a better return on investment. Help educate them on why preconstruction is so much more than just number-crunching, and why a robust preconstruction team is essential in laying the groundwork for a truly successful project. And finally, encourage them to seek out those firms that are making these kinds of ground-breaking investments in their preconstruction teams.