April 13, 2023
The Top 3 Things You Want in a Software Vendor
Partnership: (noun) "an agreement between organizations, people, etc. to work together"
In its simplest definition, we partner multiple times a day with a variety of people:
You "partner" with your kid in the morning to get them off to school.
You "partner" with the barista to get your venti soy-almond half-caf nitro cold brew correct.
You "partner" with your boss to get a deliverable completed that was due yesterday.
You "partner" with your significant other to get the dishes done.
Technically, these are all partnerships. And most of them probably give you some sort of anxiety when you read them. Partnership isn't as simple as its definition. And when we think of 'partnership,' we certainly don't think about those relationships, fleeting or not, as being contentious. 'Partnership' usually connotes a positive feeling or action between the parties involved. We mean, like who actively chooses to partner with the lowest-rated contactor/babysitter/mechanic, etc. in town? No one. So, when we refer to 'partnership,' we mean "a mutually beneficial and rewarding agreement between organizations and/or people to work together toward a common goal."
This new better definition of partnership is reliant on many things:
Accountability

Alignment

Commitment

Communication

Service

Support

Trust and Transparency
Without these things, the partnership and relationship are going to fall apart.
Unlike many of the out-of-the-box software out there, we here at Beck Tech are truly devoted to that agreement that we will work with you toward a common goal so that both parties are successful and rewarded. We know a good thing when we've got it. Our partnerships last throughout the life of your contract. We don't get lazy. We don't let ourselves go…so to speak. And we'll pay as much attention to you as we did on day one. Really in our minds, that's how partnerships work. Our clients do, too.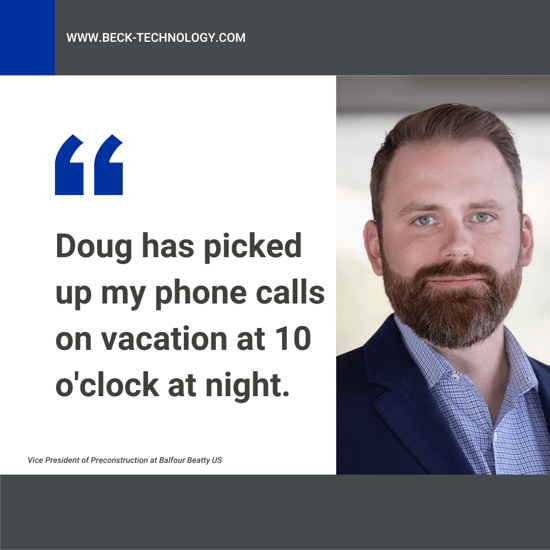 We asked and they answered: When it comes to partnership, what are you looking for in a software vendor?
Culture
ENR Top 400 Contractors PARIC Corporation is forward-thinking when it comes to adopting new technology. A Beck Technology partner since 2016, besides the DESTINI suite of preconstruction software streamlining PARIC's preconstruction process, Beck Technology aligned with PARIC's culture on approaching change and technology.
When making the switch from MC2, Andy Leek, Vice President of Technology & Innovation at PARIC, says it was important for them to learn how the new software vendor worked, what they were motivated by, and the culture of how the two were going to work together. Andy says, "It really came down to us selecting software that our companies aligned on a cultural level so we had the confidence we could work together and that is critical to our success."
PARIC understood that "software doesn't just work." Not one preconstruction team's process is exactly the same so PARIC needed a partner that recognized an out-of-the-box solution wasn't the way to go. Andy says, "The thing that was really important to us was to build a relationship or partnership with Beck so that we could pick up the phone and call the dev guys and say, 'Hey, this isn't working. This is broke.'" This relationship gave PARIC the confidence to know what they needed and what they suggested would be put on a feature list for future versions of the software.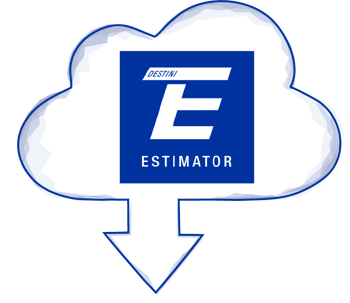 Case in point—it was PARIC Corporation that helped drive Beck Technology to release a cloud-hosted version of DESTINI Estimator estimating software. Andy says, "We worked closely with the Beck Tech team to develop a solution to host and access 'DESTINI Estimator' in a cloud environment while supporting our ability to connect remote teams, reduce office space, and improve overall efficiency. Furthermore, the cloud-hosting of 'DESTINI Estimator Teams' supercharges our ability to establish baseline estimate information in a true project database, and then roundtrip historical information to optimize our future estimate costs and production rates. It's an exponential win!"
Again, a partnership is a mutually beneficial and rewarding. Through PARIC's partnership, Beck Technology is able to continue to revolutionize the industry by introducing even more ways to reduce risk in the preconstruction process and as Michael Boren, Beck Technology Chief Technology Officer says, "It is a step in the right direction for construction companies to improve their profit margin and continue to pursue projects with integrated preconstruction technology."
Commitment
"A partnership is a commitment to an ongoing relationship." - Wendy Appel
Your commitment to DESTINI Estimator is a big deal to us. One we don't take lightly. It's like putting a ring on it. It's not like anyone ever walks into a marriage thinking, "well, there's always divorce if this doesn't go well." Partnership is a two-way street, an agreement to work together, and we take our partnership vow seriously.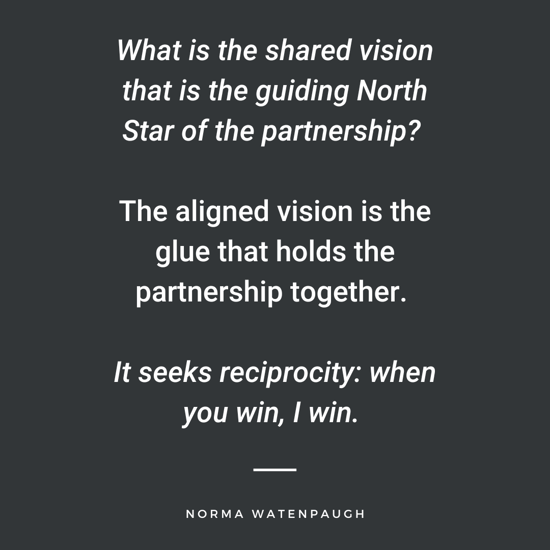 When another 'ENR Top 400 Contractors' company, Haskell, was looking for new estimating software, they wanted a company—not just a vendor—to build a relationship with. We asked, "When you looked at estimating software, features aside, what else were you looking for?" Steve Rampulla, Haskell's Director of Preconstruction, says, "…a company that would commit to us for the long term, similar to a marriage, which is a partnership as opposed to a one-night stand."
You can't have a partnership without a relationship. We are all real people first before we are anything else. Beck Technology is a company with passionate people—passionate about what we do and passionate about what you do. We can't solve your problems without knowing what they are, that's why we maintain communication as frequently as you need us to. Steve says, "The personable aspect of Beck Technology's team stood apart from other companies. It's easy to read people who are just in it for making the sale, which the Beck Tech team did not come across that way."
Custom implementation and training plans, an in-house technical support team, and a dedicated customer success specialist assigned to service you are what we bring to the table. We're the total package.
Do We Have a Future Together?
One of the biggest aspects of partnership is the common goal. Without a shared vision of the future, there is no reason for the agreement. A software company without a tech roadmap will get left in the dust if it can't align with where you want to be in 5 or 10 years.
Full-service commercial general contractor, Rudick Construction Group chose Beck Technology and DESTINI Estimator because of the shared vision of what construction technology will look like in the future. Angela Cianciolo, Senior Preconstruction Manager at Rudick says, "Our owner has a passion for advancing construction technology, we have a sister company, Rudick Innovation and Technology. DESTINI added value by streamlining the process between takeoff and creating an estimate, but more importantly, he sees the future of construction technology in BIM and 3D modeling. The way DESTINI is pushing into those areas is what really interested him. He sees the investment now as a launchpad into much more advanced software, and us being ahead of the curve."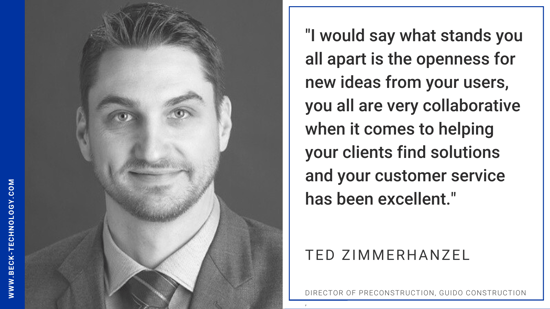 With multiple 'AGC Project of the Year' recognitions and based in San Antonio, Texas, general contractor Guido Construction agrees. Beck Technology and Guido have partnered since 2018. Ted Zimmerhanzel, Director of Preconstruction at Guido says, "Knowing that the software had plans for growth, customization, and continual improvement is important."
Because our data-based estimating software helps preconstruction teams make better project decisions faster, we explore other software that will also help you save time and be more efficient, like our seamless integration with Autodesk BIM 360 and (coming soon) Togal.AI takeoff software. Our software partners are just another level of support for our partnership with you. Again, this is mutually beneficial for all involved.
If you'd like to explore the DESTINI suite of preconstruction solutions more in-depth, reach out to us today. You never know, it might be the beginning of a beautiful partnership!