April 20, 2021
Top Reasons Why You Should Switch Your Estimating Software
Besides all the time you lose switching between so many tools, what else do you lose? Data? Cost history? Do you have the support if something breaks? It might be time to switch your estimating software.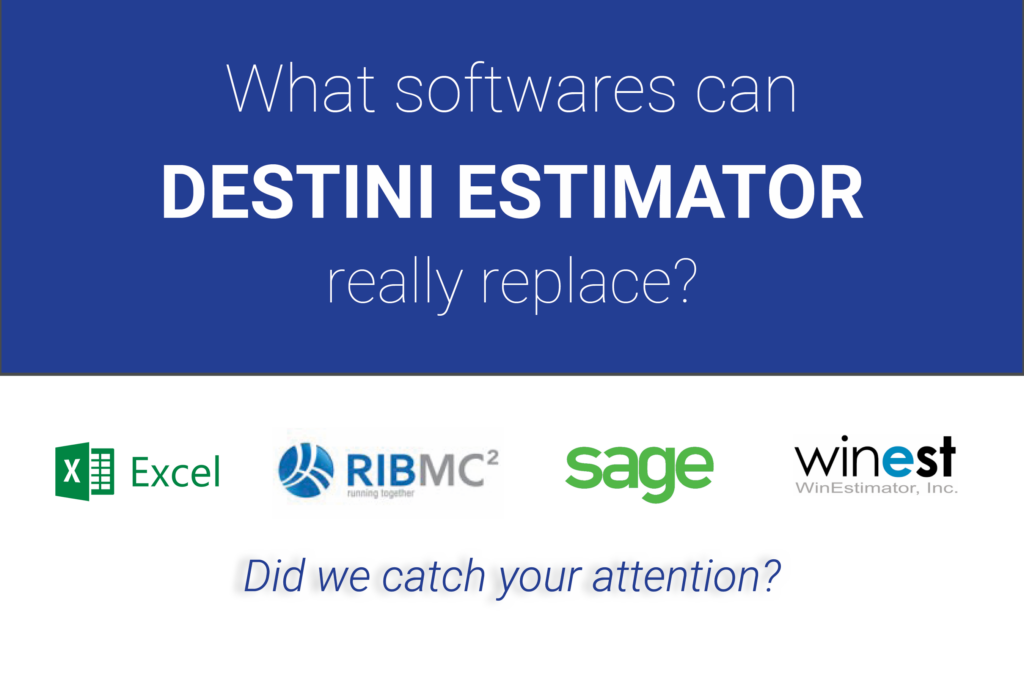 Inaccurate estimates lose projects. Period.
Stop spending so much time moving between tools and manually importing data and exporting reports. Switch to software made exclusively for preconstruction estimating with 2D and 3D takeoff, and full in-house support from implementation all the way through your future growth.
Beck Technology's DESTINI Estimator preconstruction software was developed with crowd-sourced input from estimators and includes:
Full-featured, easy-to-use estimating functionality
Built-in 2D and 3D takeoff
Highly customizable, dashboard-based reporting
Estimate comparison views and Microsoft Excel imports
Cost history
There are many reasons why you would want to consider upgrading your estimating software but here are the top four. Read our customers' case studies on why they made the switch.
Switching from Sage Timberline
DESTINI Estimator is made specifically for preconstruction teams. Timberline Sage is software designed for accounting. Wouldn't you rather use software made by a team that comes from the same industry you do?
DESTINI Estimator will give the estimating department additional bandwidth to look at more projects. Compared to our old system this will save us hours per week to do estimating jobs and improve the accuracy as well. This platform is going to significantly streamline our efforts.
Switching from Excel
How frustrating is it to start from zero every time? DESTINI Estimator always provides a starting point from similar projects when you begin a new estimate. Plus, the integration with your other essential tools and the power of Estimator's database makes you and your team more efficient.
"We are looking forward to utilizing the DESTINI Estimator software and teaming with Beck Technology. Its capabilities will enable us to bring more value to our clients during preconstruction."
Switching from WinEst
Beck Technology has developed a detailed estimating product called DESTINI Estimator. Their software encompasses the entire construction estimating process: takeoff, interpreting the project, building direct costs, building indirect costs, and quality control. Since the entire process is contained in a single software application, there is no lost data, less copy and paste errors, and project owner conversations are clear with intelligent explanations of their project estimate details.
Switching from MC2
The DESTINI product suite definitely helps us win projects.
If you are trying to deal with MC2 and it feels like the program isn't growing with you, it's because it isn't. Updates are non-existent and neither is support. With DESTINI Estimator, you get an entire Community devoted to listening to your needs for future functionality of the software.
To read more on why preconstruction companies are making the switch, click here.