Why is Excel Not a Construction Estimating Platform?
Excel for estimating is extremely error-prone—the exact opposite of what precon teams want to accomplish—the exact opposite of what precon teams need to accomplish to win work.
From thousands of conversations throughout Beck Technology's history with current and former preconstruction professionals, we know firsthand how frustrating and time-consuming it is to use Excel for construction estimating. The biggest problems are:
having to start from scratch with every estimate
lack of standards
tedious copying and pasting
entering wrong formulas and fixing mistakes
having to manually search for data that isn't where it should be


To get repeat work, estimators need to build trust with owners. And what do owners want? They want a general contractor to build their building on time and within budget. Estimators need software that has one centralized database to draw from, perform takeoff, and create templates and comparison reports for estimates to achieve the best numbers possible, especially when creating a conceptual estimate. Excel can't do any of these things.
What is Estimating Software?
Construction estimating software is purposely built to meet the needs of preconstruction teams so that every aspect of the estimating process is completed on one platform. Furthermore, DESTINI Estimator's automatic data mining means you can make better project decisions throughout the life of the project without having to rebuild from the beginning when changes need to be made. Fewer risk. Fewer change orders. More business.
Why Hate Excel for Estimating?
Beck Technology was founded to find a better way to mitigate risk in construction.
We knew that if we could solve problems before they appeared during the preconstruction phase of a project, buildings could be built faster, better, and safer, ultimately making the world a better place for everybody.
Excel, although it has a lot of good uses for data transfer, is not made for construction estimating. Any estimator that has had to search for a formula or missing decimal point in an Excel file will also lament they hate Excel, too.
Construction is a risk-averse industry, yet many building projects today are planned in Excel because it is a "free" tool for their business. But are construction companies factoring in the cost of not winning work due to problematic Excel formulas? Or the cost of winning work and then realize their estimate is way off because of skewed Excel data?

Pros and Cons of Using Excel for Estimating
Pros: Flexible, you know how to use it, plugins, macros,
Cons: Fat finger mistakes, tedious formulas, copy/paste, multiple formats, toggle between tools, formatting, manual search, starting from scratch, errors, no database or cost history, no comparing cost history, duplicating estimates, no estimate templates
Pros and Cons of Using DESTINI Estimator for Estimating
Pros: automatically collects data, team estimating, cloud-hosted, comparison reports, accurate conceptual estimating, integrated with other essential precon tools, built-in 2D and 3D takeoff, company standardization, data analysis, benchmarking, save time, templates, customized reporting, tracks all data changes, custom reporting and branding, simplified dashboards, user friendly, made by a team of construction and tech experienced professionals
Cons: Investment, implementation requirement, getting buy-in, change management
Stop Using Excel for Estimating
The majority of the general contractors in the United States still use Excel for estimating. When you switch to a revolutionary estimating software like DESTINI Estimator you'll stand out to owners because it gives your team:

The ability to present deliverables quicker
Time to value engineer the project
Highly visible and easy to-understand proof of where the numbers come from
An automatic database to benchmark and compare estimates
A baseline for conceptual estimating
What Is DESTINI Estimator?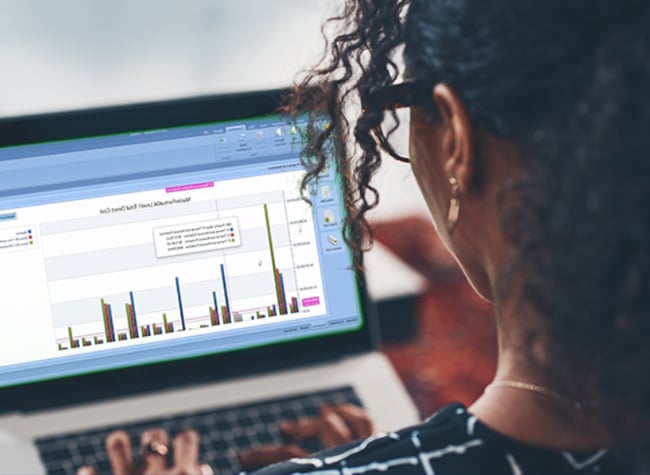 DESTINI Estimator estimating software is an innovative preconstruction software that allows estimators to complete 2D takeoff and estimates in the same platform. With the Automatic Pricing feature, DESTINI Estimator cuts the time it takes to create an estimate in half compared to when using Excel and separate takeoff software.
Developed by industry folks to mitigate risk, leverage historical cost data, and make better project decisions, DESTINI Estimator is s a one-stop-shop solution for preconstruction teams who want to provide a higher-value product to owners.
With DESTINI Estimator, construction estimators create highly accurate conceptual estimates based on defendable data, build custom dashboards to quickly see information in their estimates, compare current projects to similar past projects, can all work in one estimate at the same time, review each other's work, perform 2D and 3D takeoff, and with the cloud-based version, work from anywhere.
Beck Technology's in-house support and customized implementation plan help users make the most out of their time and investment.
If you are ready to level up your precon game, build trust in owners, and win repeat work, it's time to kick Excel to the curb and upgrade to an estimating software made specifically for solving common preconstruction problems estimating.