September 06, 2022
When to Use Excel
Excel isn't the best tool for preconstruction teams. In fact, it was never developed with preconstruction and its unique needs in mind. But if you're an estimator, you know that you won't ever just be using one tool in your career. Sometimes you need a full toolkit, other times you only need a hammer. The key is learning what to use and when.
That's especially true when it comes to using Excel. When applied properly, it can be an incredible asset to a preconstruction team's toolkit, as well as a useful supplement to a true full-service construction estimating software such as our own DESTINI Estimator. But when used improperly, it can create a ton of headaches, "messy" and hard-to-find data, and estimates riddled with errors. And in today's world, where project owners expect more in less time, you can't afford one mistake, much less a dozen.
Which is exactly why we came up with two great situations when you'll definitely want to turn to Excel, and two when you definitely don't want to.

Use Excel when…

You need to test new ideas (or even apps) for internal use
There may be ideas that you and your team come up with that sound good in theory, but haven't yet been tested in real life scenarios. Obviously, you don't want the first time you trial-run a new pitch to be on a million-dollar project. Excel offers an awesome sandbox environment to experiment with the far-fetched and the daring. In some situations, it may even provide you with the opportunity to build your own in-house programs. Several of our clients have used Excel to develop full-fledged desktop apps for activities like takeoff, expanding/refining an existing cost history database, and even building information modeling.
You need to develop custom formulas
When it comes to creating complex and unique formulas for just about any kind of scenario you can imagine, Excel knocks it out of the park. It's meant to be extremely customizable, which makes it the perfect playground for those estimators who are more on the tech-savvy side. And, even if you do have an actual estimating software, that doesn't always mean it's going to have every single feature that you need. Sure, you can put in requests to the development team, but that could mean waiting several months until whatever it is that you want becomes available.
With Excel, you can develop a variety of supplemental functions to help flesh out what you're already doing in your other tools. And in DESTINI Estimator's case, it offers compatibility with Excel so that you can easily import any Excel-generated data into DESTINI Estimator to perform other actions such as 2D takeoff.
But don't use Excel when…
You need to develop standard procedures around how your entire team estimates
Excel's customization is a double-edged sword. On the one hand, you can start from scratch and estimate any way you want. On the other hand . . . you can estimate any way you want. What happens when all of your estimators are each doing their own thing? Training new hires becomes more difficult, data gets hard to access or even lost, and your estimates don't have an immediately recognizable look. Even worse, if you're a huge company and have estimators at multiple offices, it's difficult to share critical resources.
A true estimating software provides your team with a "one-stop shop" that enables you to establish routines around the way that everyone needs to estimate. It also builds greater trust with your clients—when they can rely on your estimates being more accurate than everyone else's, and can recognize them with just a quick glance, it's easier for them to choose you.
You need to build a unified cost history database that can be accessed anywhere, anytime
Lastly, if you're trying to build a unified cost history database that can be searched with a few taps on a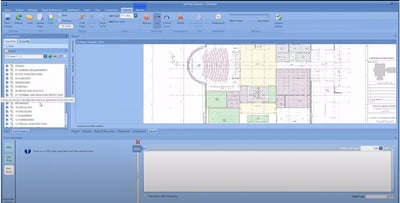 keyboard, don't depend on Excel. Although Excel now exists in the cloud as well as a desktop environment, its endless amount of tabs and inability to create predictive analytics from your data makes it a poor candidate for building out a complex, quickly searchable cost history database that can help you develop other aids like estimate templates.
The other problem with using Excel as the foundation for a cost history database is that you'll eventually still have to leave the program to access other tools. With a true preconstruction software like DESTINI Estimator, however, you won't have to jump from window to window—and risk an increased chance of mistakes—because your cost history database, version estimates, and comparison reporting are all under the same roof.
Are You Making the Best of Excel?
Excel isn't meant for preconstruction, and it won't be able to fulfill your team's needs in the long run. But we hope that the tips we shared today help you make the most of it while you search for a full-service estimating solution.