June 16, 2021
How to Choose the Best Construction Estimating Software
Just taking a wild guess here…but there are probably a few reasons why you've landed on this page:
You're fed up with trying to work with a tool that isn't made for estimating. (Ahem…Excel.)
The current setup your team uses is a. getting sunsetted b. unsupported c. no longer meets your needs d. all the above
You realize you need a better way to do things.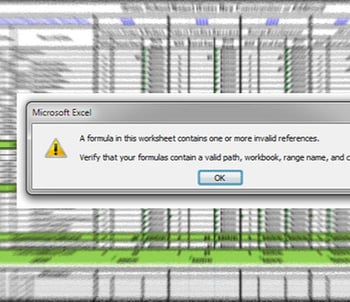 In fact, things have gotten so bad, you've taken the time—somehow magically—from the time you don't have to research a solution to your frustrations. Fortunately, in an industry that has traditionally been looked over for developing technologies, the amount of Con Tech available now is unprecedented. And advancements in construction and preconstruction technology are proving to increase safety, collaboration, efficiency, and productivity.
You already know you have a problem. You want to:
Present accurate estimates to owners quickly
Deliver projects on time and within budget
Capture, use, and analyze data
Gain trust in owners and win more work
You can do that with construction estimating software. With over 25 years of experience developing and implementing innovative preconstruction software, Beck Technology has become experts in educating people about how to find, choose, and implement new software. From exploration to implementation, we've witnessed the mistakes, the challenges, the failures, and the successes of multiple contractors.
Though we really do want you to choose us for your preconstruction software, we're honestly here to help you make the right decision. That's why we find it so important to keep close ties with our customers —they give us insight into how precon teams work, the pitfalls they face, and what current and future features they need to be successful, so we can collaborate on offering them—you—the best solutions that win bids.
Throughout the years, we've outlined all the steps you need to take when you began considering new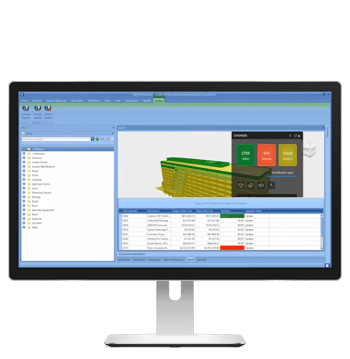 preconstruction estimating software—from evaluating your current and future needs to updating and maintaining after full implementation, we have multiple guides to walk you through the process. However, if you aren't quite sure you're ready, before reading further, check out these resources:
If new software is something you know will help you, your team, and your company, here are the top 5 steps for choosing the right estimating software for your business.
Audit your current workflows and note every single pain point you have throughout the process and analyze the opportunities where you could do things better. Many of the common problems we hear are lack of information, inconsistent deliverables, taking up too much time, and lack of team skills sets. Then, write down your ideal setup you need to solve these problems. This could inclue features and functions in an estimating platform to team member makeup and company processes.. For example, cost history database, integrations, takeoff, estimate comparisons, estimate templates, assemblies, cloud-hosted, dashboards, and team estimating.
Next, create a software evaluation task force. This is usually comprised of your most tech-savvy estimators and precon managers who are excited about getting new technology. It can also include members of IT and stakeholders. Justin Wetherby a Senior Estimator at Gilbane Building Company says, "You need a lot of people in the room to get the different perspectives to make sure at the end of the day you have a workflow that predominantly works for everybody." Click here to watch more.
Once you have an established evaluation team, create a checklist—a standardized scorecard, if you will, on how you are going to grade and rank each vendor. You can include the basic functions you need to complete your process and, like PARIC Corporation, workflows you need to replicate. Click here to watch more.
Hot Tip: Recognize and be realistic about the time it will take to do your evaluations Frank Dale Construction, a DESTINI Estimator customer says, "What we do in preconstruction can set profitability for the rest of the company." He says to give the evaluation process as much importance and time as you can as that "ensures that you're not just making a lame duck-type of investment in a program that doesn't get off the ground." Click here to watch more.
Okay! Research time! Now you get to find what's all out there. A Google search will pull up quite a few options. But don't worry, through the process of elimination, you will be able to narrow it down fairly quickly, as many of the "estimating" software listed isn't robust enough for even smaller general contractors. Many of it will be "out-of-the-box" and missing essential features like no integration, are highly specialized to residential builders only, and/or use outdated databases.
Hot Tip: Check out Capterra for software reviews, read case studies, and ask peers at other construction companies what they use for estimating.
Once you have narrowed it down to a true enterprise estimating software, it's time to book your demos.
Pro Tip:
Don't just focus on features. It is extremely important for the growth of your company to ask questions about the software vendor's product roadmap, implementation plan, and ongoing support. Many contractors looking to switch software haven't looked at new software in ten or more years, so it's important to go into your evaluations strategically. Software is a big investment, so you want to set yourself up for success.
Ryan Meyer, Estimating Technology Manager at PARIC says to ask the different vendors what their response time is when issues arise. And there will be issues. He says, "It is so much worse when you hit the same issue over and over again and it's been months and there is no solution in sight." Click here to watch more.
We completely understand that switching software is a heavy lift. That's why we are here for you every step of the way. Before scheduling a demo with you, we like to talk first to see if DESTINI Estimator and DESTINI Bid Day are the right estimating and preconstruction platforms for you. After deciding we align, we'll arrange a demo. From there, we can begin discussing your customized implementation plan.
If you are ready to see if we can help solve your precon problems, click the button below and we'll talk!