August 23, 2023
How to Estimate Accurately with Cost History
Would you like to increase gross profit margins up to 7%?
You certainly can if you gain the owner's trust. For highly trusted general contractors, 4 out of 5 projects are repeat work.
How do you gain owners trust? By delivering on time and on budget.
Sounds simple, right? However, according to Autodesk, 50% of all project rework is due to bad data, costing the industry $88.69 billion worldwide. With such low profit margins to begin with, the industry really doesn't have this money to spare.
Yet, again and again, contractors go over budget and project delays are the norm.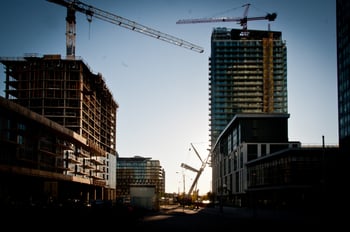 But they don't have to be. There are tools out there that capture all project data from beginning to end, specifically cost history data, so that preconstruction teams can confidently estimate accurately and stop wasting over 14 hours of time every week just searching for information.
Why is capturing your cost history so important?
In 2019, a JBKnowledge report found that general contractors believe "estimating accuracy" is one of the top five biggest issues impacting the construction industry.
In the Association for the Advancement of Cost Engineering's (AACE) document of Cost Engineering Terminology, a cost estimate is defined as "the prediction of the probable costs of a project or effort, for a given and documented scope, a defined location, and a point of time in the future." The accuracy of an estimate can be determined by comparing the conceptual estimate with the final project cost.
A 2021 survey conducted by Building Design & Construction (BD&C) found that owners overwhelmingly want a firm that can complete the project within budget and on time.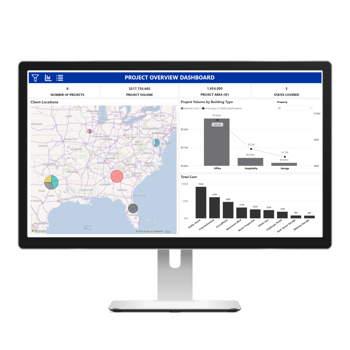 With all the technology available to the construction industry, isn't it wild to think that you're still starting from scratch every time you start a new estimate? Capturing your cost history data is the first step in delivering accurate, defendable estimates on time to owners.
Leveraging that cost history is the next step. Understanding and benchmarking the project's data throughout the life of the project will help you make better, more informed decisions. In turn, leading to better relationships with owners, repeat profitable work, better buildings…and ultimately, a better world.
Fortunately, there is a way you can capture and leverage all your estimating data in one place and that is the revolutionary construction estimating software DESTINI Estimator. The cloud-based DESTINI Estimator is the best construction estimating solution that allows you to do all your estimating tasks in one platform and can cut the time you spend creating an estimate in half.
When you can capture and use cost history information, you can:
Predict projects costs more accurately.

Compare past projects with current ones.

See how costs impact the final project.

Compare what you did right and what you did wrong.

Inform owners better and quicker.

Easily provide solutions to owners
Here is what DESTINI Estimator users are saying about capturing their cost history:
"With historical cost data, we can inform them [owners] better and a lot faster." - Landon McQuestion, Director of Preconstruction at Balfour Beatty

"Being able to access and leverage our preconstruction cost data in DESTINI Estimator allows us to quickly and easily provide feedback and solutions to our clients." - Mike Hurley, Chief Estimator at Clark Construction Group

"I also rely on the estimate comparison tool. Owners like to know what happened since the first estimate version. Why is it more now? Estimator lets me drill down to the detail and quickly see that there's more carpet, windows, or brick. You can move from schematic drawings to design development drawings and see what the architect has changed that impacts the cost." - Taimoor Khan, Vice President Preconstruction at Satterfield & Pontikes

"We quickly and simply determine where the numbers come from. Having this ability that we did not have even two years ago has changed a lot for us." – Steve Meeks, Vice President of Preconstruction & Estimating at S.M. Wilson & Company

"Having all that information stored in one platform will make it incredibly easy to go back through and collect certain pieces of information. That will ultimately improve our whole approach. We'll be able to make project decisions based on bid data instead of guessing." - Robbie Gronbach, Vice President of Preconstruction Services at Willis A. Smith

"DESTINI Estimator helps justify our pricing to clients. If they want to challenge our numbers, we can produce the data now that says, 'this is what we've seen in the past, so this is what we think you're building will cost in the future." - Tom Quinn, Director of Preconstruction at Russell Construction
DESTINI Estimator's cost history feature lets you not only forecast cost but compare the actual realized cost of a project so you can track and benchmark throughout the life of the project. In the end, you can see where you started and how you ended up with the final cost of the building.
The following video demonstrates two ways to compare your current estimate with past projects using cost history in DESTINI Estimator.