February 08, 2023
Becoming an Estimator—Carina Mansilla, H.J. Russell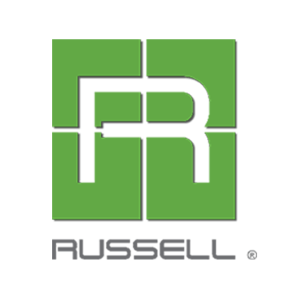 Everyone's journey to preconstruction looks a little different. Some estimators were practically born into it, like Melissa Love from Sundt, who remembers hanging out in project trailers at an early age. For others, like Johnny Rhea at Frank Dale Construction, the road to becoming an estimator was filled with a lot more twists and turns. And some people like Carina Mansilla at H.J. Russell, found themselves being drawn to an estimating career because of the beauty of numbers and the powerful impact precon has on the life of a project.
Our mission at Beck Technology is to "revolutionize the industry and create the future" —and a huge part of what that looks like is shining a light on just how exciting a career in preconstruction can be. For far too long, estimating has often been stereotyped as a boring, dusty old office job, when in reality it offers so many opportunities to explore new technology and strengthen creative problem-solving skills. That's why we're sharing the unique experiences of our clients to give an up-close look at what it means to be an estimator. Keep reading to hear from Carina Mansilla, Senior Estimator at Atlanta general contractor H.J. Russell.
What led you to your current role, and what do you love most about it?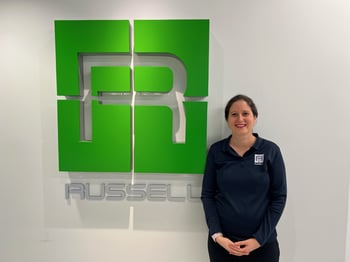 At the beginning of my professional career, I started out working in the field. But a preconstruction manager saw some qualities in me that would be good to have in precon, and invited me to work with her. I found preparing estimates and working on a lot of projects in a short period of time, so interesting. I started working as an estimator in 2008 and am so glad to continue on this path. I love working with numbers and analyzing different ratios and scenarios. It's interesting to me how buildings' characteristics can be represented by numbers.
Were there any other estimating programs you evaluated in addition to DESTINI Estimator? Why did H.J. Russell decide to move forward with DESTINI Estimator?
No, we didn't evaluate any other software. We were using Sage Timberline at that time and received some recommendations from other general contractors about DESTINI [Estimator], and we were very interested in it and wanted to learn more. One of the biggest reasons for our decision was that we can have multiple users working in the same estimate. Additionally, the estimate data is captured at a database level making it easier to dive into historical data. Then there is the project tab's flexibility gives the ability to work on conceptual estimates and create templates for project information. Finally, its integration with Procore is very helpful.
Can you tell us a little more about your experience working with Beck Technology?
It's been great so far. We have worked with different teams such as sales, implementation, customer success specialists, and support. All of them have been very proactive and professional. It has felt like a united and compact team. Always providing us with solutions and giving us constant support to maximize the usage of the software based on our needs. No matter who we're talking to, it feels like everyone knows what's going on – everyone is on the same page. Communications are very clear and transparent. Information about updates, releases, or any technical issues are well communicated in a timely manner.
What's been your favorite thing about DESTINI Estimator? What was the learning curve like?
My favorite things are creating estimates from templates and creating a new version from a previous estimate. The process is easy, and it helps to be more productive. I like the way that you can filter different systems such as CSI, MasterFormat or UniFormat. The learning curve has been smooth. Beginnings are always the most difficult part when changes are made, but once you are in, learning new tips has been straightforward.
What has YOUR road to estimating been like?
Although this is just a glimpse at the full conversation that we had with Carina, there's still so much to keep talking about – getting to experiment with innovative software, working alongside vendors who are dedicated to transforming the industry, discovering the beauty of preconstruction and the powerful effects it can have on the rest of a project.
And if you'd like to share your own experience as an estimator, reach out to info@beck-technology.com.