March 09, 2023
Beck Technology's Preconstruction Software Roadmap—the Future of DESTINI
Founded in 1996 by a large multi-national general contractor to leverage technology to help preconstruction teams create better outcomes, Beck Technology has always been at the forefront of creating revolutionary estimating tech. Innovation is our mandate, and we believe that continuously striving to improve our products directly helps improve how projects are delivered and ultimately, together with our clients and industry partners, we are collectively making our mark at improving the built environment.
We were born from industry, so we understand the challenges our industry faces. We've lived them. We also recognize that as the world changes each contractor faces its own unique challenges. That's why we dedicate so much time to understanding what preconstruction teams need, what their problems are, and their vision for future success.
Also, sometimes our development team can get stuck in the weeds on one particular function. We never want to lose sight of why we do what we do—fixing your problems. We develop tech. You estimate. You're the experts. That's why we rely so heavily on your feedback for future development and enhancement of features.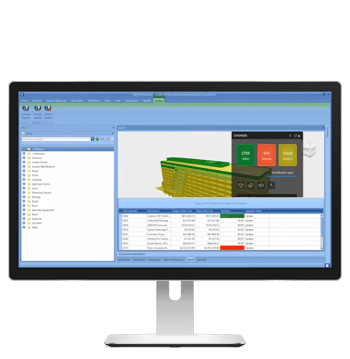 That means that our estimating software, DESTINI Estimator, and our bid leveling software, DESTINI Bid Day aren't just an out-of-the-box software solutions. Much of it is customized to your needs and your workflows, so understanding who you are is imperative. We specifically want to align with your future goals as a company and make sure we're continuously providing you with a solution that solves the construction industry's current and future problems.
We couldn't do that without our own product roadmap.
What is a Product Roadmap and Why are Product Roadmaps Important?
A product roadmap is a short- or long-term strategic vision of how a product is going to develop. A good product roadmap will detail the why, what, and how behind what you're doing and aligns with stakeholder goals. Product roadmaps include the goals, strategy, and timeframe of key points in your long-term vision for your products. It helps keep your team focused on priorities, motivates employees, and increases collaboration.
Based on internal expertise and client feedback, we spend a lot of time planning what's next for our software and we want to make sure you know that, too. We recently discussed what we're working on rolling out in the next 12 to 18 months in a webinar with our Head of Development, Jon Chumbley. He discussed enhancements to DESTINI Estimator's fees, self-perform, and 2D takeoff, as well as updates to DESTINI Bid Day's integrations and reporting, and document management.
At the date of this post, the following is what we are planning or currently working on in development: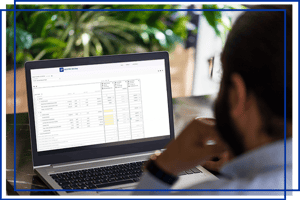 Togal.AI augmented takeoff software integration 

Best in-class 2D takeoff 

New solution for alternates 

Enhanced fees 

Self-perform overhaul 

DESTINI Bid Day integration with COMPASS by BeSpoke Metrics 

Document Management 

Custom dashboards and reports in DESTINI Bid Day 
You can stay up to date on the items we have planned or in development on our Help Center here.
The Why Behind Our Roadmap
In the late 1980s/early 1990s, design-build firm The Beck Group found themselves in quite a pickle. Facing litigation on a construction project that would have severely handicapped the company, Peter Beck, a third-generation construction company owner, and one of Beck Technology's founders, had an "ah ha" moment. He knew the incident on the project could have been caught during the preconstruction phase and using technology that connected everything from design to estimating could have prevented the issue. This is where the idea for DESTINI (design estimation integration initiative) was created.
Technology utilized in the preconstruction phase can solve the problem of having to create estimates and making project decisions with very limited information—an inherently risky process that leads to budget overruns, delays, and poor-quality projects.
Peter visualized better project outcomes if preconstruction teams could capture and track data throughout a project's lifecycle. That data could then be used to benchmark key points throughout the build process and estimators could compare cost histories to similar projects in order to create and defend more accurate estimates. We call this the Preconstruction Data Lifecycle (PDL).
Tracking All Project Data
The Preconstruction Data Lifecycle is a method of tracking all data collected from the preconstruction phase of a project through a project's completion. It provides insight and analysis of past, current, and future projects so precon teams can learn across projects and make decisions based on data.
We understand project data is critical to not only preconstruction teams, but also to the entire construction business. Data helps make informed decisions and the project information housed within the preconstruction phase of a project is key to making better business decisions. Our technology roadmap is aligned with our vision of being a PDL-focused company.
We are focused on giving construction companies: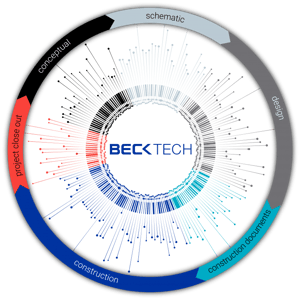 Easy access to their data

Hosting historical costs for long-term analysis

Efficient workflows that speed up accuracy and reduce risk

Cost savings by integrating several tools in one platform
However, none of this is possible without the help of our DESTINI user base and industry partners. When we work together as a community of forward-thinking preconstruction professionals then we are living Beck Technology's mission of "revolutionize the industry…create the future."
It is true that we were born from construction and have a plethora of preconstruction professionals that work at Beck Technology developing the DESTINI platform and supporting it. But we do not work in a tech bubble. We are glued to the hip of our users and seek their feedback regularly. As our users create better and more efficient workflows through the DESTINI software suite, we learn from them how we can continue to improve our technology and get honest, real use cases for how our products perform. Our tech roadmap would equate to a love letter to those users. We listen, we want them to be successful, we want the construction industry to be better, and we believe "better" starts in preconstruction.
While we are aiming to continue building the PDL we also rely on the cohesive brainpower and experience of our users. A tech roadmap without a purpose is an uninspiring task list. Additionally, a tech roadmap without user input is going to miss the mark and will not have forward momentum.
Disclaimer: This blog contains statements for planned or future developments for existing or new products. These statements involve risks, and uncertainties, and are not intended to be a promise or guarantee of future availability of products, services, or features but merely reflect our current plans based on factors currently known to us. They are also not intended to indicate when or how particular features will be offered or at what service tier(s) or price. These planned and future development offers may change without notice. Purchasing decisions shouldn't be made based on reliance on these statements.