September 15, 2023
3 Surprising Benefits of Standardizing the Preconstruction Process
What is Standardizing the Preconstruction Process?
Standardizing is establishing guidelines by which estimators and preconstruction managers will perform their work.
Standardizing your work process reduces waste, increases productivity, and improves efficiency. However, there are more, lesser known, benefits of standardizing your preconstruction process that will lead to company growth, and hopefully higher revenue.
When you define preconstruction process standards, not only will you reap the traditional benefits of Standard Operating Procedures (SOPs) as noted above, but you will also:
Provide a better customer experience.

Improve team morale.

Set a precedence for continual improvement.
Provide a Better Customer Experience

What brings in money? Satisfied clients. And how do you make satisfied clients? By building a building on time and on budget. And how does all that begin? It begins with the preconstruction process.
If your precon team is spending wasting their time searching down information, piecing it together, and fixing problems, then they can't spend their time on value engineering and finding better ways to build that owner's project.
Not drawing from a centralized database, or a single source of truth, not being able to benchmark milestones, not being able to draw comparisons from similar projects, letting everyone do things a little bit differently is risky, time consuming, inconsistent, and inefficient. These problems are persistent in preconstruction.
But there is a solution. DESTINI Estimator construction estimating software is an integrated, all-in-one platform that speeds up the estimating process and helps you deliver an accurate estimate that impresses owners.
Implementing it enterprise wide has significantly improved many of the ENR Top 400 Contractors preconstruction process.
Take Gilbane Building Company for example. The global construction company is an ENR Top 100 Green Contractors, a BD+C Giants 400, and ENR Top 100 CM-at-Risk firms. 75% of their business is from repeat clients. In 2018, when Gilbane choose DESTINI Estimator, one of their primary goals was to bring more value to their customers.
Justin Wetherby, a Senior Estimator at Gilbane says, "We have clients that want to see our estimates their way. Your ability to take a client bid form or a client spreadsheet, put it into DESTINI Estimator, tie your cost to their sheet, so their sheet gets populated automatically. You make changes and their sheet gets updated. It is extremely powerful."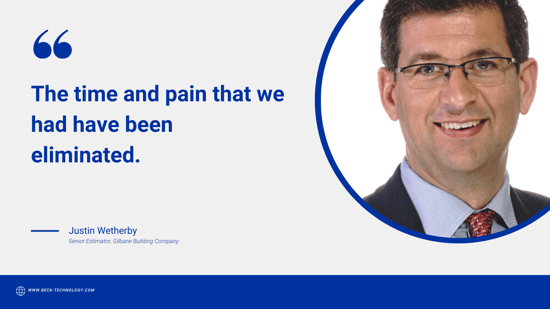 For Sundt Construction, an ENR Top 400 Contractors, and partner in developing DESTINI Estimator, their primary goal for moving to a single estimating platform was consistency so clients could recognize their estimates no matter which office the estimate came from.
Brian Parker, a Senior Estimator at Sundt says, "The DESTINI product suite definitely helps us win projects. Clients receive a good visual and a price, just what our clients are looking for. They want to know what the building will look like and how much it will cost. They don't want to spend time and money having an architect design something and then realize they can't afford it. The DESTINI products give clients more confidence and insight as well as input in the preconstruction process."
Clark Construction, one of the nation's largest construction companies, really sees the value they can provide customers with standardizing their preconstruction software. Dave Golden, SVP/Chief Information Officer at Clark Construction says, "We were very impressed with Beck Technology's comprehensive offering and the ability to standardize across the enterprise. This software supports our corporate business initiatives around capturing detailed project budgeting analytics, and turning it into knowledge, that enables our teams to offer world-class planning solutions to our customers."
And Mike Hurley, Chief Estimator at Clark Construction says, "Having DESTINI Estimator as a common platform has improved our internal preconstruction discussions as well as giving us consistency when communicating with project stakeholders. Being able to access and leverage our preconstruction cost data in DESTINI Estimator allows us to quickly and easily provide feedback and solutions to our clients."
Improve Team Morale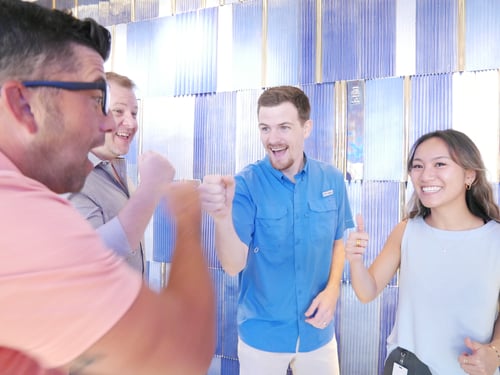 Preconstruction doesn't necessarily have the best reputation with people wanting to get into the construction industry. Estimators are seen as overworked and underappreciated.
And there is some truth to the stereotypes, especially now when work is piling up, inflation is high, owners are putting a halt on projects, materials costs are still leveling out, and there is still a construction labor shortage to deal with.
Just last year, 70% of U.S. workers across all industries reported being disengaged from their work. Unengaged employees directly reflect your company's bottom line—to the cost of $450 to $550 billion a year.
A company with engaged employees can outperform companies whose employees are unengaged by 202%.
How will standardizing your preconstruction process fix this? Because it fixes the common reasons why people become unengaged in their work.
Why do people become disengaged from work?
They feel underappreciated and unrecognized

A tremendous amount of pressure from an unrealistic workload

Undercompensated

A negative work/life balance

Unclear role expectations
Robbie Gronbach, Director of Preconstruction at Southwest Florida's largest locally owned construction firm, Willis Smith Construction, standardizing and streamlining their preconstruction process through DESTINI Estimator has taken a huge amount of stress off his team. He says, "For the first time ever, we can actually work together as one team which is a huge stress reliever for everybody. Having a bid leveling software platform with formulas built-in means that we don't have to worry about verifying them all the time. Whether you take time to measure those time savings or not, it's obviously a more productive work environment. Having all that information stored in one platform will make it incredibly easy to go back through and collect certain pieces of information. That will ultimately improve our whole approach. We'll be able to make project decisions based on bid data instead of guessing."
DESTINI Estimator lets preconstruction teams:
Complete estimates faster

Reduce overtime spent at the office

Train junior estimators easier

Collaborate better

Feel more accomplished
Set a Precedence for Continual Improvement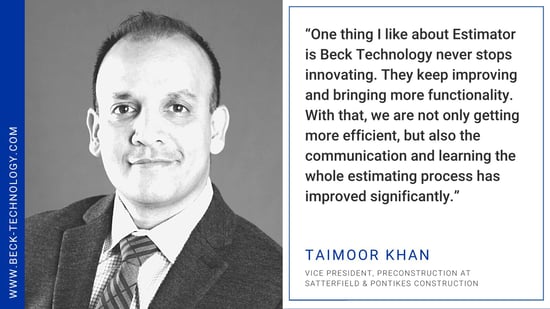 Setting a standard will help your company continue to grow. When employees are engaged in their work, they are more creative, innovative, and drum up new business for the company. And the payoff can be huge. Entrepreneur reports that companies whose employees are engaged average 147% higher earnings per share than what is common.
Establishing the standards isn't enough, though. You must foster a culture that continuously strives to improve upon those standards and allow your precon team to provide feedback to stakeholders and your software vendor.
Like Beck Technology, full-service commercial contractor, Rudick Construction Group has a passion for innovation. Angela Cianciolo, Senior Preconstruction Manager at Rudick says, "Our owner has a passion for advancing construction technology, we have a sister company, Rudick Innovation and Technology. DESTINI added value by streamlining the process between takeoff and creating an estimate, but more importantly, he sees the future of construction technology in BIM and 3D modeling. The way DESTINI is pushing into those areas is what really interested him. He sees the investment now as a launchpad into much more advanced software, and us being ahead of the curve."
As an estimator, you know numbers and when you look at the data behind GCs investing in new technologies, you'll clearly see how important it is to invest and embrace the digitization of the construction industry:
Taimoor Khan, Vice President of Preconstruction at Satterfield & Pontikes and long-time DESTINI user says, "One thing I like about Estimator is Beck Technology never stops innovating. They keep improving and bringing more functionality. With that, we are not only getting more efficient, but also the communication and learning the whole estimating process has improved significantly."
Beck Technology's core values are passion, innovation, and caring and we pride ourselves on continuously striving to help you be as successful as possible with the software. We are growing and improving and encourage you to do the same along with us.
But to do that, you must take that first step. If you are ready to standardize your preconstruction process, click the button below to schedule your demo of the DESTINI suite of preconstruction software today.