November 28, 2022
Why Did We Create DESTINI Bid Day?
At Beck Technology, we're always looking for ways to bring innovative solutions for common preconstruction problems. Most notably, those solutions have primarily come in the form of our estimating software, DESTINI Estimator. But we believe in celebrating every creative discovery or invention, even if it seems "small." That value has led us to smaller-scale but no less incredible solutions, such as adding the team estimating feature or moving DESTINI Estimator to a hosted environment.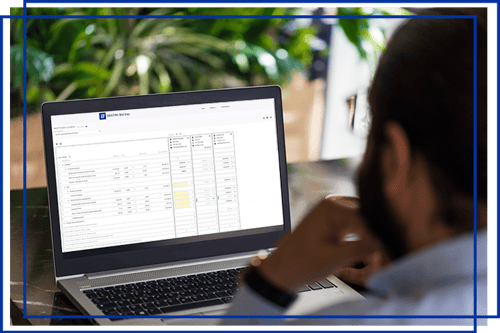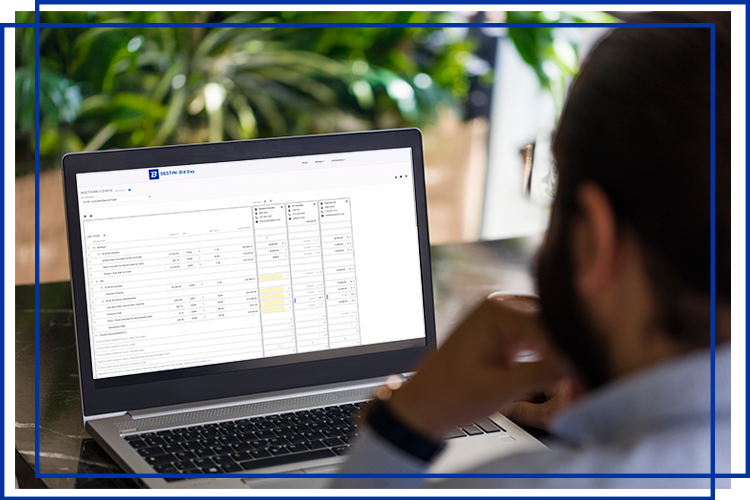 However, coming up with new tools and features isn't innovative in and of itself. There has to be a reason behind what we create, a method to our madness. That's why it took us several years before we brought another groundbreaking program to our existing preconstruction software suite: DESTINI Bid Day. DESTINI Bid Day is a bid leveling software specifically designed to be used either on its own or in conjunction with DESTINI Estimator.
There were a number of reasons behind our motivation to develop a bid leveling solution. One reason was to expand our accessibility – DESTINI Bid Day is an excellent asset for both general contractors and subcontractors, while DESTINI Estimator is generally more useful to commercial general contractors. Another was that we wanted to continue providing our existing clients with greater integration. But in order to really understand the motivation behind DESTINI Bid Day, we sat down to talk with our Head of Development, Jon Chumbley.
What was the problem we were trying to solve?
Chumbley says, "One of the biggest pieces going into Bid Day was that everyone has an estimating platform that they use to pull together their estimates and scopes of work, but the industry as a whole relied on Excel to level their bids. They'd take all their stuff from their estimating platform, get into Excel, and create their bid tabs to start leveling. And then at the end of all of that, they'd then have to turn around and try to get that information back into a bid platform."
Of course, this process isn't efficient at all, and opens the process up to a myriad of errors. Being able to push and pull items without having to worry about manual copy-paste was a huge problem that DESTINI Bid Day seeks to solve.
Additionally, another concern was that all of the bid tabs were existing in Excel to begin with. There wasn't really an easy way to go back and find previous tabs – some companies would try to develop bid folder structures where they stored data. "But even then, you'd have to go look for it, open it up, and determine if that's even what you were looking for," says Chumbley. "And there was no real way to get a good bid history – you know, how did Joey's Concrete bid on these last three jobs? You'd have to manually go and try to find all the Excel workbooks and see if they bid on that job or this job." With DESTINI Bid Day, all of that information is easily accessible in a singular repository.
What was the process of developing DESTINI Bid Day like?
"We kind of started with a blank slate, looking at bid leveling and how it was currently being done in the industry, and looking for a way to revision that," Chumbley says. "Then we met with so many of our customers, talking about how they currently do bid day, getting some mockups and presenting them back – the collaboration that we had between developing the product and our customer base, and even our prospects, really helped build that out."
One of the biggest highlights on the development journey for Chumbley? Getting to present DESTINI Bid Day to the whole preconstruction world at the annual Advancing Preconstruction conference. Catch a glimpse of it here:
What has the feedback been like?
For those who have had a chance to get their hands on DESTINI Bid Day, the biggest feedback has been appreciation for the standardization it brings. Chumbley adds, "They like how quickly they can actually set up a new bid straight from their estimate. Also, having all of that in one place where they can quickly search for a project and be able to pull up the bids from another bid from a project, and having it be housed in one place instead of having to search through network drives, has been huge."
Ready to see for yourself?
Now that you have greater insight into the process behind DESTINI Bid Day, you might be wondering what some of its best benefits are. A quick overview:
100% of your team working simultaneously in a bid with real-time updates
Compare all of your bids at one time
No IT maintenance, since DESTINI Bid Day is web-based
One-button push syncs bid data in your DESTINI Estimator estimate
Access historical bid info
You can also check out additional reading here or here. Or, if you're ready to try it out yourself, schedule a demo by hitting the button below.