January 05, 2023
Transforming the Construction Industry Through Augmentation
90% of general contractors use "outdated methods for 25-100% of their business processes," yet 87% believe that digitizing those processes gives them a competitive advantage.
Why is the construction industry still using outdated methods?
The easy answer is to say that our industry is resistant to change because the majority of people who work in construction come from a generation that mistrusts technology. But that's just an excuse. And it isn't true at all. From junior to senior, we have thousands of technology advocates working in construction.
Construction technology has proven to make the job site safer, increased collaboration and communication, increased efficiency, positively affects the bottom line, and most importantly, improved the built environment significantly.
It's high time we create a new standard industry-wide that gets precon teams out of onerous spreadsheets and tedious tasks, and into an efficient and streamlined workflow where every estimator is using their brains and not their right-click mouse finger.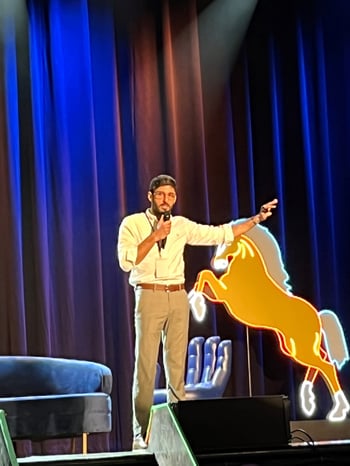 Johnny Maghzal, Head of Product Development at Togal.AI, an augmented quantity takeoff software, says preconstruction has been stuck in the past because construction tech previously never focused on preconstruction. But we're here now...Beck Technology, Togal.AI, BIM 360…technology that is making estimating work easier and faster, improving estimators' lives, and helping build better buildings.
Driving this change is:
The innovative and passionate companies developing the tech

Evolving owner expectations

Larger and more complex projects

Supply change constraints

A younger generation entering the industry



The needs in preconstruction are changing and innovative technology is rising to meet these demands. Digitization of the construction industry, and more specifically preconstruction is focusing on collaboration, 5D modeling and integrated estimating, leveraging big data, and new building materials and methods.
Much of this technology isn't possible without automation and machine learning. But A.I., automation, augmentation, and machine learning in construction are probably not quite like you picture them. developed and utilized in construction - from drones to sophisticated self-driving heavy machines - there isn't anything that is, there isn't anything that is fully replacing the craft and creativity that only a human can bring.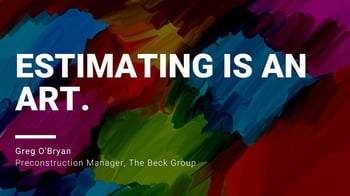 As Johnny says, "There is a lot of art in estimating." And augmenting the process of takeoff and creating an estimate isn't taking away from that. In fact, quite the opposite. Augmentation is helping bring back the art of estimating.
Right now, estimators are spending hours in takeoff. Where's the art in clicking and dragging for hours on end every day?
No estimator—none that we know anyway—prefers mindless clicking and dragging or copying and pasting to using their real skillset. The best estimators are critical thinkers, analytical, creative problem solvers, and risk mitigators…the unsung heroes behind every good project.
The way this is going to happen and is already happening…is through augmentation technology. What is augmentation? Augmentation is the use of computers and machine learning to enhance a task or a set of tasks. It quite literally augments—makes something greater by adding to it—a human's capabilities.
Though construction is notorious for keeping things 'old school,' construction tech companies are noticing that it's not a cultural shift that needs to happen, it's that tech companies need to catch up.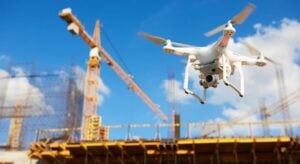 A recent survey of general contractors conducted by Construction Dive and FlowForma—a business process management software company—found that "Automating processes provides an uptick in the efficiency of operations and construction projects. Replacing manual processes with automated workflows streamlines and fast-tracks business operations. Automation removes, or at least mitigates, human error, which, on a construction project, makes planning and operation stages more efficient."
A perfect example of this is Togal.AI takeoff software. What usually takes 45 minutes to hours to perform takeoff, Togal.AI reduces to mere seconds increasing efficiency up to 90%. Technology like this is making the best estimators even better.
Drones are another highly efficient example. PARIC Corporation has been utilizing drone technology to gather contextual data about project sites which saves them a significant amount of time and provides them with more data in the preconstruction phase of a project, so better decisions are made. Andy Leek, Vice President of Technology and Innovation at PARIC, says, "PARIC's preconstruction services are very focused on understanding the constraint of the project upfront. Providing that context to the project team upfront. Becoming partners with our designers upfront. And giving them all the data we have."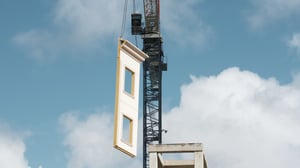 Prefabrication and modular off-site production that utilizes traditional manufacturing automation help GCs save money on material and labor costs—a particularly needed resource in this time of such extreme labor shortages. Beck Technology client, Brasfield & Gorrie, saved 25% in MEP installation and shifted 26,708 man-hours in its use of prefab technology in its HCA Florida University Hospital project.
Data-based estimating software like DESTINI Estimator and Togal.AI not only increases efficiency but accuracy, as well. In 2020, inaccurate or bad data cost the construction industry $1.85 trillion globally. Automating the process of data collection and storage reduces human error, allows for analysis and comparison, as well as create benchmarks for future projects. Autodesk writes, "Rather, the goal should be to collect enough data from construction automation to apply toward future projects by knowing what went right and wrong, what may have failed on the machine side, and what people did well so that every successive project is a fraction more efficient. Repeating this process will develop a collaborative AI and human-based system that gets smarter as it is constantly refreshed, resulting in both the human knowledge and machine knowledge getting richer and each project going better."
James Barrett, the Chief Innovation Officer at Turner Construction, the U.S.A.'s largest contractor and DESTINI Estimator user says, "Artificial intelligence will transform our industry in the next 10 years more than any other technology in the past 100 years. It's going to be huge because it has such broad application in so many cases. It's not a question of if. It's a question of when."
Owners continue to turn to those GCs on the leading edge of innovative technologies. Other GCs will be forced to adopt the same technologies to keep up. It really is no longer is it a case of if, but when this standardization of digitizing precon happens.
If you are ready to join the revolution, click the button below to schedule a demo of DESTINI Estimator estimating software.