June 07, 2022
Story Behind the Building—Brasfield & Gorrie's HCA Florida University Hospital
One of the best ways general contractors can add value to owners is by finding better ways to build. Beck Technology's client, Brasfield & Gorrie, used innovative technologies to improve delivery dates, successfully manage staff, and save 25% in MEP installation in their use of prefabrication on the HCA Florida University Hospital project in Davie, Florida.
The 300,000 square feet hospital has four stories with a 2-story, 20,000 square feet central energy plant. On-site is also a medical office building, parking deck, and emergency department. The HCA Florida hospital has advanced maternity services, Level III neonatal intensive care, and robotic surgery capabilities. The new facility helps increase training and research for the medical staff at the hospital.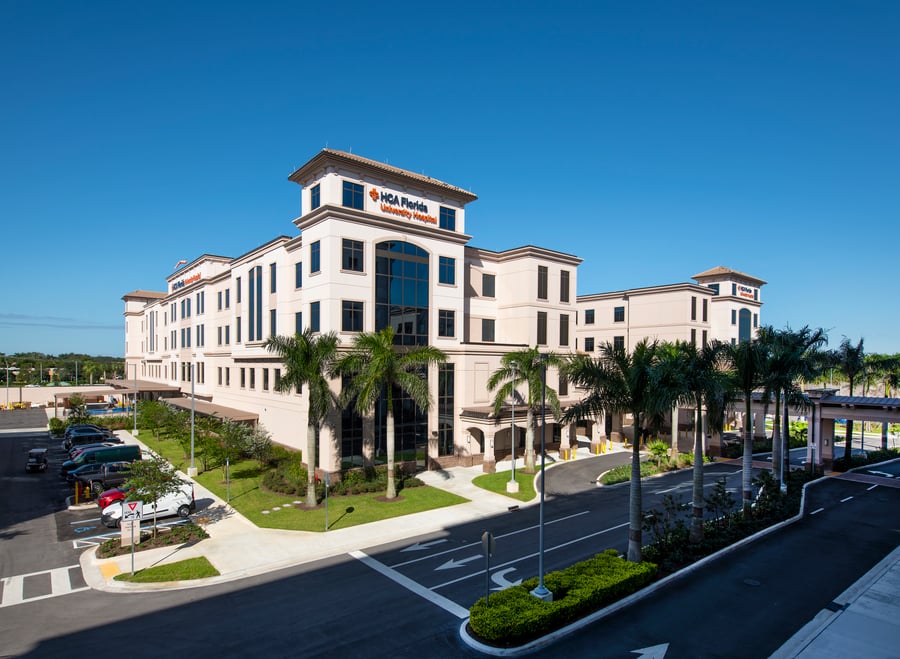 Because of their use of prefabrication, Brasfield & Gorrie was able to significantly improve the project schedule and quality and shift 26,708 man-hours off-site. The general contractor worked primarily with BLOX, Miller Electric, WR Nash and Southern Wall Systems for making the prefabricated components
The choice to utilize prefab technology helps solve labor shortage problems, increases safety on the job site, and reduces timelines. Communication and cohesiveness between teams are essential when choosing prefabrication.
We asked the team at Brasfield & Gorrie about their experience using prefabrication:
Q: Have you used prefab for a healthcare sector project before?
Brasfield & Gorrie: In healthcare facilities and hotels alone, we have installed manufactured components on more than 16 different projects with various components, including but not limited to bathroom pods, headwalls, footwalls, charting stations, caregiver sink walls, corridor racks, equipment skids, exterior wall assemblies, and electrical rooms.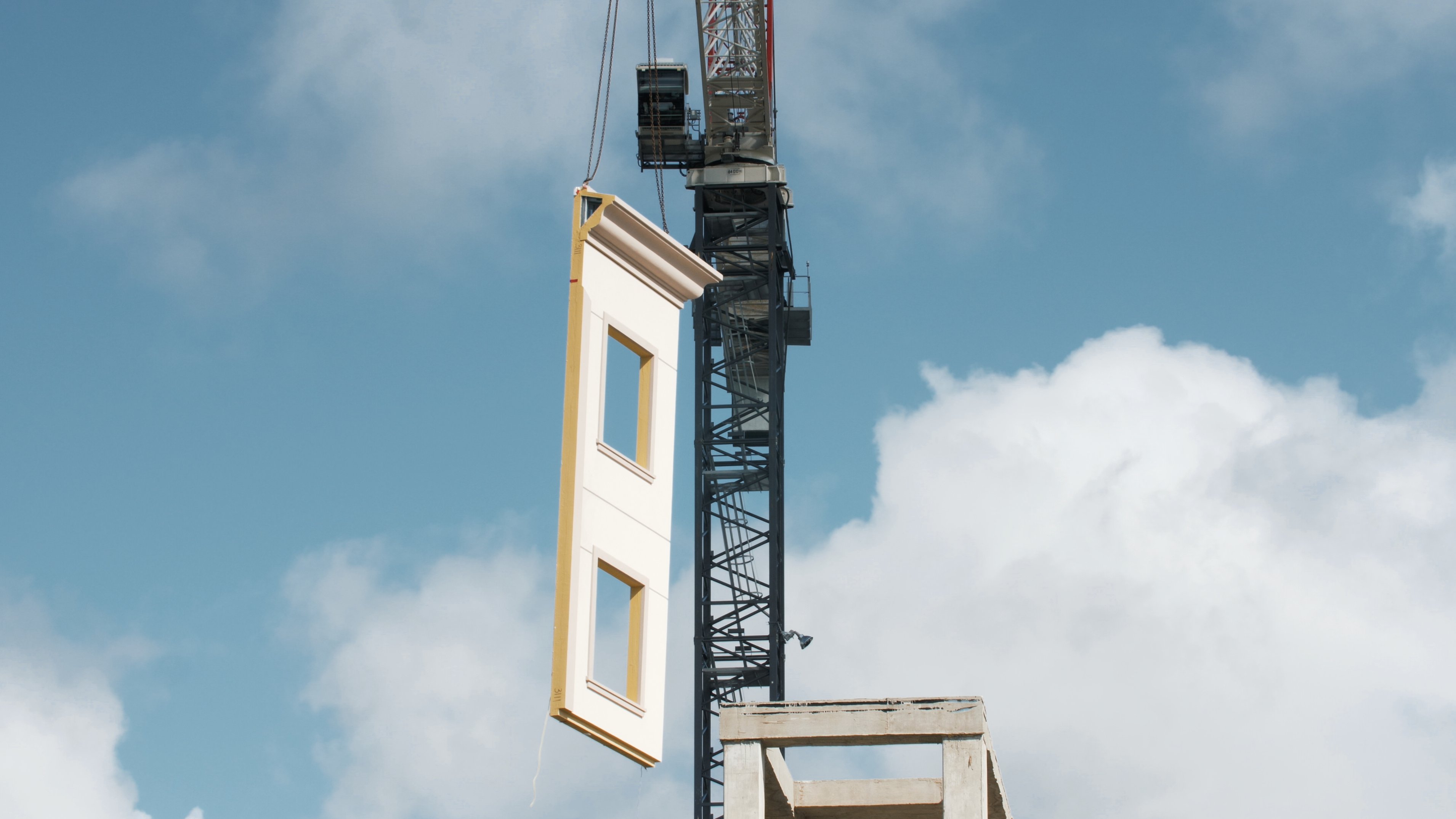 Q: How did you ensure that communication remained clear and consistent between your teams and the owner throughout the project?
Brasfield & Gorrie: Brasfield & Gorrie has been involved in every aspect of planning, from the initial design, understanding the requirements needed for the build, logistics of delivery, installation planning, and labor productivity tracking. We have also worked with various manufacturers and specialty trade contractors of prefabricated components, and on other projects, we have also built our own components, which were successfully installed and completed per the specifications of the client.
Q: What are the biggest potential pitfalls with prefab? What measures did Brasfield & Gorrie implement to avoid these pitfalls?
Brasfield & Gorrie: With each new experience with prefabricated components, Brasfield & Gorrie has developed a more thorough understanding of the requirements and potential pitfalls involved with incorporating these components, and we have updated and enhanced our processes accordingly. We have developed our own internal best practices starting at the early design and preconstruction process to facilitate clear communication with our trade contractors to ensure the appropriate partners are selected for the project; a thorough VDC coordination process that includes the design team and the selected trade contractors to determine the best use of prefabrication during the design phase; and logistical planning detailing how and when we install each item to execute in the most efficient manner possible and promote schedule certainty.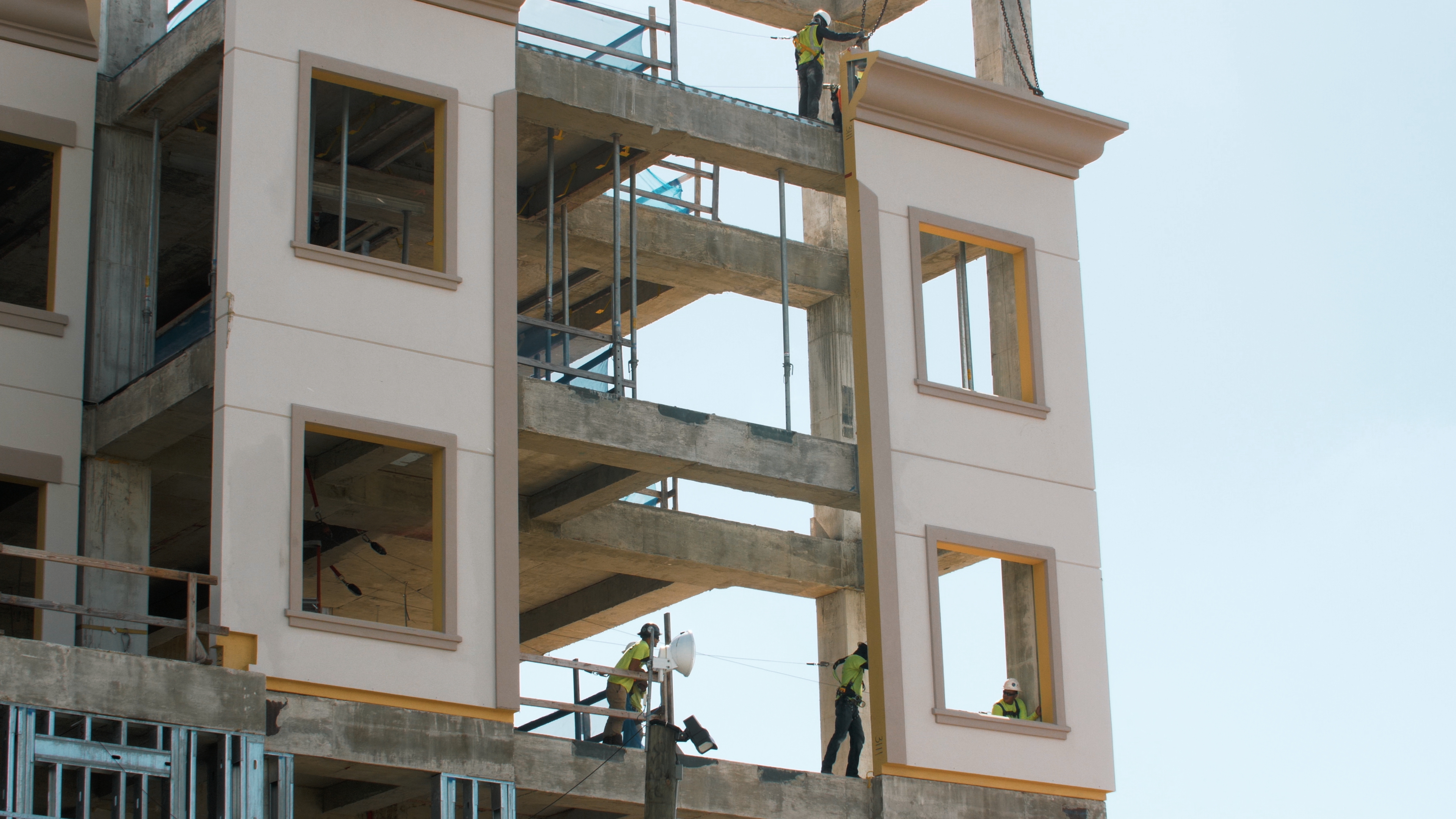 Q: Will you use prefab for projects in other sectors too, such as industrial or aerospace?
Brasfield & Gorrie: Brasfield & Gorrie has also used prefabrication for projects in several other sectors. We continue to work with our trade contractors to identify opportunities in all market sectors. We've seen considerable growth and innovative solutions among mission-critical, federal, and industrial market sectors. Notably, in aerospace, the company has completed full modular Central Energy Plants. In the hospitality market, we have used full modular bathrooms.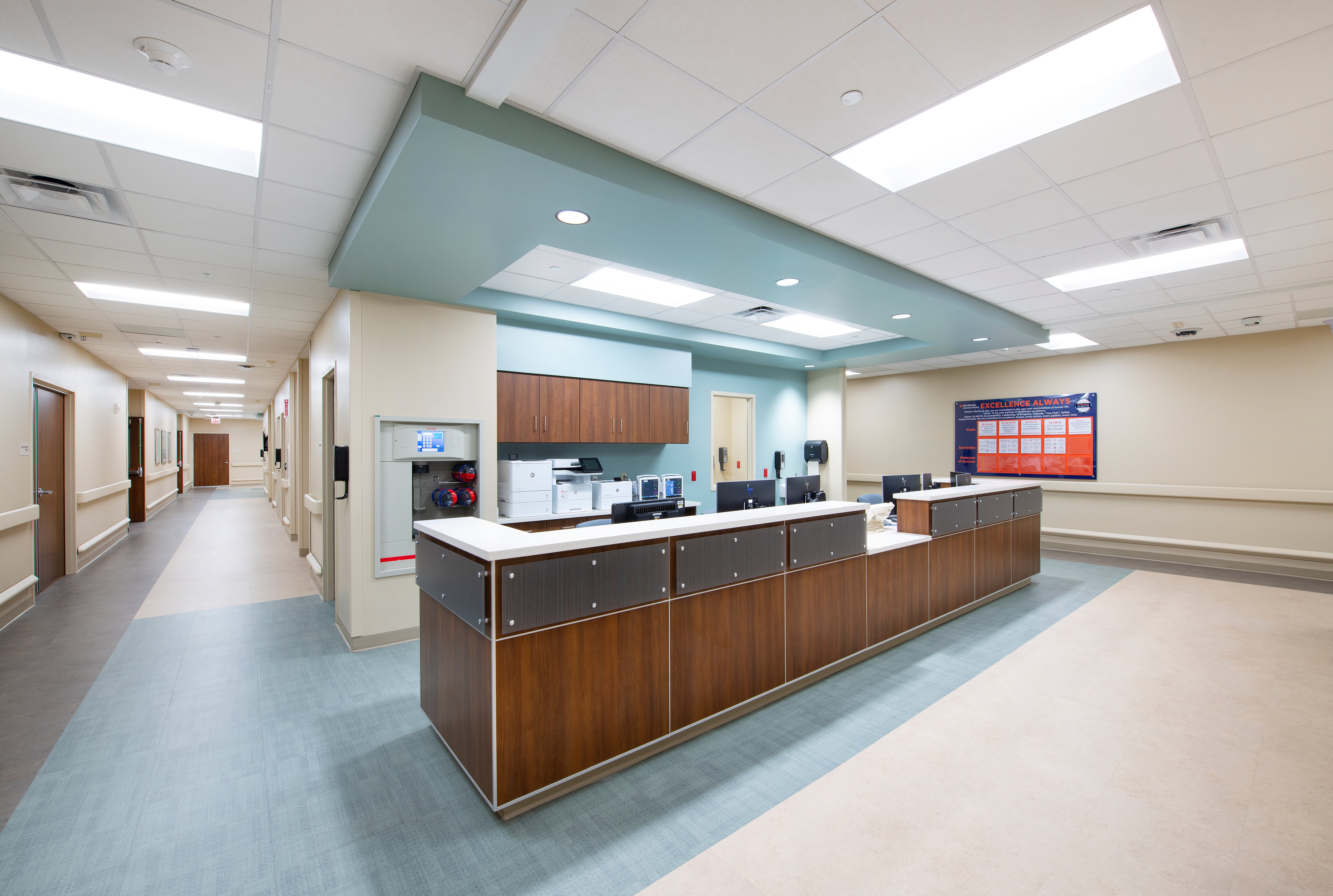 Q: What role did preconstruction play during the process?
Brasfield & Gorrie: During preconstruction and the early stages of design, it is essential to decide whether and to what extent to include prefabricated components. In general, the sooner we can get involved with the design team, the more prefabrication we can incorporate and successfully install. We use a measured, objective approach in arriving at these decisions to ensure that the decision to prefabricate is based on real value in money, time, and quality.
On the HCA Florida University Hospital project, Brasfield & Gorrie met for monthly preconstruction meetings with the owner, architect, engineers, and the MEP and specialty trade partners from January through August of 2018 as the documents progressed from design development through the final construction documents.
These meetings were typically scheduled over a two-day span, which allowed the team to get to know each other better and work through items in more detail. As we worked through items with the owner and Design Team, we were able to build trust and an open line of communication to provide the owner with the best value. Brasfield & Gorrie's senior project manager, senior superintendent, and lead virtual design & construction coordinator assigned to the project actively participated in each of these early design meetings, which enhanced the planning, constructability reviews, and decision making required to successfully incorporate prefabrication into the project. This consistency helped facilitate the transition from preconstruction to construction.
The process on this project was all about team and trust, as is exemplified by the early award of trade contractors, who engaged in assisting with the completion of the design. This required early decision making by the owner but promoted airtight planning of the project and allowed prefabrication of many project design elements, including but not limited to hundreds of bathroom pods, head walls, footwalls, charting stations, caregiver sinks, utility racks, electrical rooms, and exterior EIFS wall panels.
Creating the Future
One of the primary goals of precon teams is to bring more value to an owner rather than just delivering an estimate that will hopefully win the project. General contractors like Brasfield & Gorrie who embrace innovative technologies to make the best project decisions develop a trusted reputation with owners and can easily win repeat work. Brasfield & Gorrie researched over 65 prefabricated components to find which ones would fit the project best, proving their dedication to adding the highest value they can to owners.
However, value engineering is damn near impossible when you spend most of your time chasing down information because of outdated systems. If your team is using software that can't keep up and can't give you the time to find the solutions to projects, reach out to us and find out how Beck Technology's DESTINI suite of estimating software helps precon teams make better project decisions in record time.