October 24, 2017
Layton Construction Company Selects DESTINI Estimator to Power Enterprisewide Estimating at Fast-Growing Firm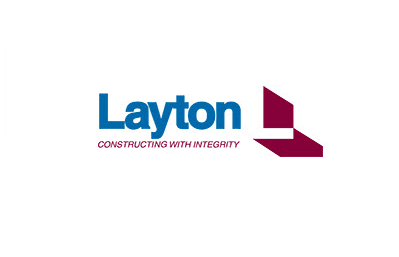 The national design-build firm Layton Construction Company has selected DESTINI Estimator software to provide intelligent estimating technology for its estimators and team members through a six-year enterprise licensing agreement.
Based in Salt Lake City, Layton Construction first met the Beck Technology team at the Advancing Building Estimation conference in 2016, kicking off a year-and-a-half long software evaluation process. The pre-contract phase of the relationship included two rounds of Beck Technology Exploration, which allowed Layton Construction to "test drive" the software within its existing workflow, provide feedback for future product enhancements, and confirm that DESTINI Estimator was the best fit for the firm's estimating needs.
"Layton Construction selected DESTINI Estimator as our new estimating platform because we believe Beck Technology has a great vision for future development of the product and they are willing to listen to and respond to our needs," said Jacob Keith, Director of Preconstruction at Layton Construction. "We look forward to a great relationship in the years ahead, and we anticipate that DESTINI Estimator will help us become more efficient and more effective in providing preconstruction services."
"DESTINI Estimator will give the estimating department additional bandwidth to look at more projects," said Jeff Metcalf, Director of Information Systems at Layton Construction. "Compared to our old system this will save us hours per week to do estimating jobs and improve the accuracy as well. This platform is going to significantly streamline our efforts."
The six-year enterprise agreement will see DESTINI Estimator deployed across Layton Construction's eight nationwide offices.
"Layton Construction is a large, fast-growing general contractor that has rapidly built a strong national presence and an excellent reputation," says Stewart Carroll, Chief Operating Officer for Beck Technology. "DESTINI Estimator's advanced features will give the firm's estimators a simple yet powerful tool for estimating all sizes of projects across the enterprise, plus unprecedented access to historical cost data to make estimating faster and easier over time. We're committed to making sure that Layton gets the most out of its software investment by providing hands-on support through implementation and beyond."
Developed with crowd-sourced input from estimators, features of the DESTINI Estimator platform include:
Full-featured, easy-to-use estimating functionality
Integrated 2D and 3D takeoff
Highly customizable, dashboard-based reporting
Estimate comparison views and Microsoft Excel imports
Layton Construction is a nationally ranked commercial contractor with proven experience in virtually every industry, including healthcare, retail, hospitality, manufacturing, distribution, education, office, industrial, detention, tenant improvement, and public facilities. Founded in 1953, the firm has offices in Arizona, Florida, California, Utah, Idaho, Hawaii, and Tennessee.