November 08, 2022
How to Balance Time & Cost vs. Reward When Purchasing Software
The time has come. You and your team are sick of broken processes, lost data, and double, triple, quadruple checking work. With the support of your leadership, you decide that there's no other choice but to upgrade to a new estimating software.
Y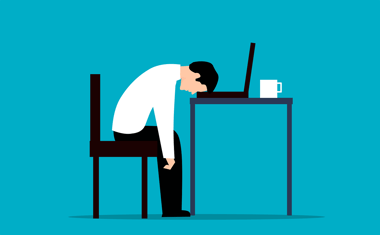 ou pull together your fellow estimators to brainstorm. You create a checklist and discern between the nice-to-haves and the must-haves – maybe you even take inspiration from a software evaluation checklist like this one – and then you start requesting demos. And as you sit through demos, listening to sales spiels and joining Zoom calls, you start to realize that your inspired decision might be a lot more expensive and a lot more time-consuming than you originally budgeted for. Suddenly, you feel like it might be a little less stressful to wait until the second quarter . . . or the third . . . or just a couple more years, if we're really being honest.
The truth is that any worthwhile product is going to require some significant upfront investment. Just like you can't build a six-pack with some protein powder and a couple of weeks, you can't transform your estimating processes overnight. It takes money, labor, and a decent amount of time. In fact, one of our friends at Haselden Construction described implementing new estimating software as "a part-time job on top of your full-time one.
But just like the initial pain of regular exercise prevents far worse pain from chronic health issues down the line, the initial pain of choosing and then setting up a new estimating software will save your team from the greater pain of wasted dollars and lost projects. Grant Stucker, Preconstruction Manager at Saunders, said of switching to DESTINI Estimator: "Having upfront access to our cost line item and assembly database has been critical toward accessing and building estimates faster with just as much reliability. All these combine into significant time savings without sacrificing accuracy."
With that being said, though, that doesn't change the fact that concern around the time it takes to get a software like DESTINI Estimator set up is extremely valid. So how do you balance between choosing a new preconstruction tool to transform your current processes and making sure implementation isn't too overwhelming for your team? We've pulled together 4 important "do's and don'ts" to balance time and cost when purchasing estimating software.
DO make sure your team is passionate about preconstruction technology and the benefits it will bring.
DON'T choose a software that provides zero implementation assistance.
DO select a core group of estimators to assist in training the rest of the team.
DON'T push off/delay implementation too far from the original schedule.
1. DO make sure your team is passionate about preconstruction technology and the benefits it will bring.
If most of your team – and especially your leadership – don't see the value that construction estimating software brings, it's only going to make trying to purchase and onboard said software even more painful than it already is. When people don't understand why they're doing something, or what the end goal of all this work will be, they're going to be even less likely to take time attending critical training classes and getting to know the software.
Additionally, a large amount of resistance can also cause those estimators who are excited about the switch to feel demoralized. Once you do decide that purchasing new software is what your team needs, make sure that they're involved in the selection process to some degree, and that they're receiving clear communication about what a timeline looks like through every step of the way.
2. DON'T choose a software that provides zero implementation assistance.
Ideally, the estimating software that you choose should do the heavy lifting of implementation for you. They should come up with a schedule prior to signing off on any dotted lines, and they should also be willing to help clean up data and build out any assemblies and reports necessary. However, your vendor should at least provide training manuals at the very least.
In one of our recent posts, Findorff's Vice President of Preconstruction Sam Lawrence said, "Previously, we had implemented software, and we had to do it on our own, and it was really, really hard. It took a long time. But to have [Beck Technology's] team there pulling us through was really great." To keep going with our earlier exercise metaphor, trying to tackle software implementation by yourself is like going to the gym without even having a workout plan – you'll get easily overwhelmed and much more tempted to give up. Going to the gym with a workout plan, or even better, a personal trainer, will help you stay accountable and truly get the results you want – and it's the exact same thing with software implementation.
3. DO select a core group of estimators to assist in training the rest of the team.
Although your vendor should be doing the majority of the work in getting everyone onboarded to your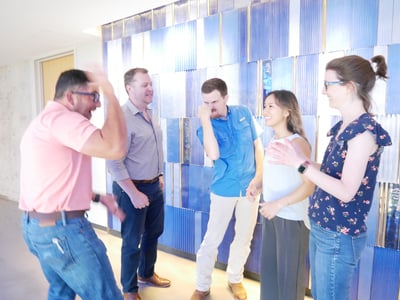 new estimating software, the reality is that – especially if you have a team spread out across multiple offices – not everyone will be able to make every training class. On top of that, some team members may not be as willing to trust a third party as they would a fellow colleague. It's important to make sure that you have a set number of estimators who will commit to attending as many training classes as possible and then passing on that knowledge to those who aren't able to make it.
Beyond training, it's also useful to have what we call "master users" who know the ins and outs of your new estimating software and can share tips and tricks that make daily work a little easier for the rest of the team.
4. DON'T push off/delay implementation too far from the original schedule.
One of the other upfront costs of an estimating software switch is price. No matter who you choose to go with, making this kind of investment is going to be expensive. So, in order to start seeing your ROI as soon as possible, it's critical that you stick to your implementation schedule as closely as humanly possible.
While real life and project deadlines will inevitably get in the way sometimes, the more that you delay your implementation, the longer it's going to be until you can actually start using the estimating software in your day-to-day processes. You don't want to pay several grand for a product you don't even use.
And thanks to our Customer Success Team, you won't have to. At Beck Technology, we believe that successful onboarding goes beyond just implementation - it also involves plenty of follow-up and continued instruction even after things are up and running. In addition to regular contact with our Customer Success Team, your team will benefit in the end with more accurate estimates (and less time wasted correcting them), mitigated risk, and fewer hours at the office (meaning you can actually get home at a decent time).
Ready to Commit?
Hopefully, these four tips have helped ease some of the anxiety that the prospect of switching to a completely different estimating software can bring. To read how DESTINI Estimator is helping other contractors finish accurate estimates in half the time, click the button below.