October 07, 2022
Growing Your Business with DESTINI Estimator-Saunders Case Study
What gets you ahead in business?
Resting on your laurels certainly won't do it. Thinking what you do now is enough won't do it either.
General contractors who invite innovation and embrace change are the ones who get ahead.
To invest that level of commitment takes dedication. It takes a determined team to put the wheels in motion to do what it takes to grow. Those general contractors taking advantage of the construction technologies available are producing safer, better projects on time and in budget. Those same general contractors are partnering with us, and together, we are changing the future.
One of those companies that particularly stands out is Saunders Construction. The Denver-based construction management, general contractor, and real estate development firm has a vision that aligns with Beck Technology's: "Break the mold of our industry, revolutionize the construction experience, and build what matters." Founded by Dick Saunders in 1972, its core values also align with ours: care, collaboration, commitment, and community. (Ours are passion, innovation, and caring.) While collaboration isn't one of our defined core values, it is a defining part of everything we do.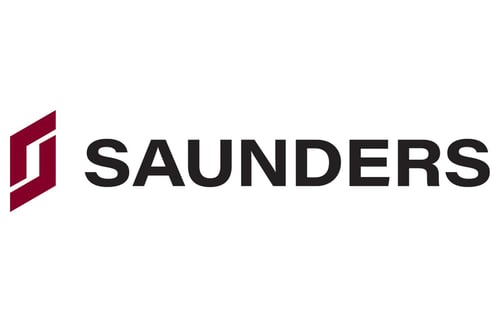 We met Saunders at Advancing Preconstruction in 2019. The company was continuing its growth trajectory and was facing a few challenges with its current estimating system. They were interested in our construction estimating software, DESTINI Estimator because of how robust it is, it provides a single-source solution to estimating teams, and they knew it would give the preconstruction managers time to perform high-value activities.
The path from meeting to signing was long, but it is without a doubt that Saunders's spirit of collaboration and commitment was apparent when they made the call. We haven't seen another stronger dedication to growth than when our Head of Sales, Chris Torbert, received a call from the ski slopes from Justin Cooper, president at Saunders, on New Year's Eve to ink a deal. Stewart Carroll, Beck Technology president, jumped on the call from his kayak.
Here were three men, all on vacation with their families about to ring in the new year with a closer partnership than any of them could imagine.
The Problem
Like most estimating teams, Saunders had been using Excel and while Excel works and is flexible, there are things an experienced person needs to do to work around Excel's limitations.
Saunders had a team member who was building and coding Macros. Though the Macros were allowing Saunders to get more out of Excel, there was still only one person building and maintaining them.
Another problem was the estimating team was working in multiple workbooks and in a separate takeoff software. Too much time was spent toggling back and forth and searching for information. These low-value activities don't add any extra value to owners. They don't make you stand out from your competition.
With a single point of possible failure, only one person understood what was under the hood of how Saunders' preconstruction team was estimating, and having to use multiple tools, the estimating team was finding it extremely difficult to capture their data in one place. There was no single source of reference to put together conceptual estimates.
To win more work and become more profitable, Saunders recognized the need for a more efficient way to work. DESTINI Estimator would provide Saunders with a much more robust system and would give the preconstruction team time to spend on high-value activities like value engineering, data analysis, and pursuing more projects.
The Solution—Developing a True Partnership
At the time, we were running a lot of large implementations simultaneously and Saunders' scope of work required building 40 assemblies, which was a big lift. To get Saunders onboarded on time, we were going to need some help!
A senior preconstruction manager at Saunders, Kay Rasmussen, was interested in technology but also on her way to retirement. She stepped up to help build the assemblies. We taught her how to build the assemblies. Midway through the build, Kay retired but stayed on at Saunders as a contractor to finish the implementation. Doug Maiden, Customer Success Specialist says, "What Kay did was phenomenal."
Saunders ended up turning over 50 complex assemblies for us to incorporate into DESTINI Estimator for them.
The Results—A Look Ahead
Saunders has now implemented our latest version of Automatic Pricing that cuts estimating time in half. Grant Stucker, preconstruction manager at Saunders, says "...the improved Automatic Pricing interface eliminates the number of clicks needed to both add and edit line items in the estimate, saving a lot of time alone. The cost information being readily available for review and updating has proven to be a great time saver as well. Having upfront access to our cost line item and assembly database has been critical toward accessing and building estimates faster with just as much reliability. All these combine into significant time savings without sacrificing accuracy."
Because Beck Technology aligns with the same vision as Saunders for future growth, not only did Saunders choose DESTINI Estimator for its enterprise-wide estimating software but a true partnership was created.