November 15, 2022
How Estimating Software Lets You Score Big Wins with a Small Team
If you were to ask about some of the biggest trends in preconstruction right now, you'd probably hear a lot of "labor shortage." It's no secret that a lack of available workers has been the primary issue impacting every industry in the U.S. It's also no secret that this shortage has hit preconstruction especially hard, because there weren't exactly a ton of people jockeying to be estimators to begin with (a separate topic that you can read more about here).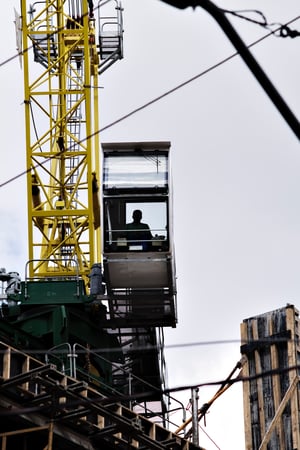 An article from Zurichna states: "The most significant trend in the construction industry today, and likely to continue to stress the business for some time, is a persistent and intensifying labor shortage…What has been called the Great Resignation has rippled across the economy, as older workers opted for retirement in the shadow of the pandemic, and even younger workers saw opportunities to strike off in new work-life directions." Next to supply chain issues, this is without a doubt one of the most serious problems facing preconstruction teams today.
But project deadlines aren't going to magically rearrange themselves just because you're down a couple estimators, and owners aren't suddenly going to lower their expectations. You still have goals to hit and numbers you need to reach in order to stay afloat. How can you do that with half the team that you might normally have? Preconstruction technology. Precon technology works to help teams get through their workload in half the time, adding value to both estimators and owners.
Our partners at Procore – who develop several tools that our flagship estimating software DESTINI Estimator integrates with – recently wrote about the massive savings that the construction industry is seeing by investing in technology. These benefits range from improved communication and faster turnaround to attracting talent and reducing common mistakes. For a long time, software was primarily focused on operations. Nowadays, the focus has turned to where it all begins: preconstruction. Without a solid foundation in your preconstruction, you'll end up in shambles if you even make it to the construction phase. Johnny Maghzal, Head of Product Development at Togal.AI, says, "I think software gave construction operations more attention than preconstruction, even though precon has always been important to the construction process."
How can using estimating software help your team, no matter its size, score big wins? There are two major ways.
1. Optimizing the productivity of the team that you already have
One of the biggest assets estimating software can bring is helping your team work on tasks that bring the most reward, instead of wasting time on cleaning up spreadsheets or hunting for critical project data. In an article from Niche SSP, a preconstruction staffing company, they discovered that 5% of estimators cite using inefficient technology as being troublesome for them. When you have to juggle four or five different programs, importing and exporting data between them, you no longer have what we call a "single source of truth," and it becomes impossible to quickly and simply communicate with your team. Even worse, this lack of communication inevitably translates to your conversations with owners.
Estimating software like DESTINI Estimator completely removes these obstacles by providing one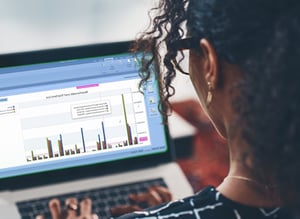 unified platform for estimators to work in. DESTINI Estimator is a cloud-based program, meaning that preconstruction teams can access their work anytime, anywhere, as long as they have a WiFi connection. DESTINI Estimator also provides multiple integrations with commonly used tools such as Procore Financials, Autodesk BIM360, and Togal.AI takeoff software, to name just a few.
What does that mean practically? Instead of wasting hours or even days waiting to hear back from someone with feedback on an estimate, estimators can receive feedback in real time. Instead of wondering what happened to data generated during takeoff, you can immediately see the result of your takeoff within your estimate. And perhaps most importantly, you can move through deadlines faster and turn your sights to pursuing more projects.
Robbie Gronbach, LEED AP and Director of Preconstruction at Willis A. Smith Construction, has this to say about using estimating software to optimize productivity: "We've been able to get work accomplished faster and do more estimates. If we can streamline the workflow for a single project, that means we can add more projects to the roster, and in this time we're in right now that has been essential."
2. Tracking data to develop templates and continue making better decisions earlier.
The next massive win estimating software can deliver is the ability to track what happens to data as it moves throughout what we call the preconstruction data lifecycle. The preconstruction data lifecycle is exactly what it says on the tin: the progression of data throughout the entirety of a project, from the moment that project is just an idea to its completion.
The ability to track the preconstruction data lifecycle is a gamechanger, because it allows estimators to get an actual picture of what happens to the data they generate and why it's happening. Even better, it also allows them to build out templates for repeat projects, such as healthcare or government buildings.
Without the centralized database that estimating software provides, it's next to impossible to track data. Not only does that make life harder for your team, but it also makes talking to owners more difficult as well. When you can show an owner what happens over time if they want to move forward with a certain decision, it's much easier for them to understand your perspective. When you're able to use templates to get through work faster while still producing accurate estimates, you increase your reputation both with the owners you're working with and the ones you hope to work with.
Want to Hear More?
Of course, that's just a small glimpse of the victories estimating software can help you achieve. If you'd like to see all the other wins you could score, check out the rest of our blog. Or, if you know you already want to see some estimating software in action, click the button below to schedule a demo of DESTINI Estimator today.