January 31, 2023
Beck Technology Gives to Forever Found
Beck Technology's destiny is to revolutionize the industry and create the future by developing innovative technologies that give preconstruction teams the ability to make the best project decisions based on accurate data.
Better project decisions lead to better buildings, which leads to making the world a better place to live.

We feel that since our core values are passion, innovation, and caring and that we are dedicated to our mission and these core values, we must do all we can to help improve the lives of our communities and not just through developing revolutionary tech.
So, every month, through our Beck Tech Cares initiative, we donate to a charitable organization of one of our employees' choice.
The Beck Tech Cares program's purpose is two-fold. It gives us the opportunity to give back to a wide variety of causes that are meaningful to our team but also is a way to recognize the great jobs our team does.
Throughout each month, using project management software, we give each other virtual high-fives to recognize a job well done. At the end of every month, we get together as a team and read these high-fives. At the end of the meeting, one Beck Tech member is nominated to choose an organization in which we donate money.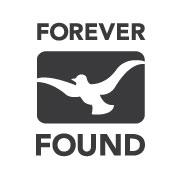 January 2023's nominee was Jared Draper, Territory Account Executive, who chose to donate to Forever Found, an organization that works toward preventing, rescuing, and restoring child trafficking victims.
Jared says, "As a father of three wonderful kiddos, one of the things I'm most passionate about is the protection of my kids. And not just the protection of my own kids but the protection of all children. We live in a world, unfortunately, where child trafficking exists. I can't imagine what those kids go through but anything we can do to be a part of the rescue of those kids is worth it."
According to Forever Found, child trafficking is the "second largest criminal industry in the world" with over 160 million children worldwide forced into slavery, forced labor, and sexual exploitation.
Founded officially as a non-profit in 2010, Forever Found provides direct services to youth, including crisis response and mentoring, community education, and maintains a safe house in India for up to 75 child trafficking victims.
There are many different ways to help support Forever Found, through volunteering your time or monetary donations. To donate to Forever Found, click here: Donate — Forever Found