October 27, 2022
Beck Technology Donates to Tunnel to Towers Foundation
"While We Have Time, Let Us Do Good"
Beck Technology was founded on the idea that if preconstruction teams had better access to accurate information, better decisions would lead to better project outcomes. Not just better outcomes for owners but better outcomes for the entire world. Because the built environment is essential to human survival, the work we do in construction impacts everyone. From the buildings that don't get built to the innovative solutions estimators suggest for building a healthier, more sustainable building, we hope every decision is doing the best for our clients and the people who live and work in those buildings.
As a company, Beck Technology can do more than create software that is just one piece of a project lifecycle, we can also invest in other ways to help improve our communities and our world. That is why we started the Beck Tech Cares program. Every month, we donate to one employee's chosen charity.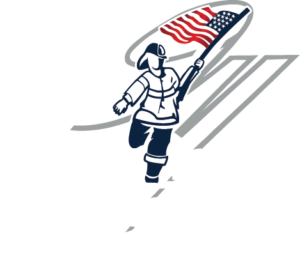 Through a project management tool, Beck Tech employees can send virtual high-fives to other employees who go beyond their daily tasks and responsibilities. At the end of every month, we read these virtual high-fives to recognize a job well done and one team member is chosen to pick that month's charitable contribution.
From organizations that serve worldwide to small community-based charities, Beck Tech employees pick causes they feel passionate about. October's winner was Summer Brittain, Head of Services. Summer chose the Tunnel to Towers Foundation. Summer says:
"The foundation has impacted many families in many ways…from Smart Homes for veterans and first responders with catastrophic injuries to paying off mortgages for families who lost a loved one in the line of duty. Most recently, they're preparing to assist families affected by Hurricane Ian. The mission of the organization is DO GOOD. They are doing good all over the place and I'm so glad to be a part of that alongside Beck Technology."
The Tunnel to Towers Foundation was founded to honor 9/11 first responder, Stephen Siller, who lost his life saving the lives of the victims of the Twin Towers terrorist attack.
Stephen, a firefighter on Brooklyn's Squad 1, strapped on 60 pounds of gear and ran on foot from the Brooklyn Battery Tunnel to the Twin Towers to respond to the attack. The Tunnel of Towers Foundation writes, "Stephen's parents were lay Franciscans and he grew up under the guiding philosophy of St. Francis of Assisi, whose encouraging and inspirational phrase "while we have time, let us do good" were words that Stephen lived by. Stephen's life and heroic death serve as a reminder to us all to live life to the fullest and to spend our time here on earth doing good—this is his legacy."
The Tunnel to Towers Foundation works to provide our country's military and first responders and to the families of soldiers or first responders who gave the ultimate sacrifice mortgage-free homes. They also provide disaster relief after large natural disasters.
Support for The Tunnel to Towers Foundation is through donations and multiple events held in New York City and other cities around the country. Their programs include the Smart Home Program, which provides mortgage-free homes to "help our most severely injured veterans and first responders to reclaim their day-to-day independence." Other programs include the Fallen First Responder Home Program, the Gold Star Family Home Program, the Footsteps to the Future Endowment, and more.