September 11, 2020
DESTINI Estimator Integrates with Procore and Others
Sick of juggling multiple tools and losing information? Each time you must toggle between software and copy and paste, is a time you risk losing critical data.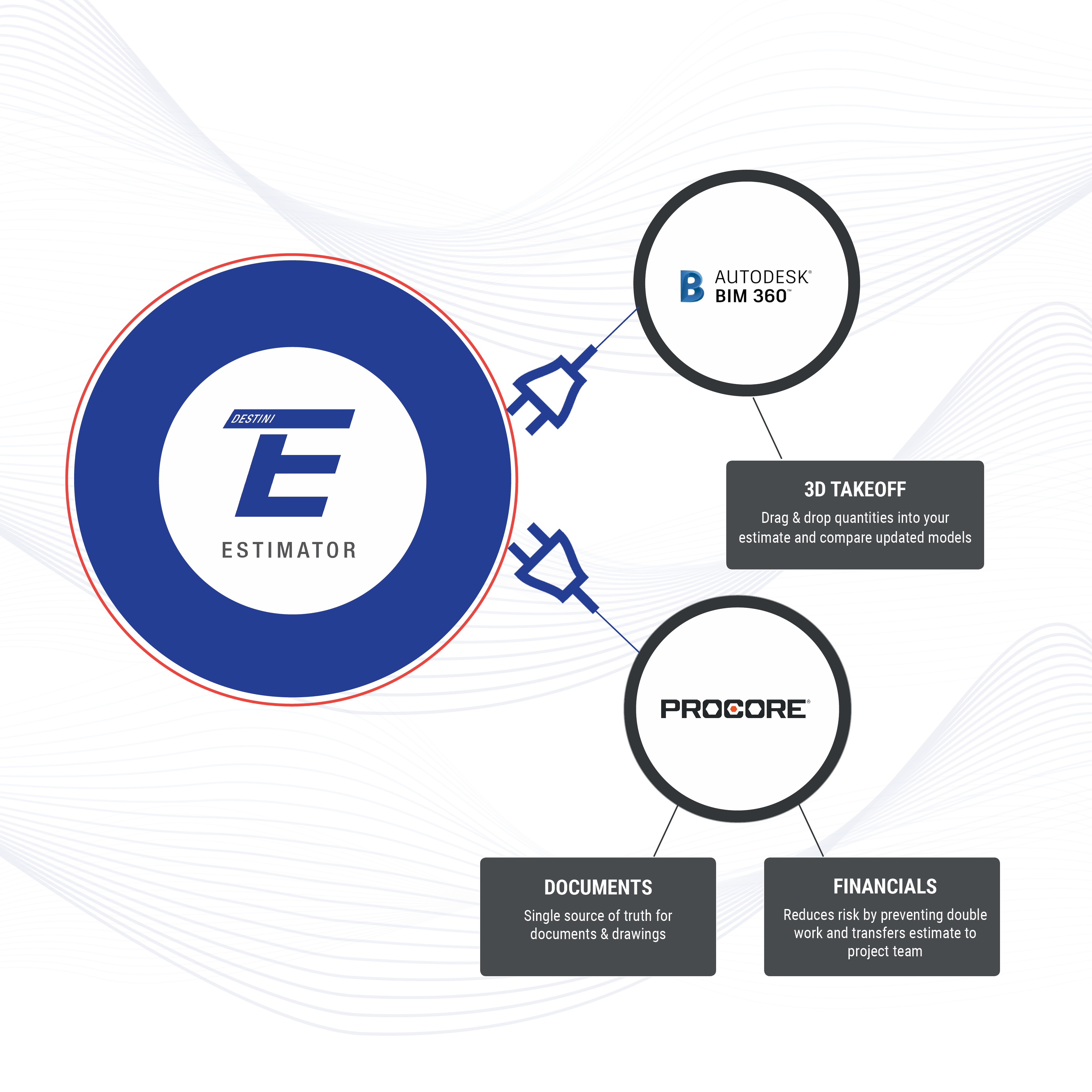 When you use software made specifically for construction estimating, you eliminate errors, save time, work more efficiently, and most importantly can analyze cost history to make better project decisions.
Autodesk BIM 360 Integration
At Beck Technology, we understand the essential tools it takes to complete your job and has developed a fully integrated construction estimating software called DESTINI Estimator. Our partnerships with Procore and Autodesk BIM 360 allow you to open BIM 360 documents directly in DESTINI Estimator and tie costs to LMV models for a fully integrated workflow. Further, the fully embedded Autodesk BIM 360 allows you to easily map costs and quantities and see those changes in your estimates.
Procore Integration
Our Procore integration allows you to download Procore Project Management documents into Estimator, complete takeoff, and then upload estimates to Procore Financials for a seamless and complete workflow.