August 31, 2021
DESTINI Bid Day is an Innovative Bid-Leveling Technology from Beck Technology
Beck Technology, a preconstruction data lifecycle company, is proud to announce its latest product in the DESTINI software suite, DESTINI Bid Day.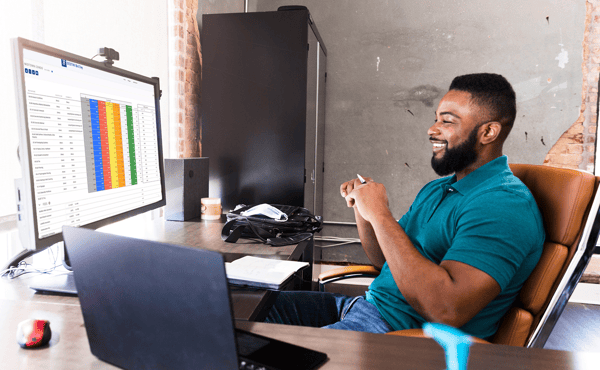 DESTINI Bid Day is a web-based bid-leveling software unlike any other on the market, removing the guesswork out of estimates and eliminating risk in the preconstruction process. With Beck Technology's combined 25 years of experience creating innovative solutions for preconstruction teams guided by feedback from clients, DESTINI Bid Day is a tool that allows users to pull all of their bids into one platform and easily compare the data within each bid.
Jon Chumbley, Project Leader at Beck Technology says, "For too long, bid leveling has been a separate, stand-alone process, making it extremely difficult to integrate and analyze data. I'm very excited for our new Bid Day product that will bring bid leveling to the forefront and help fill the gap in the preconstruction data lifecycle."
DESTINI Bid Day featured highlights include:
Easily see the story behind bids
Assess where risk is in bids
Access historical bid info
Capture bid numbers alongside an estimate
Level bids as a team
Define where the numbers come from simply and fast
Recommend project decisions based on bid data
Beck Technology will offer a free two-week trial for DESTINI Bid Day once the bid-leveling technology is released. Interested preconstruction professionals in the United States and Canada can reserve a trial today which puts them at the front of the line to receive their trial when the platform is released.
"As a testament to our commitment to revolutionizing the preconstruction industry, we are beyond excited to provide the ability for a much-needed bid leveling solution that actually works! Through our close client partnerships and feedback, we will provide a next-generation, integrated bid leveling platform that will change the game for preconstruction teams moving forward. This is yet another big step in our ability to support the preconstruction data lifecycle," says Beck Technology Chief Technology Officer Michael Boren.