December 02, 2021
The Making of DESTINI Bid Day
At Beck Technology, one of our core values is innovation. We believe that no company can survive without constantly innovating—and we also believe that innovation can be something as simple as reducing the number of times it takes to click through a task, or as groundbreaking as finding a completely new way to perform a workflow.
We foster an environment that encourages innovation through a number of ways. First, we work very closely with our clients and take their feedback seriously, using it to help inform our development. Second, we have an entire department dedicated to this core value, known as our Innovations Lab. Innovations Lab is pivotal to our product development, as their work prototypes future technologies Beck Technology may implement. Finally, our team has developed a technology roadmap that guides what we choose to release and when so that we can meet the preconstruction industry where it's at rather than behind or too far ahead of it.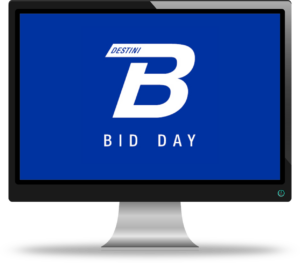 One of the most recent stops on our roadmap is finally coming to fruition: DESTINI Bid Day.
The Problem: No Automated Way to View and Compare Bids from Multiple Subcontractors
Prior to the development of DESTINI Bid Day, bid leveling within the DESTINI suite of products functioned as an Excel sheet built out by one of our users at the Beck Group, Jacob Keith. Beck Technology's support team then took that foundation, modified it, and built it to work within DESTINI Estimator.
While users could certainly use this Excel spreadsheet in tandem with DESTINI Estimator and export data, its overall functionality still left a lot of room for improvement. Additionally, there was the need to begin driving DESTINI products to the web rather than on a desktop platform. Lastly, the way that bid leveling was currently being performed within this spreadsheet made it a lot more difficult to track the full preconstruction data lifecycle. The next logical step? Making the next stop on the roadmap, DESTINI Bid Day, a reality.
The Solution: DESTINI Bid Day
Take it from the words of Beck Technology's Chief Technology Officer, Mike Boren: "Jon Chumbley [Head of Development] did the original mock-up [of DESTINI Bid Day]. He created a lot of the thoughts and ideas around how we can turn what is an Excel spreadsheet into a viable working idea that could exist on the web."
Throughout this journey of moving from the storyboarding phase to development and then to test-driving, the development team spoke to a multitude of clients to understand how they approach bid leveling. They discovered that every single client has a unique way of handling bid leveling. But when shown the DESTINI Bid Day prototype, they agreed that it was an excellent solution to common pain points.
The hope for DESTINI Bid Day is that it doesn't just automate an intensive process and give users more insight into the project data lifecycle; Beck Technology also foresees DESTINI Bid Day as transformative for the entire industry, setting standards across the board for how bid leveling is performed. Mike says, "We are going to connect products that haven't been connected before. We have a big initiative to connect to sub-qualification software and databases, and we also have a big initiative to connect to bid solicitation platforms. All of that combined is going to provide functionality and capability that nobody's ever had."
Where Do I Sign Up?