September 04, 2020
What's the Difference Between DESTINI Estimator and MC2?
If you're still using MC2, you are probably struggling to stay ahead of the competition. Inaccurate and incomplete data, broken formulas, lots of time lost… are all problems estimators encounter when working in construction estimating software that can't keep up.
Born from the construction industry, Beck Technology innately knows the major and minor pitfalls of preconstruction (view our solutions guide) and is passionate about helping preconstruction teams overcome them. Through its revolutionary construction estimating software, Beck Technology is making the way preconstruction teams work by streamlining the estimating process, producing accurate estimators, increasing collaboration and communication, creating efficiency, and helping win projects.
Beck Technology's flagship product, DESTINI Estimator is helping general contractors and preconstruction teams by replacing all other outdated cost-estimating software.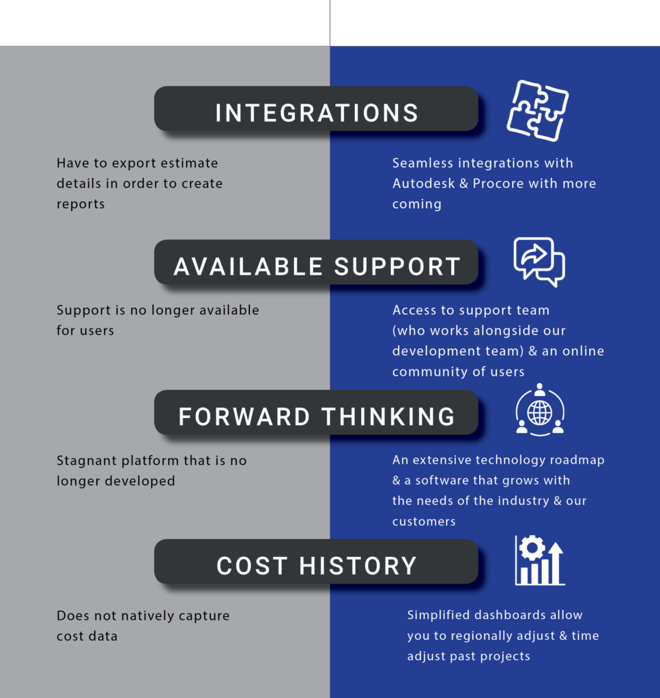 With DESTINI Estimator, there are no more:
Hidden costs. (Implementation, training, and in-house support team are always free.)

Disconnected workflows. (DESTINI Estimator collects and houses all your historical cost data automatically.)

Exporting and importing of estimates and reports. (Reports are fully customizable and built-in to DESTINI Estimator.)

Toggling between tools. (DESTINI Estimator features built-in 2D and 3D takeoff and is fully integrated.)
Create a new legacy with DESTINI Estimator.
Are you interested in software that can keep up with your estimating needs today? Click below!