March 29, 2023
How DESTINI Estimator Captures the Estimating Mindset
If you were to update your resume right now, beyond your technical abilities to solicit bids, interpret plans, perform takeoff, and use Excel, what traits (yes, traits, not skills) would you list that would sell yourself as a good estimator?
The best estimators have a mindset that provides additional value to not only their job and company but to owners, as well. You know it's not enough to just be able to plug numbers into a spreadsheet. Preconstruction requires critical thinking, problem-solving, analytics, details, and concise communication. Estimators inherently are meticulous and methodical, system-level thinkers, and knowledge seekers. But those traits are grossly underutilized when cost estimators don't have the right tools.
Construction has been the slowest industry to respond to efficient technologies that speed up and/or automate processes. More than not, estimators are still stuck in multiple unintegrated and outdated tools that are inefficient, error-prone, and lack transparency and accuracy—all things that can drive an estimator mad.
Fortunately, Beck Technology offers a single-source preconstruction solution that captures the estimating mindset. It captures cost history, creates consistency and standardization, and speeds up your process without sacrificing accuracy.
Reliable Cost History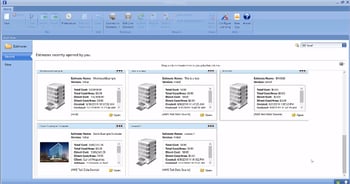 Each project has millions of key data points scattered throughout multiple departments during the life of a project. How that data is captured, stored, and disseminated determines timing, presentation, and accuracy of your deliverables.
What is Cost History and Why is it Important?
"Automated processes will reduce the work required to sort through and assemble the various data from projects, as well as departments. Whatever makes the effort easier, do it." - Greg O'Bryan, Preconstruction Manager at The Beck Group
Cost history is a collection of cost and relevant non-cost information that characterizes facets of a project. DESTINI Estimator captures and stores your cost history from the beginning to the end of a project, making that data available to you before construction begins. Being able to utilize the templates feature in the software allows for benchmarking, comparisons against similar projects, and standardization of calculations leading to better project decisions quicker and easier.
David Florence, Vice President of Preconstruction Systems and Services at Gray Construction, says, "The integration of historical costing will be a game changer enabling us to analyze costs, escalation trends, regional comparisons, soft costs, and project metrics both across versions of an estimate and for comparisons against past projects. The future of preconstruction is spending more time on value-added activities, and this will significantly aid us in doing this."
To learn more about cost history and conceptual estimating click here: Cost History and Conceptual Estimating in DESTINI Estimator (beck-technology.com)
System-Level Thinking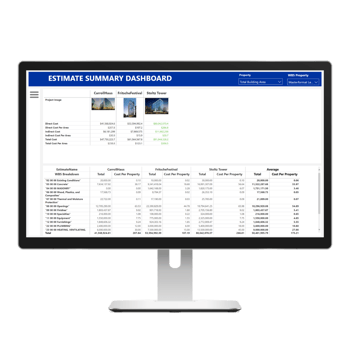 Estimators are engineering minded. They think through every aspect of the project, identifying areas of risk, where costs can be cut, and where improvements can be made to build a better building. This mindset is called system-level thinking, or modular systems thinking.
Guru Madhavan writes in Applied Minds: How Engineers Think, "The focus is on identifying the strong and weak links—how the modules work, don't work, or could potentially work—and applying this knowledge to engineer useful outcomes."
You can't properly problem solve without having the information necessary to analyze what will, won't, or could work. "With a background in estimating, current Beck Technology Implementation Specialist Ted Solomon says, "seeing the challenges of a project, assessing the risk, and coming up with an out-of-the-box solution all before the shovel goes in the ground" is the differentiator between presenting just a cost estimate and providing owners with a value-engineered estimate.
However, this detail-oriented, meticulous, and methodical mindset goes to waste when there isn't a system in place that streamlines and standardizes your workflows. Tracking down siloed information wastes valuable time and inevitably leads to missing data.
Senior Estimator Brian Marks of ENR Top 400 Contractor and Top 100 Design-Builder Korte says, "DESTINI Estimator will allow us to pull out similar projects and run comparison reports, so it will be faster to spot trends and improve early budgeting for projects. It's going to be a lot easier than running accounting reports and doing manual calculations."
Seekers of Knowledge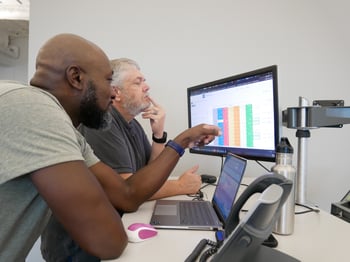 Estimators naturally want to learn stuff, as evidenced above with so much emphasis on data. It may be cliché but the more you know…the better the outcome. Whether it's finding innovative ways to gather contextual data about a project or seeking out alternative building materials and methods, knowing more helps you decide how to build a Dom Perignon building on a Boone's Farm budget.
You can't learn more if you don't seek it out. And that includes being open to change and finding innovative and revolutionary ways to do your job more efficiently and effectively. Brent Pilgrim, National Director of Preconstruction at The Beck Group says, "Imagine preconstruction teams no longer performing the manual process of counting widgets, assigning a cost, and evaluating disparities in estimates. Imagine, instead, that our teams are experts in statistical analysis, wizards wielding artificial intelligence, and masters of risk model simulation."
Having the data at your fingertips. Having the time to find out more. Wowing owners. Digital tools that augment those manual processes (like cutting and pasting and clicking and dragging) that don't align with the estimator mindset will help give you that superstar recognition you deserve to have.
DESTINI Estimator is specifically designed to allow preconstruction teams to do what they do best—build better buildings that make the world a better place.