March 01, 2023
H. J. Russell & Company Project Spotlight—DFW Terminal Renewal and Improvement Program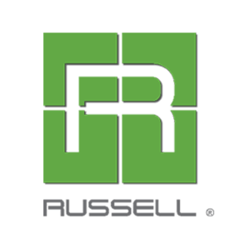 We're proud to call dozens of award-winning general contractors our clients, as well as our partners in innovation. And there's nothing we love more than highlighting their successes on and off the field. In this case, we're shining the spotlight on H. J. Russell & Company (H. J. Russell), an Atlanta-based vertically integrated service provider. Russell offers both construction and program management in addition to real estate development services.
The company's story begins in 1952 with entrepreneur Herman J. Russell. From the beginning, he created his own jobs—a trait he inherited from his father, who owned a plastering business. After earning a degree in building construction from the Tuskegee Institute (now Tuskegee University) in Alabama, Russell founded the H. J. Russell Plastering Company in Atlanta.
Russell landed his first significant project—developing twelve Atlanta residential units—in the early 1960s. Not long after that initial win, the government signed off on several programs that focused on increasing residential construction in the South. This boom in opportunities meant that H. J. Russell & Company quickly became one of the biggest builders of U.S. Housing and Urban Development (HUD) affordable housing, a legacy that continues to this day.
Since then, H. J. Russell has become a regionally and nationally recognized company with offices in Dallas, Texas; Savannah, Georgia; and Boston, Massachusetts. They are a Black-owned company and make it a priority to consistently elevate Minority Business Enterprises (MBEs). On top of all these incredible accomplishments, H. J. Russell also regularly gives back to the communities they work in via their corporate social responsibility arm, Russell CARES. Of course, their excellent work doesn't stop there.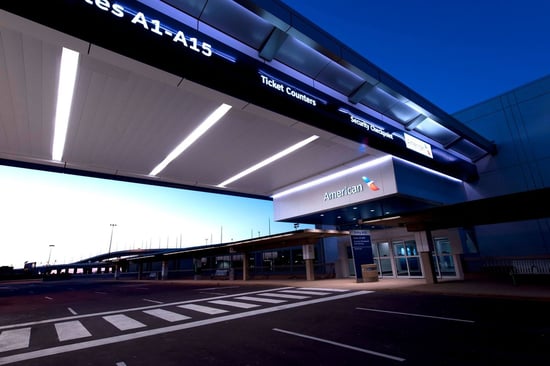 Project Spotlight: DFW Terminal Renewal and Improvement Program
One of the best examples of H. J. Russell's stellar portfolio is their work in renovating Terminals A and C in the Dallas/Fort Worth International Airport (DFW)—the city that's also home to Beck Tech!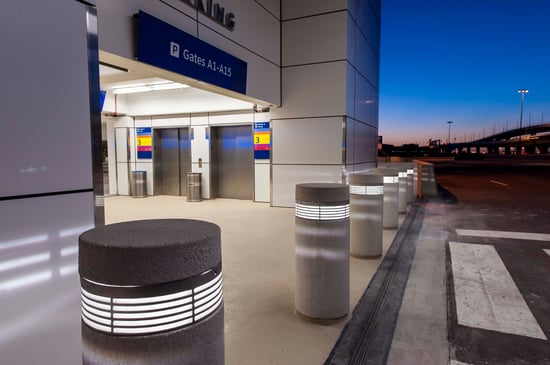 If you've ever had the pleasure of passing through DFW, you'll know that it's at best confusing to navigate, and at worst a sprawling mess. It's the second biggest airport in the U.S. and ranks as the fourth busiest since 2020. All that traffic and space brings with it an increased potential for structures and materials to become outdated, non-functional, and even dangerous. So, airport executives chose to launch a nine-year program called the Terminal Renewal and Improvement Program (TRIP) in order to update several of the airport's terminals, some of which were over 40 years old.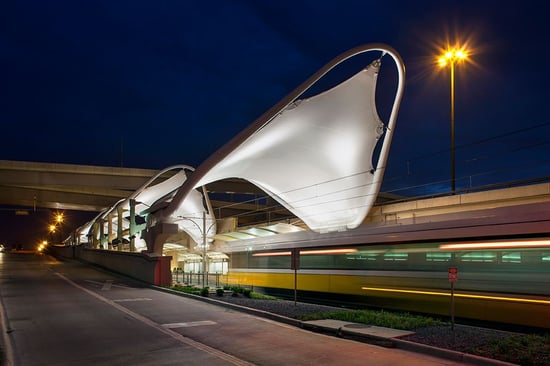 HJ. Russell joined Balfour Beatty (another Beck Technology customer), Azteca and CARCON—in a joint venture named BARC—to provide construction management at-risk services for the improvements of Terminals A and C. In that time, not only did H. J. Russell assist in the renovation of the terminals, but they also helped construct two new public transportation stations—a Fort Worth T train station and a Dallas Area Rapid Transit (DART) station—as well as a 7,800-car parking garage equipped with smart park technology.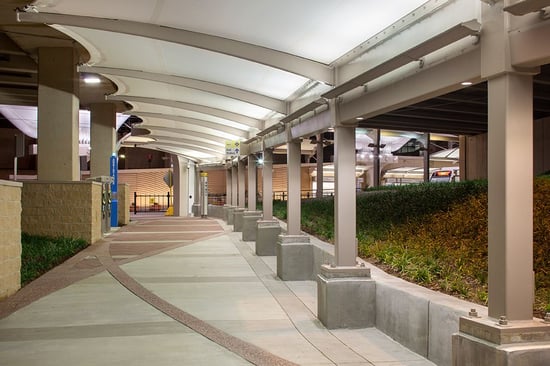 The project involved the complete disassembly of the terminals in order to replace their interior mechanical, electrical, IT, and security systems, to name just a few. Energy-efficient window banks replaced the original exterior glazing and included several sustainable actions, such as the recycling of wood, stainless steel, and copper, among several other ferrous metals. H. J. Russell also helped develop a $1.5 million soil retention system for the DART station and added 20 new communication rooms in both terminals.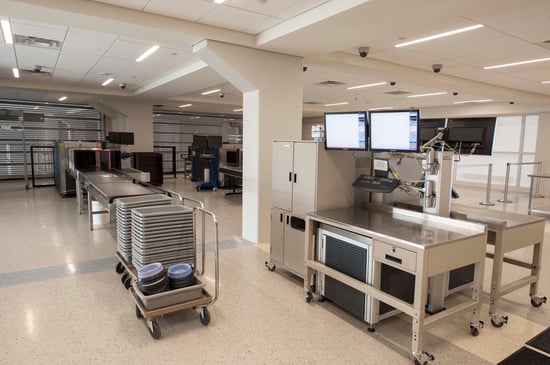 The overall total project value came in at $850 million and was completed in 2017. It earned H. J. Russell, including joint venture partners, the titles of 2015 ENR National Best of the Best, CMAA National Project Achievement, TEXO Regional Distinguished Building, ENR Regional Best Award (TX/LA), and AGC National Alliant Build America.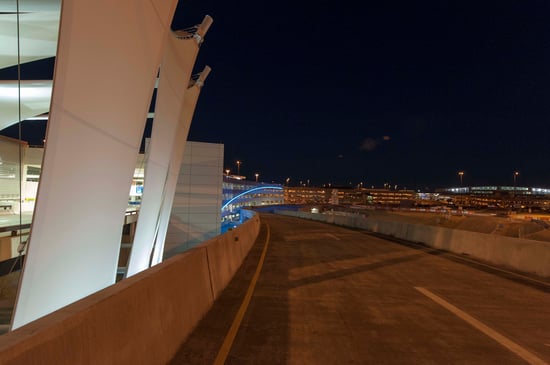 "H. J. Russell & Company is proud to have worked with DFW and our partners in the renovation and update of Terminal A," said Michael B. Russell, Sr., CEO of H. J. Russell. "The intricacies of completely renovating a terminal and keeping it operational for the traveling public was a challenging and exciting feat. We're proud of the finished product and contributing to DFW being one of the premier airports in the nation."
Interested in seeing more of what our clients are doing?
If you enjoyed hearing about H. J. Russell's successes, scroll through our "Estimating and Precon" tag to check out what our other clients have been up to. And, if you'd like to know how to get consistent wins for your own team, click the button below to schedule a conversation with Beck Tech today.