February 28, 2023
Beck Technology Donates to The Boys Scouts of America Circle Ten Council
Beck Technology builds the tools that help build better buildings. It is just one part of many that contribute to making not only the lives of our clients better but also the entire world a better place. But our estimating software isn't the only thing we do to make our mark in this world. Through our Beck Tech Cares initiative, we give back to the communities where we live and work.
Every month, Beck Technology provides a charitable donation on behalf of one Beck Tech team member. Each month, one employee gets to choose an organization they are passionate about. From worldwide relief efforts to specialized community charities, the organizations chosen are as diverse as our people are.
Using project management software, Beck Tech team members recognize each other through a virtual high five system. These high fives are collected throughout the month, and at the end of every month, we meet to read the high fives to each other. At the end of the meeting, one employee who has demonstrated our core values of passion, innovation, and caring is nominated to pick the charity for that month's donation.
Sometimes our work goes thankless and even though we all love what we do and don't do it for recognition, it is always nice to feel appreciated. This high-five system keeps us accountable to remember those teammates who go above and beyond to help each other out and thank them for a job well done.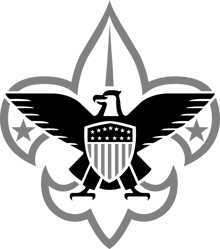 This month, John Reich, Customer Success Leader, was our nominee and chose to give to the Boys Scouts of America Circle Ten Council Friends of Scouting.
The BSA Circle Ten Council comprises 24 counties in North Texas and Southeast Oklahoma, serving 57,000 Scouts with over 8,000 adult volunteers. The Circle Ten Council operates four camps located in Texas.
John says:
Every year, my kids (and their troopmates) get to attend summer camp through BSA.  That experience has been wonderful for my kids, allowing them to learn new skills, gain some independence, and practice leadership.  but there are lots of kids who can't attend summer camp because it can be a financial hardship.  Circle Ten Council provides a quality Scouting program to more than 32,000 young people, including nearly 18,000 disadvantaged youth through our Trevor Rees-Jones ScoutReach program. In our ScoutReach Middle School Program, we have seen nearly 2,500 youth from the streets of our inner cities turn into young adults who value the difference that Scouting makes in their lives. During the year, many of these Scouts are exposed to several firsts … first time fishing, first time camping, first time leaving their neighborhood, first time being respected by adults. The smiles on their faces as they catch their first fish or successfully set up their tent, the feeling of accomplishment as they learn how to tie a square knot, or the wonder in their eyes as a new world opens that they haven't been exposed to before, is worth the investment. 
Giving to the Friends of Scouting contributes to providing training to BSA leadership, program materials, camp facilities, and insurance. Each year, The Circle Ten Council spends $300 on each Scout to provide the Scouting program, $2.3 million on maintaining the camps, $3 million on the Trevor Rees-Jones ScoutReach, and $1.5 million on program supplies. According to BSA, "The annual Friends of Scouting campaign provides 30% of our council's budget. It is because of the generosity of our Scouting families and community supporters that the amazing benefits of Scouting are possible to our youth."