October 31, 2023
Beck Technology Donates to AUsome Moms DFW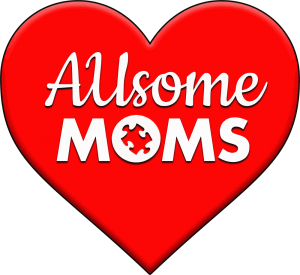 Beck Technology's core values are passion, innovation, and caring. And to support our mission of revolutionizing the industry, create the future, it is imperative that each member of the Beck Tech team bring that spirit to work with them every day. Without these core values, we couldn't provide the level of service and product to our clients who are truly making a giant impact on our world.
We pride ourselves on hiring people who not only demonstrate those core values professionally, we seek individuals for our team who also have passion, innovation, and caring in their personal pursuits.
Our award-winning company culture celebrates these professional and personal core values regularly through our Beck Tech Cares program. This program allows us to give back as a company to a wide variety of organizations which affords our team members to honor what they care about and are so passionate about outside work.
Through performance management software we use, we can give each other virtual high fives. These are internally public thank you's and shout outs to team members who go above and beyond their regular responsibilities to help another team member, customer, and/or business partner out.
At the end of every month, we get together as a team and read these high fives out loud. At the end of each meeting, one Beck Tech employee is chosen to be that month's Beck Tech Cares winner. They are then able to choose a charitable organization of their choice to which Beck Technology donates money.
October's winner was David Anderson, Software Engineer III. He chose AUsome Moms—a Dallas/Fort Worth metroplex support group for mothers of children with autism.
David says:
"Ausome Mom's is a support group for mothers of autistic children in the DFW metroplex. They are entirely volunteer run with zero overhead, so all donations go directly to supporting mothers of children on the autism spectrum. Examples of ways mothers have been supported by financial donations in the past are special needs swim lesson grants, emergency respite care for kids while single mom is in the hospital, and bridging the gap between what insurance pays and what medical devices a child might need. More than a place for financial support though, Ausome Moms provides a friendly community full of references, resources, and experience to mothers who might otherwise be isolated throughout the metroplex."
AUsome Moms support each other through a private Facebook group, hold in-person events, and provide resources for families of children with autism.
Their mission statement is: "AUsome Moms was created to provide support, social opportunities, and education to families of children on the autism spectrum throughout the DFW metroplex. AUsome Moms is devoted to supporting local moms in our community and making a positive impact in their lives and the lives of their children."
AUsome Moms is a completely volunteer organization, so all donations go to helping with events, resources, and continuing to be a supportive community. To donate to AUsome Moms, click here.