August 17, 2022
4 Ways to Be the Best Estimator
What's the key to becoming the best estimator you can be? No, it's not the math skills or your mastering of Excel. It's not even the fact that you can read plans and juggle bids like a circus performer. What makes a good estimator a great estimator is all those soft skills you can't attach numbers to.
No numbers, you say! How dare us!
What are Soft Skills
Soft skills is a corporate buzzword that means those skills you can't quantify. When you go in for a job interview, most employers will not only look at your ability to do the job but will also ask questions about your soft skills. Usually, these soft skills are what companies use to gauge a potential employee to find 'the right fit.'
Soft skills include but aren't limited to:
People skills

Personality traits

Integrity

Communication style

Work ethic

Emotional intelligence

Time management

Critical thinking
A 2019 LinkedIn survey, the Global Talent Trends report found that 92% of hiring professionals consider soft skills when considering a candidate for a position. It isn't just about you being able to perform the physical duties a construction estimating job requires but also being able to apply your soft skills to win work and contribute to the growth of the company. Those estimators who can utilize the strengths of their soft skills will become the best at what they do.
To be the best estimator, you need to embrace the following four soft skills:
Passionate

Embrace solving problems

Be a people person

Persevere winning or losing
Passionate
The Merriam-Webster dictionary lists a few definitions of passion. Our two favorites, and how we define passion—which is one of Beck Technology's core values—are as follows:
a. Intense, driving, or overmastering feeling or conviction
b. A strong liking or desire for or devotion to some activity, object, or concept
We find estimators to be very passionate about what they do indeed! But when common precon problems hold an estimator back from being able to produce their best work, you risk losing the building blocks of your business. A talented estimator who spends much of their time fixing broken formulas, searching for information, and manually entering in data will lose their passion for the job.
Study after study proves that disengaged employees are really bad for business. Whether you're a manager or estimator, when you lose that spark, you won't be your best, you won't even do a good job. You'll do an okay or worse…job.
When you are passionate about precon, you will be devoted to finding time to value engineer projects for your owners, you will want to identify risks before they happen, you will want to benchmark and analyze data, and you will want to be as accurate and confident in your conceptual estimates as possible. You will want to embrace change and encourage innovation in processes and technology. This drive is what makes a great estimator greater. This drive is what will bring back repeat work. Just entering numbers into a spreadsheet won't cut it.
Problem Solver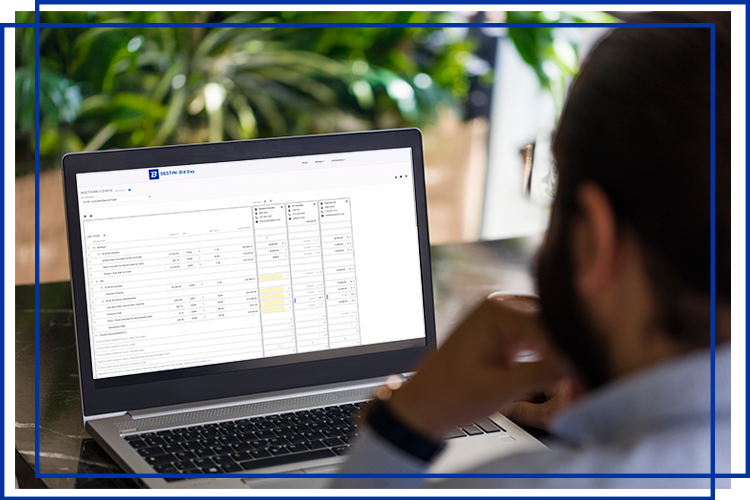 Solving problems is the heart of what the best estimators do. Ted Solomon, one of Beck Technology's Implementation Specialists comes from a precon and estimating background says, "seeing the challenges of a project, assessing the risk, and coming up with an out-of-the-box solution all before the shovel goes in the ground" is what makes a great estimator even better.
Problem-solving plays a big part of what Beck Technology calls the Preconstruction Data Lifecycle. The Preconstruction Data Lifecycle is the collection of all the data throughout the life of a project. Estimators can use it to benchmark key milestones to understand how decisions made at the beginning of a project impact the rest of the project. Tracking these key data points helps the precon team keep the project on budget while still aligning with the owner's vision. Analysis of a cost history database of similar projects shows estimators where problems could arise and therefore, mitigate them beforehand.
Like our President, Stewart Carroll says, "Change orders should be the exception, not the expectation." With innovative products like DESTINI Estimator, estimators can solve problems quickly and easily.
People
Person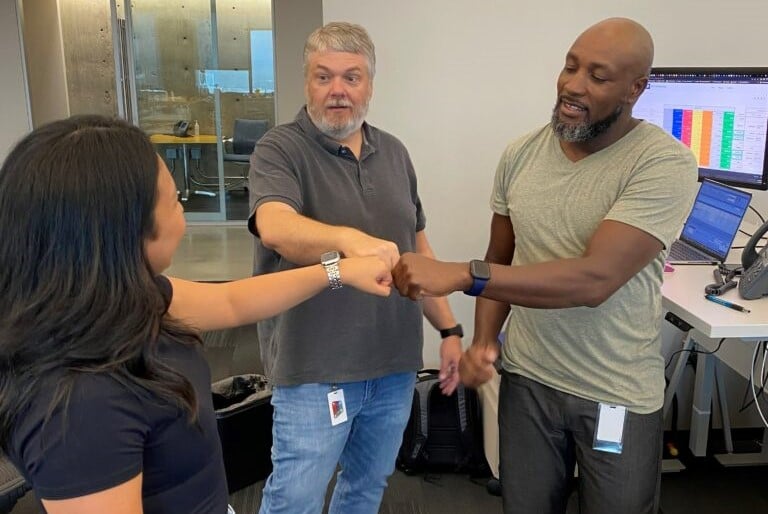 To grow as an estimator and to play a part in helping grow your company, you must master the art of developing and maintaining relationships. Communicating internally and externally is key to winning work.
Ted says, "Estimating is a team sport. Whether it's dividing up parts of a bid between different estimators, or just asking another estimator (or the field staff) how they would price something out. I can probably count on one hand the number of bids I've seen submitted by only one person. Being able to reach out and say, "I need help" is crucial."
Those general contractors who have recognized the silos in their business and taken the initiative to do what it takes to better collaborate within their company and with owners find greater success. Precon teams who work closely with their design teams and Ops can identify problems before they arise and offer better solutions to owners. Getting scattered teams on the same estimating software saves a significant amount of time and presents a consistent estimate to owners. Natalie Muñoz, Beck Technology Training Specialist and ex-precon professional says to be a great estimator you need to be "willing to share knowledge with peers to be a better team player."
Communicating with subs is also crucial. General contractors who develop a mutually trusting relationship with subs won't have as many issues getting subs to bid and will be open to feedback.
If it is not already standard practice for your team-initiate precon meetings, keep in regular contact with design, owners, and your subs, and find a tool so your other offices can communicate easily with each other. One of the best ways to maintain your professional relationships is the same way you maintain your personal relationships—don't just check in when you need something.
Perseverance
You gotta have a lot of grit to stay in this profession. Construction is inherently risky, and a lot is laying in your hands. Ted says, "I've seen projects with 10 or more bidders. With those odds, you can't win them all. Being able to take a loss, sometimes by the slimmest of margins, after working on a bid for months, and then get right back up and tackle the next one is really important."
This is where being able to analyze your cost history and benchmarking is so important. The ability to compare estimates can give you a solid starting point for similar projects and gives you insights into where you went wrong on previous estimates and how you can fix it next time. Perseverance also means you need to be constantly learning. Ted says, "The ability to learn from losses or successes and absorb new information like new technologies or means, methods, and equipment for completing complex projects" is what makes the best estimators.
Which soft skill is most important to your team? For us, we would probably have to say lean on other people since we strongly believe no one can accomplish success in a silo.