December 11, 2017
Rodgers Builders Selects DESTINI Estimator Construction Estimating Software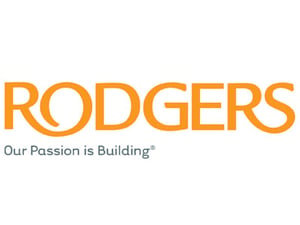 The national construction and design firm Rodgers Builders has selected the DESTINI suite of software to provide a comprehensive, end-to-end estimating platform for its estimators and team members through a five-year enterprise licensing agreement.
Based in Charlotte, N.C., Rodgers is a privately held firm listed at #194 among the 2017 ENR Top 400 Contractors. After thoroughly assessing multiple construction estimating platforms, Rodgers chose to purchase DESTINI Estimator to complement its existing preconstruction software, DESTINI Profiler, which allows for 3D modeling with embedded cost data to empower decision-making very early in the preconstruction process.
"Beck Technology has been a great partner over the last four years in taking our product feedback and incorporating it into future versions of the software," said Markus Hill, Chief Information Officer for Rodgers Builders. "The trust and mutual respect that we have gained from each other over this time made our selection of Estimator easy. Being able to roll directly from Profiler into Estimator without concern of software issues played a large part in our decision to select Estimator. Beck Technology listens to our concerns and feedback, and they act on it by improving their product with each new version released. Rodgers has experienced this firsthand with the Profiler software and has full confidence we will receive the same level of service with our addition of Estimator. Beck Technology's professionalism and partnership have been invaluable in assisting us as we develop more comprehensive preconstruction services. We look forward to continuing our relationship with the addition of Estimator."
The five-year enterprise agreement covers the entire suite of DESTINI estimating products.
"Because Rodgers was already seeing benefits of using DESTINI Profiler for conceptual estimating and modeling, embracing the entire DESTINI suite will now enable the firm to deliver integrated, seamless estimating at any stage of any project," says Stewart Carroll, COO for Beck Technology. "Because both DESTINI Profiler and DESTINI Estimator share a single, centralized cost database, Rodgers will now have just one automatically updated cost data source for all users of both estimating products, eliminating maintenance of separate cost databases. And, their historical estimating data from past projects will be instantly available to any user, anywhere, any time."
Developed with crowd-sourced input from estimators, features of the DESTINI Estimator platform include:
Full-featured, easy-to-use estimating functionality
Integrated 2D and 3D takeoff
Highly customizable, dashboard-based reporting
Estimate comparison views and Microsoft Excel imports
Rodgers is recognized as one of the top contractors in the United States, with experience that dates to 1963. The firm has focused expertise in construction markets including healthcare, education, commercial/mixed use, cultural and community, senior living, and concrete services. Its offices are located in Charlotte, Raleigh, and Wilmington, N.C., and Greenville, S.C.