March 06, 2018
DESTINI Estimator 2018.1.0 Showcases Seamless Integration with Autodesk BIM 360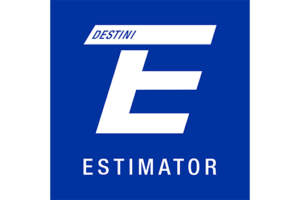 DESTINI Estimator 2018.1.0 is here! The platform includes several new innovative features but the standout functionality is the integration with Autodesk's BIM 360 platform.
The desire for the BIM 360 integration stems from Beck Technology's Industry Advisory Board, a group of current Estimator users as well as a select group of industry experts from the ENR Top 400 General Contractors in the United States. The Industry Advisory Board provides industry insight into future software features and technology needs.
Users are able to connect to BIM 360 from within Estimator and access data from models hosted on BIM 360. The data can be applied to working estimates in Estimator without the need to open additional software programs or leave the estimating platform.
"What our industry needed was an intuitive estimating platform with a strategic BIM 360 integration," said Andy Leek, Director of Virtual Design and Construction for PARIC Corporation. "Being able to use one platform to efficiently access current project data, without having to export and import external files, enables near real time accuracy within integrated teams. DESTINI Estimator is the only truly integrated estimating platform for forward-thinking preconstruction teams."
"Cost estimating is a critical component of preconstruction and getting it right sets an early tone for the success of a project," said Sarah Hodges, Autodesk's Director of the Construction Business Line. "The integration of Beck Technology's estimating platform with Autodesk's BIM 360 construction management platform will deliver a powerful solution for consistent and seamless knowledge transfer from planning through buyout."
"This integration is the result of collaboration between our Industry Advisory Board, Autodesk's development team, and Beck Technology's development and testing teams," said Michael Boren, Chief Technology Officer for Beck Technology. "DESTINI Estimator 2018.1.0 embodies what Beck Technology is known for … we seek and listen to what the construction industry needs, create innovative solutions, and deliver what we promise."
The estimating software's highlights are demonstrated in Beck Technology's 'Estimator Fully Integrates with BIM 360!' on-demand webinar.