October 29, 2018
Big-D Construction Selects DESTINI Estimator to Support the Construction Firm's Rapid Growth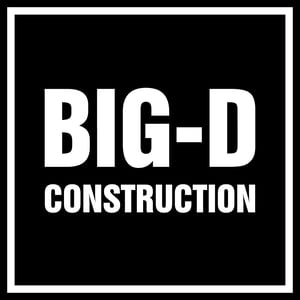 Beck Technology, a leading software and service firm for the commercial design and construction industry, announced that Big-D Construction has chosen DESTINI® Estimator as its new enterprise-wide preconstruction platform.
Headquartered in Salt Lake City, Utah, Big-D Construction is a 51-year-old construction company ranked No. 61 among the 2018 ENR Top 400 Contractors in the nation. The construction firm was seeking a new preconstruction platform for over a year to align with its mission of being the most sought-after construction company in the business. After researching and testing several solutions, Big-D's team did an exploration of Estimator and determined that the estimating software was the ideal solution for the company's current and future needs.
Big-D Construction made the switch to Estimator from its legacy estimating solution in July to support the company's rapid growth, a desire to have a unified platform across all offices, and a way for the company to capture and utilize company cost history. The multi-year enterprise agreement will enable the company and all its subsidiaries to utilize DESTINI Estimator in all of its preconstruction efforts.
"Very early in our engagement with Michael Sant, Vice President at Big-D, and the Big-D team we felt like our company cultures aligned and hoped that we would ultimately have the opportunity to implement DESTINI Estimator at Big-D," said Tyler Barron, Vice President of Sales for Beck Technology. "We know that Big-D's switch to Estimator is a significant one, and one that we are excited to help implement."