April 27, 2021
Reduce Your Number of Tools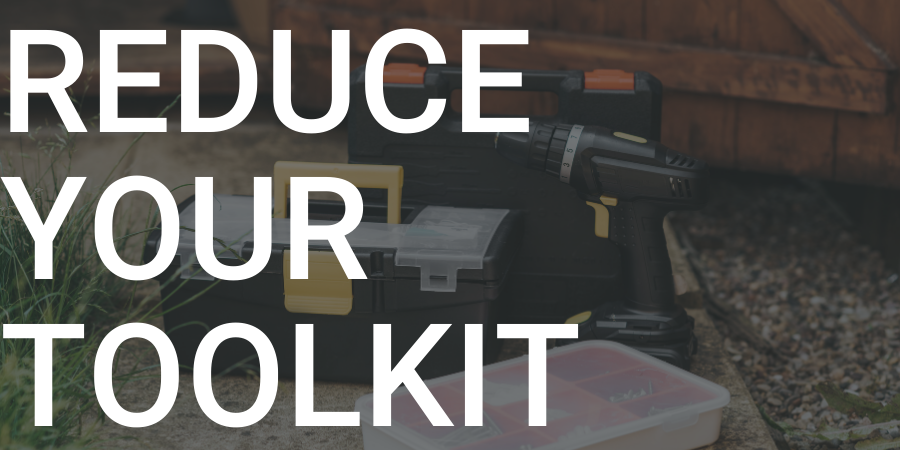 Estimators run the risk of introducing an error with each stage of copy and paste or exporting to a different tool. Who wants that kind of added pressure? Most estimators have to do their takeoff and then export it to Excel to assign quantities. To put it bluntly…they are piecing together an estimate. One tool versus three different ones brings significant efficiency gains to the preconstruction workflow and benefits the client. Chris Wilson, Director at Cumming Corporation knows the importance of being able to identify the data behind the number when in owner conversations, she says, "Using DESTINI Estimator provides us with a unified tool in our analysis of construction costs, which will give our clients better insight into their projects."
This isn't to say that the solutions out there aren't good tools but rather they haven't adjusted to the current needs of the construction industry today. They were good at one time or another but now estimators are expected to do a lot more (to say the least) and their old toolkit isn't cutting it. Taimoor Khan, Director of Preconstruction for ERDMAN knows this first hand, "To make matters worse, despite the point solutions being solid and well-loved tools, the way we are forced to move data from one tool to the next introduces more challenges. In this case, we would use our 2D takeoff tool of choice to build a list of quantities and then copy and paste these into Excel so that we can both condition and manipulate the quantity to create additional quantities (e.g. use the area of slab multiplied by an assumed pounds of steel per square foot to create tons of rebar). We would then copy this resulting quantity and paste it into the quantity field of a line item in our estimating solution. At each copy and paste, we run the risk of introducing an error. Further, six months from now, when we are in an estimate review meeting with the owner, how do we communicate where the quantity we are comparing the current estimate came from? How do we build that trust with the owner and the project team that we have our arms around the project when we cannot communicate the answer to a seemingly simple question?"
Building Trust With an Owner
What's the benefit of building trust with an owner? If you impress an owner once, the chances of them becoming repeat clients increase drastically. Most of the AEC industry is filled with repeat clients because they know what the contractor brings to the table, the owner has seen successful projects firsthand, and the risk of just choosing the cheapest bid is not worth it.
By integrating all of the preconstruction activities into a single platform, we can significantly reduce the time and risk in this process. The integration not only improves what you currently do but also enables you to do things that your team has been unable to do such as visually communicating the connection between the quantities and the estimate in either 2D or 3D, or visually comparing the current iteration of the project with the previous iteration.
When you take this integration across all of the preconstruction activities, it enables your team to spend more time on high-value preconstruction activities such as proactively seeking alternative construction methods or spending time working with subs. Whether you are a small or large general contractor, the value is endless to you and your clients to reduce your toolkit. "Being able to rapidly leverage all the data we have created throughout our preconstruction services across our entire organization will enhance the value we deliver to our customers," says Jason Pelkey, CIO for Gilbane Building Company.
Interested in limiting that toolkit of yours? Learn more about DESTINI Estimator by scheduling a demo for your team today. Let us do the work and show you the benefit first-hand.