August 10, 2022
How Corporate Headquarters Relocations Affect Cities
If you live in a southern state, particularly Texas, Georgia, or Tennessee, you've probably noticed the onslaught of California license plates on your highways. If you live in Atlanta, Dallas/Fort Worth, Austin, or Nashville, there is no way you haven't noticed your healthy job market and rising housing prices. In June 2020, a Pew Research Center study found that one-fifth of Americans either knew someone who moved or moved themselves during the height of the COVID-19 pandemic. And in 2021, an estimated 14-23 million Americans uprooted.
There are many reasons why people chose to move through 2020-2021—remote work, living close to family, fewer restrictions, lower taxes, a better way of life—but the most commonly cited reason? They were seeking cities with a lower cost of living. New York City, San Francisco, and Los Angeles experienced much of this outbound migration.
It wasn't just people who fled those cities. Many large and small corporations also chose to leave during 2020-2021 for the exact same reasons. Incentives to move corporate headquarters to Texas, Tennessee, Florida, Georgia, Arizona, and other states besides California, Illinois (Chicago), and New York saw a massive influx of large, influential companies moving outside the major business-centered cities and tech hubs. In the first six months of 2021, California lost 74 companies. Over 24 companies once headquartered in California moved to Texas alone in 2021. Texas further gained 150 more companies from other states during 2021. In fact, since 2018, close to 300 corporations have chosen to leave California.
The choice for a corporation to move its headquarters is a huge one. The benefits must outweigh the cost of the move. Through 2020-2021, because of the (new) permanent hybrid or remote work policies, companies chose to leave expensive cities like San Francisco and the Bay Area, New York, Chicago, and Los Angeles for cities with lower taxes and lower costs of living.
Oracle, one of Silicon Valley's tech giants said, "Oracle is implementing a more flexible employee work location policy and has changed its Corporate Headquarters from Redwood City, California to Austin, Texas. We believe these moves best position Oracle for growth and provide our personnel with more flexibility about where and how they work. By implementing a more modern approach to work, we expect to further improve our employee's quality of life and quality of output."
Hewlett Packard Enterprise's President and CEO, Antonio Neri wrote, "As we look to the future, our business needs, opportunities for cost savings, and team members' preferences about the future of work, we have made the decision to relocate HPE's headquarters to the new campus under construction in Spring, Texas, just outside of Houston. We also anticipate long-term cost savings associated with this move that we can reinvest in key areas of our business and innovation."
Moving headquarters must be strategic. Companies must make sure the city's current and future infrastructure can sustain the growth, the vicinity of a major airport, the cost of living and average wages, the local talent pool, culture, quality of life for employees, and if the city can attract suppliers and support the growth of support businesses. A company's biggest expenses are real estate and people and if the company can move to a city where wages are lower, operating costs are lower, and taxes are lower, the company has a better opportunity to grow. These moves don't just benefit the company, though. There are huge benefits to the city, as well.
When a large company moves into a city, the city can expect population growth, increased average wages, job growth, public and private investment growth, increased charitable giving, and more tax money all help a city thrive.
For example, after Amazon moved to Seattle in 2007, poverty dropped, and wages increased. Delta Airlines provides $43.5 billion a year in economic impact in Atlanta.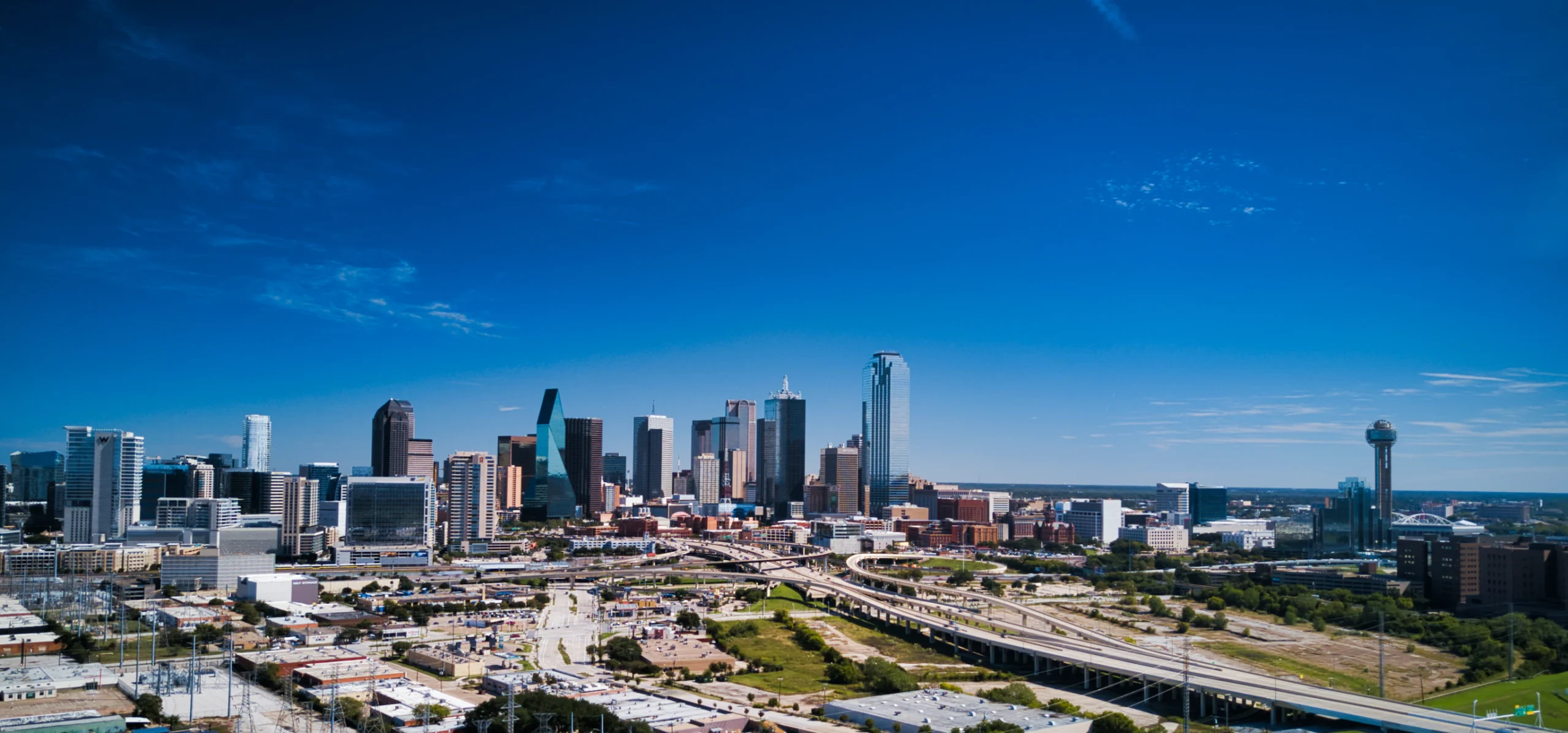 Dallas, Texas (Beck Tech's hometown) was the relocation spot for 175 corporations in 2921.
Beck Technology's headquarters are in Dallas, Texas and our local economy grew in 2021 faster than New York, Los Angeles, and Chicago's. Las Colinas, Texas, a suburb of Dallas, has more Fortune 500 and 1000 corporate "headquarters per capita than any other city." (Irving Chamber - Headquarters of Headquarters) We also experienced less loss of unemployment than any other of the country's top 12 largest metro areas.
There can be a downside, too. When Amazon announced opening a second headquarters in Arlington, Virginia, house prices rose 33 percent in the year following the announcement even before Amazon made the move. (Market Watch.) We are also experiencing this in the Dallas/Fort Worth metroplex.
Overall, corporation relocations stimulate local economies and attract talented people. Angelos Angelou of AngelouEconomics says, "From an economic perspective, nothing is better than attracting a corporate headquarter location. The benefits of attracting a Fortune 500 corporate headquarters to a city is like hosting the Super Bowl each year." It remains to be seen how our hometown of Dallas will continue to grow and prosper from the great move of 2020-2021.
Phil Ryan, the Director of U.S. office research for JLL says, "What we are seeing today is that gateway cities are attracting highly skilled and talented people. These are the people who drive a lot of the innovation and productivity and require in-person work. Secondary markets are thriving in ancillary and support services such as payroll, accounting, compliance and regulatory affairs that can be done in a more remote, cost-effective setting, with a smaller but growing share of innovation jobs."
We know what happens when a company refuses to innovate. They fail. Innovation is what made companies like Tesla, Oracle, HPE, and hundreds of others successful. Their relocations are yet another way to stay on the cutting edge of their industries and grow their business.
Do you live in an area that has seen a lot of corporate headquarters relocations? What are the benefits are you experiencing? Tell us in the comments.