May 04, 2023
Do You Need Preconstruction Therapy?
Is it time for you to seek therapy for your preconstruction struggles? You are being asked to do a heck of a lot in a VERY short amount of time with a lot riding on the decisions you make. Compound this with inefficient preconstruction processes, antiquated estimating technology, and miscommunication across the project team leads to severe frustration.
"The American Psychological Association suggests you consider a time to see a therapist when something causes distress and interferes with some part of life." From GoodTherapy.org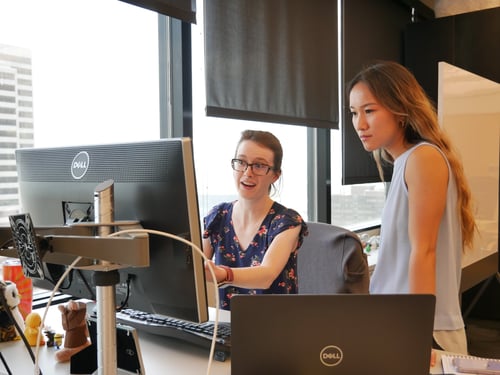 Over our 25-plus years of working side-by-side with preconstruction professionals and creating software solutions to help alleviate your challenges, we have become pretty good at filling the role of a preconstruction therapist.  A preconstruction therapist is a person who understands the nuances of preconstruction and can help you explore solutions to today's construction challenges. We have been the trusted advisor for hundreds of construction companies when their estimating teams get fed up with how their preconstruction efforts are causing them distress. And because we live in your preconstruction space, we are equipped to discuss solutions that lessen your struggles. Because we were born from construction, we know where your frustrations are coming from, and we have the vision of where preconstruction is going.
As your preconstruction therapist, we want to lay out some advice on when to connect with us, what traits to look for in a software partner who has your best interest as their focus, and what a preconstruction therapist can do for your business.
4 Reasons to Work with a Preconstruction Therapist
There is no specific "right time" to seek out therapy as it depends on individual circumstances and needs. However, here are some common reasons why our clients came to us.

Struggling with estimating issues: This may feel like being frustrated, agitated, and exhausted. The root cause may be the lack of a cost database, broken Excel formulas, using multiple tools to complete an estimate, and/or not having clarity in your estimate. This is not "part of the job" and you can break the cycle of these struggles.




Difficulty managing project-to-project stress: When one estimate is out the door, there is no rest before the next deadline approaches. This stress can be overwhelming, especially if you are dealing with closing out one project and ramping up the next one. In an ideal world, you would only be working on one project at a time but we know you have multiple projects running simultaneously and the amount of organization required to make it flow easily can be daunting.




Business relationship challenges: Relationship issues usually boil down to one thing: communication. A project owner was prepared to see a 10% markup but you submitted a 20% markup and now there is an all-hands meeting to figure out what happened. That's one example of the hundreds that pop up during the preconstruction phase that can wreak havoc on your project and drum up conflicts and distrust. 


Losing projects/profits: Losing a project you should have won or (maybe worse) winning a project and then realizing you missed a large portion of the scope of work can make you lose sleep. This can be a domino effect of stressors across your business because company growth requires winning work and securing a profit that will support that growth.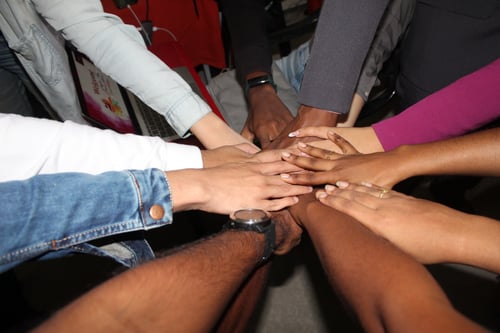 5 Traits of a Good Preconstruction Therapist
You may think every estimating software provider is a preconstruction therapist but that's not the case. We have listed out the traits of a good preconstruction therapist to help you recognize a company only focused on selling software versus a company like Beck Technology which wants to improve your estimating career and the construction industry. 
Empathy: A good preconstruction therapist should be able to understand and relate to your needs and experiences. Interacting with a software vendor that is not focused on moving preconstruction forward may have business goals that are not aligned with your success.


Active listening: Paying close attention to your words and tone when you share your struggles is ideal for a preconstruction therapist to pick up on. They should be able to reflect back on what they hear to ensure that they have understood your concerns accurately as well as any of your team members' concerns. Not all preconstruction professionals are wonderful with words but a good active listener like Beck Technology can pick up on subtle cues when discussing struggles and ask important questions to uncover frustrations.




Non-judgmental attitude: We all struggle with process breakdowns, inefficient tech tools, and all of the ways you may experience challenges in your career. A good preconstruction therapist should be accepting and non-judgmental, creating a space where you feel safe to share your viewpoint and forward-thinking ideas without fear of criticism or condemnation. Again, we get it because Beck Technology was born from a construction company, and we offer a judgement-free zone.


Knowledge and expertise in preconstruction: Having a solid foundation of knowledge and expertise in preconstruction is paramount! Applying evidence-based techniques and interventions to help you achieve your goals should be the priority. At Beck Technology, we have a substantial amount of team members who have worked in preconstruction and the construction industry. They bring a vast wealth of industry knowledge to collaboration sessions.


Patience and persistence: The ideal preconstruction therapist should be willing to work with you over the long term to achieve your goals. Preconstruction is a big part of the construction process and if you have a flash-in-the-pan software vendor who was quick to make a sale but not sticking around when the going gets tough then they weren't really focused on your success to begin with.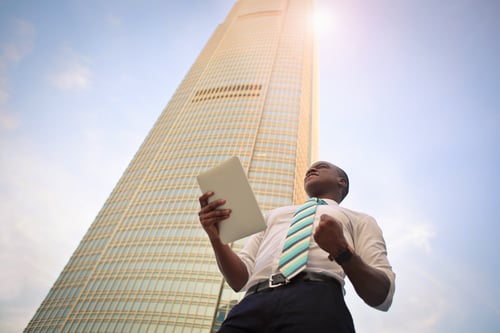 4 Ways a Preconstruction Therapist is Good for Your Business
We have laid out the reasons to seek a preconstruction therapist and the traits that make up a good one. Let's explore the business reason for working with a preconstruction therapist and see how it is good for you and your company. 
Community: Preconstruction professionals need a community of peers to collaborate with and bounce ideas off of. A good preconstruction therapist not only has other people similar to you in their network, but they are also encouraging that community to connect to each other. This type of environment can be a game changer for your career as well as your company. Staying connected to what other construction companies are doing is healthy and collaborating with like-minded people should be encouraged. 




Help you understand your business better: Uncovering a deeper understanding of yourself, including your team, company, subcontractors, and project stakeholders is what a good preconstruction therapist brings to the table. Asking clarifying questions, showing you how to digest the data, and coaching you on how to present your data trends in an efficient way can differentiate you and your company from your competition.




Improve communication skills: A preconstruction therapist can help you improve your communication skills with project stakeholders and your company's leadership. Beck Technology has spent decades as a change agent among estimating teams through our implementation processes, executive alignment calls, and coaching sessions. We guide you through the process of change so you can continue to carry that momentum forward. We have witnessed these teams build stronger relationships and resolve conflicts more effectively through impactful communication.


Identify and work towards your goals: Preconstruction teams have historically been spread thin and it can feel like this phase of construction is overlooked. A preconstruction therapist can be the support you need to identify attainable goals, have a realistic plan, and help you exceed. This may involve setting achievable objectives, developing an action plan, and monitoring your progress.
Remember, you don't have to weather the preconstruction highs and lows by yourself. At Beck Technology, we have the experience and the knowledge to help you in your estimating journey.